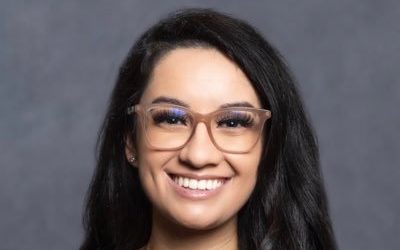 Natalia Dorantes makes NFL History
Natalia Dorantes leaves Texas A&M to join Washington Football Team
The tweet Natalia Dorantes sent out on Oct. 5, 2020, says much about the first Latina in National Football League history to serve as coordinator of football programs. 
"I embrace my culture & where my people came from," wrote the daughter of Mexican immigrants. "PROUD to be a daughter of immigrants AND a Latina in football."
Dorantes, 26, and her parents have much to celebrate. She made NFL history on Wednesday. Washington Football Team coach Ron Rivera hired her as his new coordinator of football programs.
"This is kind of new ground for us because I've never had a 'chief of staff,'" Rivera told the team's website. "So I needed a person that's gonna be able to interact with coaches, with coordinators and may have to say, quite honestly, 'No, I don't think Coach wants that,' or 'No, Coach doesn't want that,' you know what I mean? Because the one thing I want her to understand is that she's going to have my voice, and I trust her."
Dorantes joins the Washington Football Team after working with Texas A&M's football program.
Texas A&M's football program celebrated Dorantes' story during Hispanic Heritage Month, noting that her mother is from Mexico City and her father is from Yucatan.
A native Spanish speaker, Dorantes now speaks the most important language of all in the United States – football. 
She's the latest Latina to take a prominent role in professional sports.
"I'm a very proud Latina, and that's like the first thing I said," Dorantes told the team's website. "I was like, 'As another Hispanic, I think it's great that you're in football because there's not many of us, so thank you for that and thank you for being on the forum. It shows a lot that you're just here supporting us."
Get the Our Esquina Email Newsletter
By submitting your email, you are agreeing to receive additional communications and exclusive content from Our Esquina. You can unsubscribe at any time.