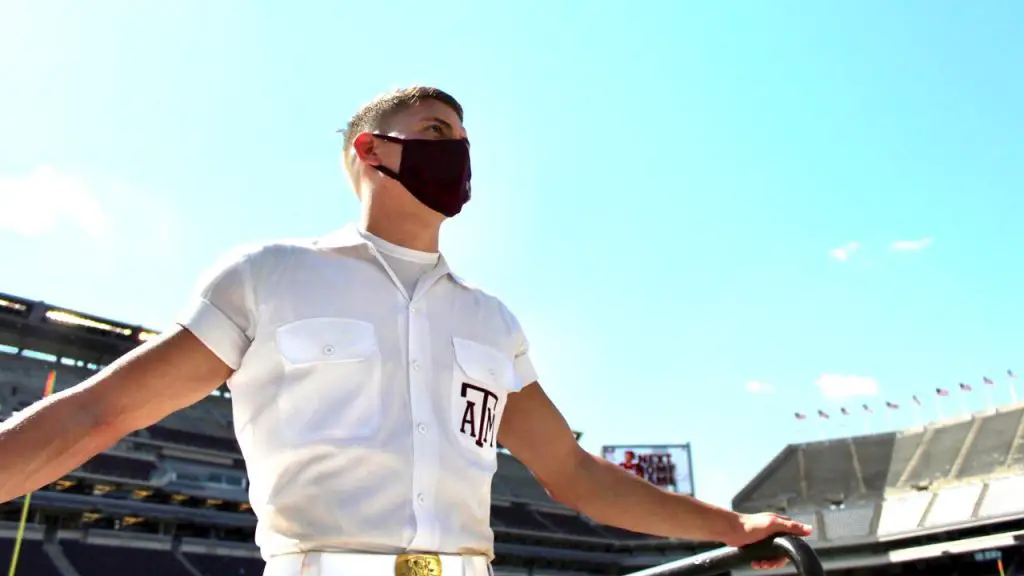 Historic Yell at SEC Power Texas A&M
Laredo's Salinas makes history as Texas A&M's first Latino yell leader
COLLEGE STATION, Texas – Guillermo Salinas was too anxious to sleep. While most of the Corps of Cadets at Texas A&M rested, Memo, as he's affectionately called, got up at 3 a.m. to practice the fable he would share at midnight.
In many ways, the 21-year-old junior from Laredo had prepared for this moment since he was a toddler. He celebrated his first birthday and almost every subsequent birthday at Kyle Field, home of the Fighting Texas Aggies. 
Danny and Selika Salinas even have a picture of their third and youngest boy as a toddler wearing a mini version of the overalls Memo and the rest of the yell leaders wore for midnight yell before the Aggies beat Florida on Oct. 10.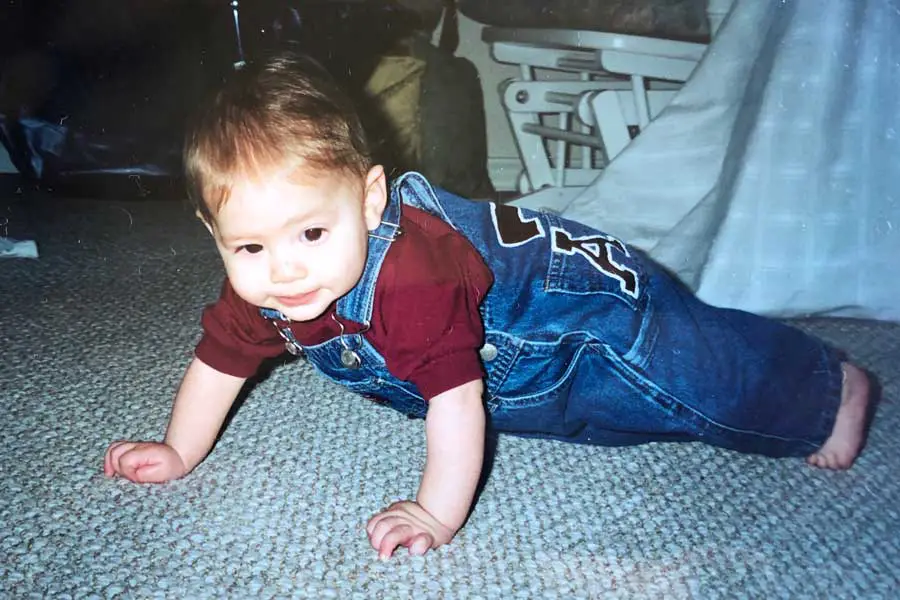 "What the hell are you doing?" Memo Salinas remembers his roommate asking.
"Failure to prepare is preparing to fail, and I wasn't about to fail," says  the first Latino to serve as a yell leader since yell leaders began to entertain the Texas A&M crowd in 1907.
Salinas hit all the right notes before a crowd of 2,000 at Kyle Field for Midnight Yell Practice, one of the most revered traditions in college football. He drew laughter with a joke about gator boots and kept the crowd entertained. 
He even predicted a victory, which proved true after the Aggies upset No. 4 ranked Florida.
The next morning and early afternoon, Salinas and his fellow yell leaders set the tone for the 12th Man during the upset, firing up the crowd from platforms. Even with the crowd at only 25 percent capacity because of restrictions in place during the coronavirus pandemic, the loud 12th Man prompted Florida to take a time out.
Afterward, Florida coach Dan Mullen said it felt as though there were 50,000 fans directly behind the Gators' sideline.
The atmosphere at Kyle Field was electric. Then as Jimbo Fisher and his team headed to the locker room to celebrate their victory while most of the crowd exited, Memo was still atop the platform on the southeast side of Kyle Field.
Wearing a maroon mask with a Corps insignia on the left side, Memo obliged as fans approached him for pictures. Young children, teens and coeds walked up to have their pictures taken with Salinas.
Salinas is humbled when fans ask to take a picture with him. He considers himself a regular dude who is pretty goofy. He jokes that fans would be pretty disappointed if they got to know him.
"Growing up I remember seeing the guys," he said. "Going to the yell practices and going to the games and you see the guys in uniforms and overalls and they're like superheroes to you. It's humbling and it's a big responsibility. 
"People want to get your picture. People want to get to know you. That means something. It's not to be taken lightly. It's not to be taken as self fulfillment. If anything, it sets a standard to uphold yourself and make sure all those people that want pictures and are asking to meet you that you're a good role model and representation of Texas A&M to them."
Salinas is the third person from his immediate family to attend Texas A&M, following his father Danny, Class of '89, and his oldest brother, Danny, Jr., class of 2015. Another older brother, Wayo, graduated from the Naval Academy in 2018. His father was a respected member of the Corps of Cadets.
Several aunts and uncles have also attended Texas A&M. One of his cousins, Alex Lozano, is a senior at the school. Memo is also a distant relative of the late Jose Angel Ortiz Farias, who became the first Latino graduate of Texas A&M in 1891 when he earned his civil engineering degree.
A century after Salinas' distant cousin became the first Latino graduate of Texas A&M, the student body elected Ronnie McDonald as its first Black yell leader. Salinas became fascinated by the yell leaders when he started visiting Kyle Field.
"Some boys dream of being a firefighter," Danny Salinas says. "Some boys dream of being a policeman. A lot of boys say they want to be like dad. Some boys want to be shortstop for the Yankees, quarterback for the Dallas Cowboys. Memo dreamt of being a Yell Leader. 
"That little son of gun made it come true. He did it. We're proud of him. We're excited to see him make this dream come true. He couldn't have done it without the support of the 12th Man and the Student Body. They're the ones who got him elected. That's why he's here. He got elected."
There are more than 70,000 students at Texas A&M. Almost a quarter of them are Latinos. 
The five yell leaders – three seniors and two juniors elected by the student body – are among the most visible ambassadors of a university steep in tradition.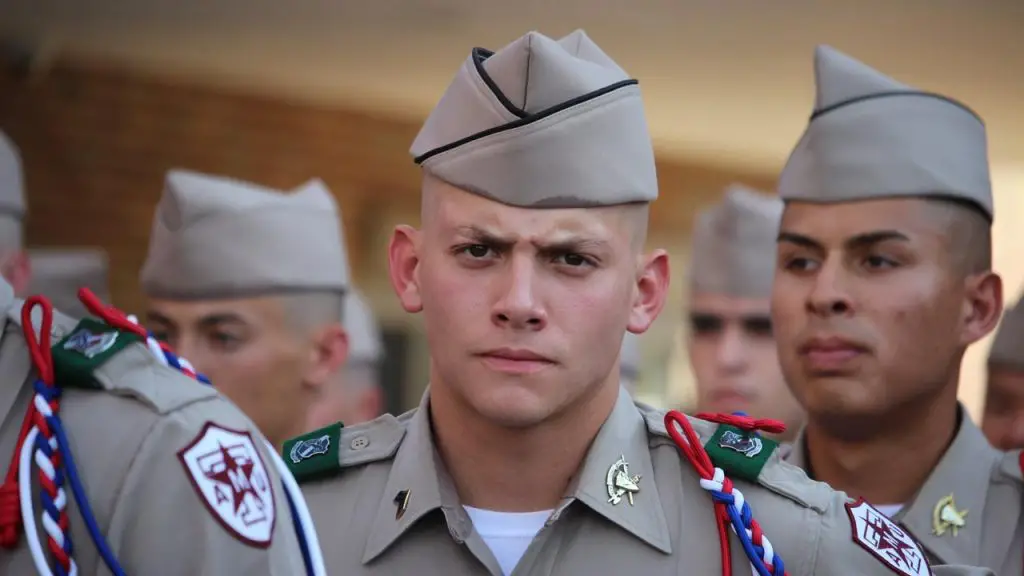 So it's important to note that a Latino is finally among the yell leaders. With a name like Guillermo Salinas, Memo understands how his story might resonate with other Latinos.
Whether on campus already or in high schools in Houston, Dallas, Laredo or any other towns, Latinos can see themselves in a 21-year-old kid named Guillermo. They can see that there's a place for them at one of Texas' flagship universities. 
"How cool and inviting," Memo says. "For a place that's predominantly white, how welcoming that would be to be able to consider and say, 'Hey, there's a guy. He's a minority. He's Hispanic like me and he's had the opportunities that he's had and he's been as successful as he has, well then why not I?' 
"That's what I would want people to do. See me and say, 'If he can do it, I can do it.' And just represent them well. We're getting up to close to 25 percent here pretty soon … at Texas A&M. If I can represent that 25 percent here that's a lot."
To appreciate the significance of Memo's milestone, one must understand the culture at the Lone Star State's Southeastern Conference school. Texas A&M has a dance team that performs at basketball games, but the former all-male school doesn't have cheerleading squads. 
The 12th Man, the Corps of Cadets, the Aggie Band, the collie mascot Reveille and the yell leaders combine to give Texas A&M one of the most celebrated atmospheres in college football. 
Together, they can make 24,000 fans sound like 50,000 to even the most veteran SEC football coaches. In many ways the yell leaders represent more constituents than most mayors in Texas.
"Being a yell leader you're at the forefront of the representation of the university," Memo Salinas said. "Texas A&M is not like any other school. We hold ourselves to a high standard. We stick to our core values. Having the honor to be a yell leader and be at the forefront of representing A&M, you're supposed to embody, represent and live out those core values as well as the Corps of Cadets' core values and represent A&M at the highest level. 
"A&M's core values and my family's core values and the way I was raised with morals they go hand and hand. That's what I think my parents would be proud of. I get to represent something as special and as beautiful as A&M."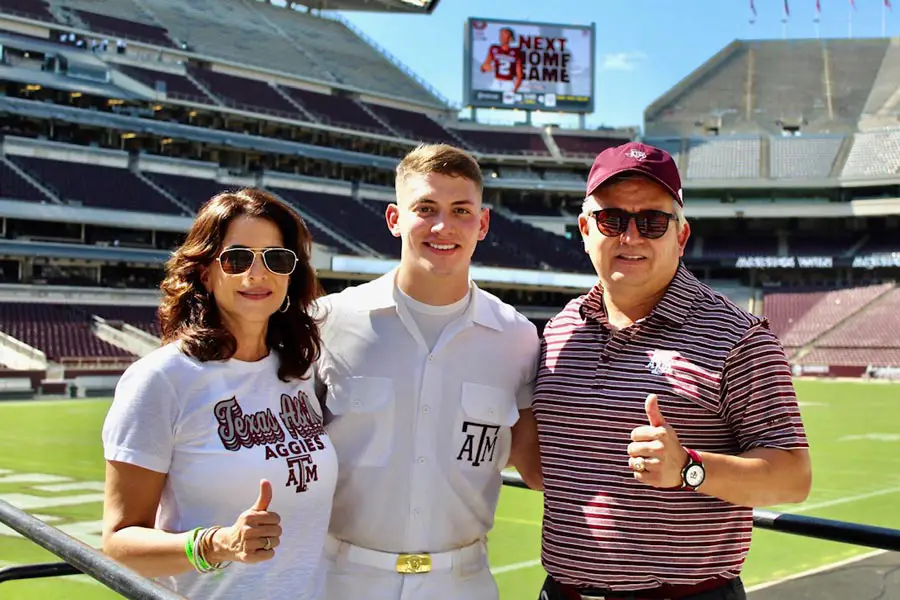 Danny and Selika Salinas are definitely proud of their youngest son. They've seen how he has always shown a knack for accomplishing his goals. Memo was a skinny, short basketball player heading into his junior year at Alexander High when the coach didn't even add him to the summer workout group that would be considered for the varsity squad.
He approached the coach, lobbied for a shot to at least train with the team and then spent every day at the gym that summer. Some days he and the coach would be the only ones practicing.
"I guess they don't want it as much as I do," he would say when the coach would inquire about his teammates. 
"Memo, when he sets a goal he works incredibly hard toward it," Selika Salinas said. "We've seen that pattern since he was maybe six, I don't know, since like first grade. He's worked incredibly hard, and I know that it's been his dream and he's extremely passionate about this."
With that passion comes some nerves, of course. 
Memo wanted to deliver his fable perfectly. He was extremely nervous leading up to midnight yell.
His parents felt that tension as they made the six-hour drive from Laredo to College Station. They picked him up for dinner. The talkative Memo was subdued during dinner, silenced by his own stress.
Then they dropped him back off so he could wait out the clock until midnight.
"Love you," Selika texted Memo.
"Love you more," Memo replied.
"You got this," she replied.
Then Danny and Selika walked toward the front row, 50-yard line at Kyle Field to see Memo and the rest of the yell leaders. 
The Laredo kid delivered. For the first time in Texas A&M history, a Latino got the mic at midnight yell.
"I don't have a problem with public speaking," Memo says. "I've always considered myself a confident guy. I knew what I signed up for. But just the thought of, 'I've dreamt of this thousands of times, hundreds of times growing up.'
"The idea of being that guy that I grew up watching was just kind of scary. You don't want to mess up. You don't want to get up there and lay an egg. I got prepared, got ready. Good time. Everything went well, thank God."
Get the Our Esquina Email Newsletter
By submitting your email, you are agreeing to receive additional communications and exclusive content from Our Esquina. You can unsubscribe at any time.