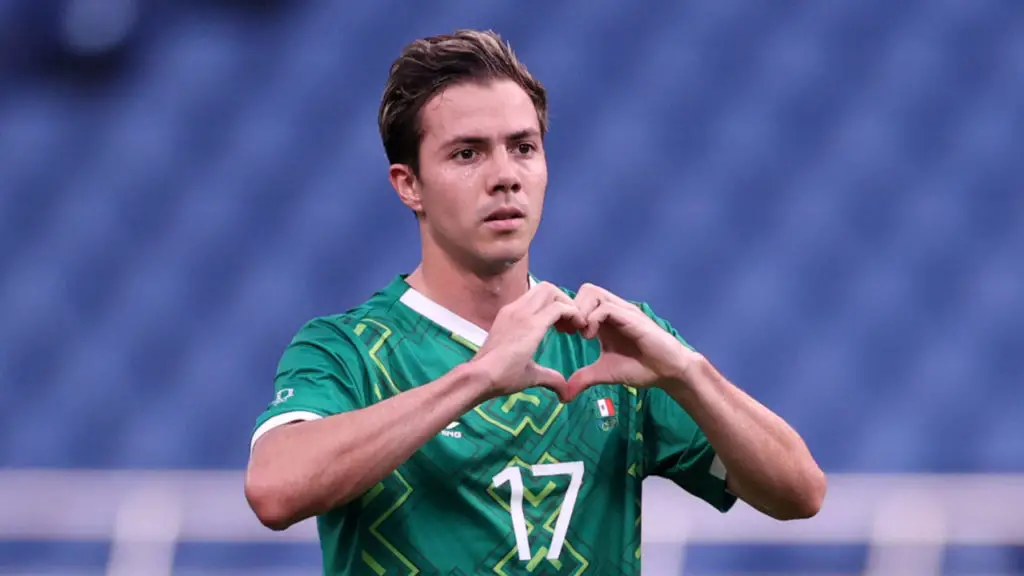 Breaking Down El Tri After Week of World Cup Qualifiers
What we learned from El Tri this week
Here are three major takeaways from El Tri's performance during this latest round of World Cup Qualifiers
With the first three games of CONCACAF's World Cup qualifying schedule wrapping up Wednesday, the Mexican national team secured seven of nine points in its first three games. They were three tough games, two away from home and one without fans due to "the chant."
Not to mention being without a handful of Europe-based players in Hirving "Chuky" Lozano, Raul Jimenez, Hector Herrera, Diego Lainez and Johan Vasquez. This week was a success or an affirmation of the issues that plagued the squad over the summer tournaments. 
If you wanted El Tri to start a brutal 14-game octagonal round of qualifiers on the right foot, then this is definitely a success. If you wanted the team to score and pile on the non-powerhouses of CONCACAF, you probably hated everything you saw. 
Look on the bright side. CONCACAF, while not flashy, is a tough region to get through. Just ask the United States, which failed to qualify for the last World Cup. 
All that said, we did learn some stuff about this team. We are also left with a few questions even though El Tri leads the region after three games.
1: El Tri midfield has two spots nailed down 
Sebastian Cordova won Olympic Bronze this summer while scoring four goals and adding 3 assists for Mexico. He's following that result with a stellar showing at Club America.
Cordova showed this week how much his offensive creativity is necessary to the team that often lacks ideas. Mexico has always struggled to break down teams that sit back. 
The tactic is often an excessive amount of crosses that lead to nowhere. It  leads to frustrating long distance shots and usually a tie. Cordova has the ability to make line-breaking passes and runs to stretch defenses. Not to mention his unique ambidextrousness which makes him a threat no matter where he is on the pitch. 
That is a sight for sore eyes. Looking at the Panama game, he was by far one of the most important players in the second half. He made El Tri more threatening and dangerous. While defensively he does have some lapses, it's not a dire issue when you have the best defensive midfielder in the region lined up behind him. 
"El Machin" value shows
Edson "El Machin" Alvarez, proves how important he is to this team when he's not in the lineup. If he is available, he plays in the center, often dropping back between the two center backs to help in build up. 
When he isn't we see a combination of players, recently Luis Romo and Charly Rodriguez, playing together. While both have a much more diverse array of distribution in their passing arsenal, they lack the speed and positional intelligence on the defensive end.
Edson often ends up covering for mistakes that either the right back (Chaka Rodriguez) or the left back (Jesus Gallardo) make. He's a little hot headed, but he's only 23 and plays for the best and most historic team in the Dutch League. He can only improve.
This does lead to a big question: Who takes the last midfield spot in Tata Martino's preferred midfield three? I'm partial to starting Orbelin Pineda in that spot instead of the winger role he's been played in often.
Pineda shines when he's allowed to be in his preferred area. The Jamaica game last week comes to mind. But there are options. Hector Herrera, the legend Andres Guardado, Luis Romo or the youngsters in Charly Rodriguez or Erick Gutierrez? Let's hope Tata pulls the right levers when it matters. 
2: Jesus Gallardo: It's time for a change. 
Jesus Gallardo started as a winger. Juan Carlos Osorio used him as a left-back. In a way it made sense, when playing against teams that like to bunker down, having a left back who is more attacking is useful.
He's been used as a left back since then, but this summer and this week has made it clear that it's time for a change. What he brings on the offensive side is not as game-changing anymore. He has become a liability in defense. Instead of making a pass into the box or a short cross he takes a shot that either goes too far wide or too far high up. 
In the Panama game there were a few instances where you could see that his poor read of the situation left the entire right side open to Panama. He practically left his slower teammates in Cesar Montes and Nestor Araujo to run and occupy the space he vacated to defend centrally.
Panama couldn't execute. Better teams won't be as forgiving. Mexico has options. Gallardo's club teammate Erik Aguirre was the starting left back at the Olympics. He suffered an injury early on but should be better soon. 
Aguirre is young and provides width as well as an attacking edge. There's also Gerardo Arteaga, who currently plays in the Belgian League with Genk. While he did not go to the Olympics because of "personal matters" and likely to help secure his starting spot and help his team qualify for the Champions League (they'll be playing in the Europa League), that should not be a reason to bar him from representing his country. 
It's just a rumor, but after seeing Gallardo's performance in the Gold Cup and in the past week, one can't help but think that Tata needs to put aside these petty disagreements and do what's best for the team. Will he let go of Gallardo and bring in the young guys or stick to Gallardo? We'll find out soon enough. 
3: El Tri needs Rogelio Funes Mori break
It's difficult to watch professional soccer players miss easy opportunities to score. It's even harder to see them when you know they're going to get micro-analyzed to death. What's worse is constantly putting your player in the position where his confidence is going to be impacted. 
That's where we are at with Rogelio Funes Mori. Missing these sitters is clearly messing with him. The team has looked better the past couple games when Henry Martin has played. 
That's not the solution either though. The nation is lucky enough to have three young strikers who are blossoming in J.J. Macias, Santiago Muñoz and Santiago Gimenez. Not to mention Eduardo Aguirre, who had a brilliant Olympic tournament and is only 23. 
Two of them play in Europe. Macias at Getafe in Spain. Muñoz just recently joined Newcastle United. Gimenez  is tied for second in the scoring list for Liga MX and just helped Cruz Azul end a 25-year title drought.
The latter was called in to replace Raul Jimenez after he was not allowed to come to Mexico due to UK quarantine rules. But he saw no minutes of playing time or even on the bench. What was the point in doing that? 
He was called up for one of the youth squads and would've gotten actual playing time with them. It doesn't make sense. By the way, those three I mentioned? They are 21, 19 and 20 years old. These guys are going to lead the next generation. 
Ricardo Pepi made right choice
That's the reason that Ricardo Pepi decided to stay with the USMNT. He knows they need him more than Mexico does. Tata Martino knows this, or he should. That's his job. 
The best way for the players to get accustomed to roles is to play them in games like the qualifiers, like the Gold Cup. It'll be interesting to see what Tata does. I understand having faith in your player. Perhaps having Funes Mori stay in Monterrey and rebuild his confidence is the best option.
One thing is for sure though, Chicharito isn't coming back, at least not while Tata is there. It's time to let the young guys take the wheel.
Get the Our Esquina Email Newsletter
By submitting your email, you are agreeing to receive additional communications and exclusive content from Our Esquina. You can unsubscribe at any time.