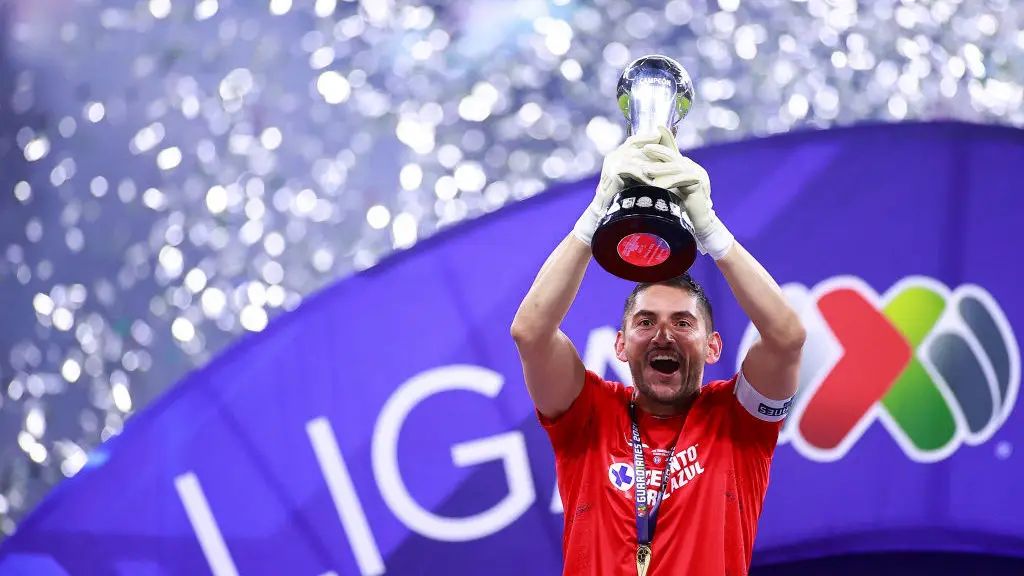 Heartbreak no more as Cruz Azul fans rejoice again
Agony of previous letdowns made this title even sweeter
For a long time I never called myself a Cruz Azul fan. It was something I didn't want to brand myself with because I had consistently seen the heartbreak my dad would go through every time Cruz Azul made a Liga MX final.
After all, I already suffered enough with the constant heartbreak the Mexican national team gave me every World Cup. But every time Cruz Azul was in the final, I found myself agonizing with my dad over the latest "CruzAzuleada."
Perhaps the worst one was eight years ago, losing a final because the opposing goalie headed in the tying goal with seconds left to play.
Or maybe it's the one that happened six months ago, losing the second leg 4-0 after winning the first leg 4-0. Either way the feeling was the same. Agony. 
Rooting for a sports team is one of the most irrational things you can do as a person. You're signing yourself up for an emotional rollercoaster that never ends. Every time you think you're going to get off, you find yourself buckling your seatbelt even tighter. It's what I've witnessed just from seeing my dad for the past 20 years. 
He has always loved soccer. To this day he still schools me on the field, but as we all know life gets in the way of enjoying the things we love. The finals he's gotten to see on television – against Monterrey, Toluca, America in 2018 – have always ended with him being disgusted and upset.
Cruz Azul pull is strong
But every time Cruz Azul was playing in the Liguilla (playoffs), he was sitting on the couch agonizing for 90-something minutes. 
At a certain point he told himself that he did not care if they won the Liguilla. He just wanted them to be the best team throughout the regular season. But you could tell, since the Apertura 2020 Liguilla when Cruz Azul was playing well, that winning the Liguilla mattered.
How could it not? It had been 24 years since they last won it, and hope never dies.
But like they said in the show Ted Lasso, it's the hope that kills you. It was a brutal loss last December. Yet when the team started racking off 13 consecutive wins in the league, he couldn't help but hope that they could finally pull out the most important victory. 
There's a lot of denial and tempering of expectations that comes with being a Cruz Azul fan. You want to think  "este es el Bueno" (this is the good one). But the ghosts of finals past haunt every Liguilla game. Every game is approached with a sense of trepidation but the passion is still there.
There's no hiding that, no matter who you root for. My dad last saw Cruz Azul win the league when he was 24 years old. At the final whistle of this year's final you'd be forgiven if you thought he was still 24 years old celebrating a league win.
Not in his actions, but in his face. It was a look of relief, of validation, of genuine happiness toward a team that means the world to him. Even if he won't admit it. 
Cruz Azul finally won a league title, exorcising the demons that have haunted the team since 1997. Now, as a 24 year-old myself, I hope to share more title victories with my dad. Both of us Cruz Azul fans through thick and thin.
Get the Our Esquina Email Newsletter
By submitting your email, you are agreeing to receive additional communications and exclusive content from Our Esquina. You can unsubscribe at any time.