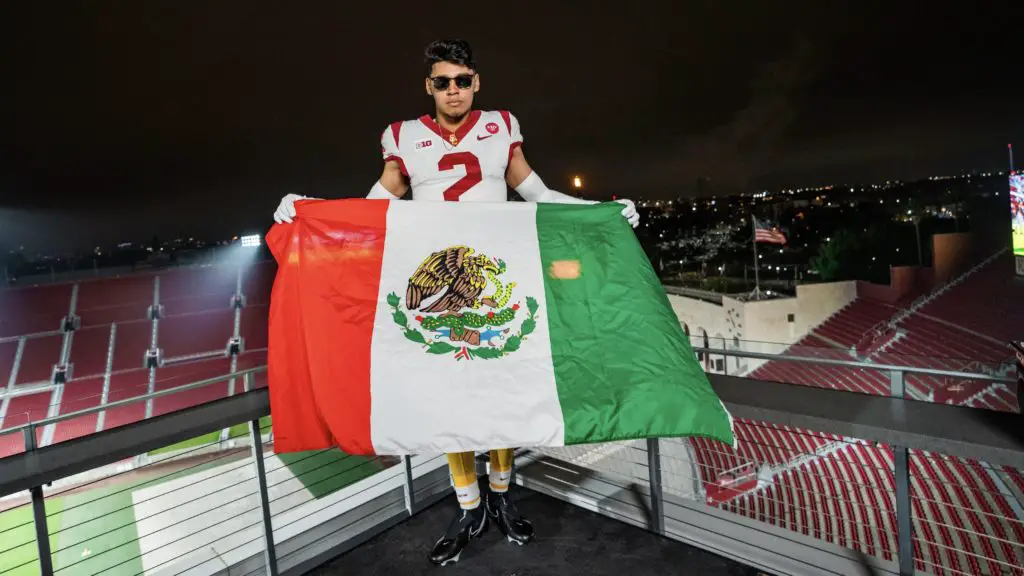 USC commit Marquis Gallegos proudly raises Mexican flag
Marquis Gallegos shows what Mexicans can do in football
Talented safety Marquis Gallegos saw his father Samuel's Mexican flag often growing up, so he put it in his backpack on his first recruiting visit to USC last year.
Growing up in North Hollywood, Calif., Samuel Gallegos prominently hung a Mexican flag in his bedroom. The son of Mexican immigrants from Guadalajara took the flag with him after he was married.
The flag reminded them of their roots and what they represented on the gridirons throughout Southern California.
Before long, the Mexican flag was a prominent prop as Marquis Gallegos took pictures at recruiting visits all over the country. From Los Angeles to Notre Dame's South Bend, Ind. From College Station, Texas, home of Texas A&M, to Ann Arbor, Mich., home of the University of Michigan.
The flag also joined Marquis at the University of Oregon and at Oregon State. If he was on the recruiting visit, you could bet the ball hawk packed his Mexican flag in his backpack.
For the culture
"Honestly, it meant a lot to me to take the flag," said Marquis, the 22nd rated high school football player in California for the Class of 2024. "It's something I always wanted to do, kind of putting on for the culture not only being Mexican. 
"Latinos don't get a lot of love in the sport of football, if we're being honest. Latino just don't get a lot of kind of recognition and kind of just a lot of love in it. That's the biggest reason. I just wanted to represent and show off that we can do it as well."
Even in 2023, Mexican Americans are more associated with futbol (soccer) than football in the U.S. Marquis and his older brother Isaac, a redshirt sophomore cornerback at New Mexico State, want to end that stereotype.
MORE FROM OUR ESQUINA
Gallegos, Woodyard, Sanchez highlight Latino High School All-America Football Team
Five-star Devin Sanchez has football elites after him
Eduardo Saldaña finds passion on the gridiron
One can say that the Gallegos and their Gamboa cousins are doing more than most to show that Mexicans can psyched in Division I football. Two generations after their Gamboa dads and uncles founded El Occidental soccer club after moving from Guadalajara, the second generation is active coaching youth football in the San Fernando Valley. 
"We started playing soccer at a young age," Samuel said. "My uncles were coaching. They were pretty hard on us. Just being in the United States soccer wasn't really big for us, so we all moved into football."
The sons of immigrants played high school football. Then they began coaching youth football. Because they were neither Black nor white, Samuel says, they weren't taken very seriously as coaches at first.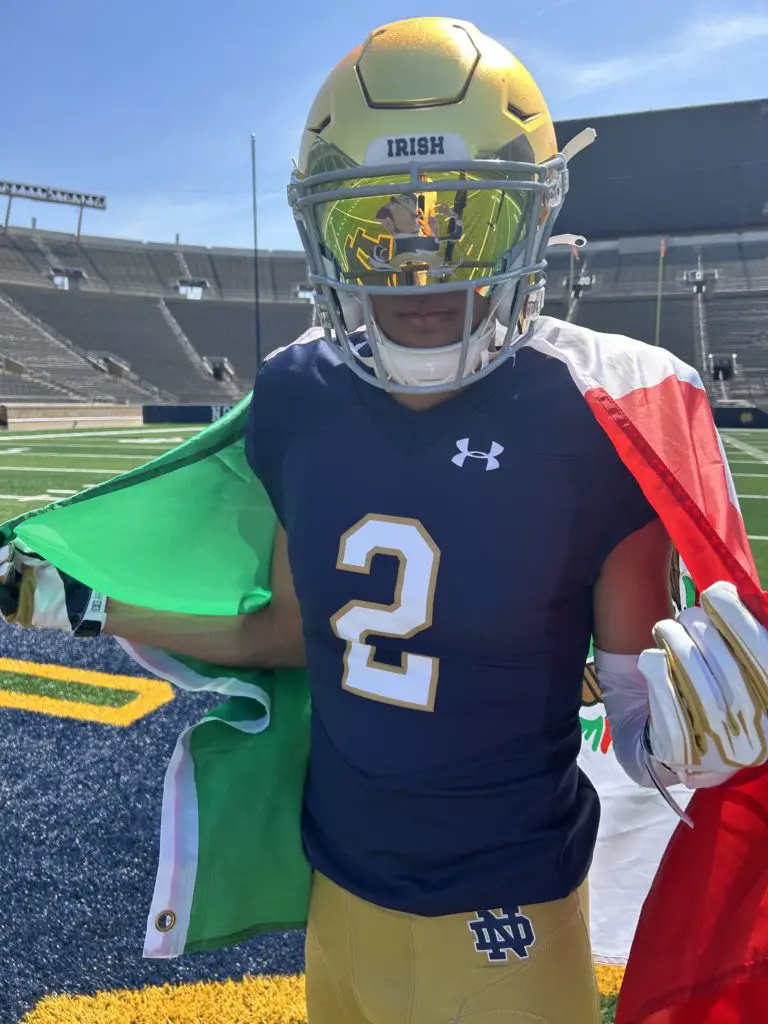 "Being Latino also too as coaches you don't get the trust from families and stuff like that," Samuel says. "When they first meet us they assume you didn't play football at a high level. They don't have that trust or that faith. 
"But throughout the years the people that have followed us now become believers. Especially with the results we've had with our own kids, now they're like, 'OK, you really know what you're talking about.'"
Marquis Gallegos follows cousin and brother
Sure enough, Rick Gamboa Sr. and Samuel Gallegos have made a name for themselves coaching youth football. Samuel Gallegos and his first cousin Rick Gamboa Sr. have combined to win 15 Pop Warner titles.
Linebacker Rick Gamboa Jr. became the first of the third generation to play college football when he earned a scholarship to Colorado. He was a four-year starter, finishing sixth on the Buffaloes' all-time tackles list with 388 tackles (188 solo).
Gamboa Jr. is now an assistant coach at Sierra Canyon High, where Marquis is the star safety. There would usually be about 150 Latinos – mostly Mexicans – cheering for Gamboa when he would play in Southern California with the Buffaloes.
Isaac Gallegos, a 5-foot-11 safety, became the next cousin to land a Division I scholarship. But Samuel wondered if recruiters didn't give Isaac the attention he deserved because he was Latino. Samuel is adamant that there isn't much difference between the highlight tapes Isaac and the 6-foot-1, 175-pound Marquis had entering their respective senior seasons in high school.
So the Gallegoses didn't put anything that would identify Marquis as Latino on social media until multiple top Division I programs showed interest.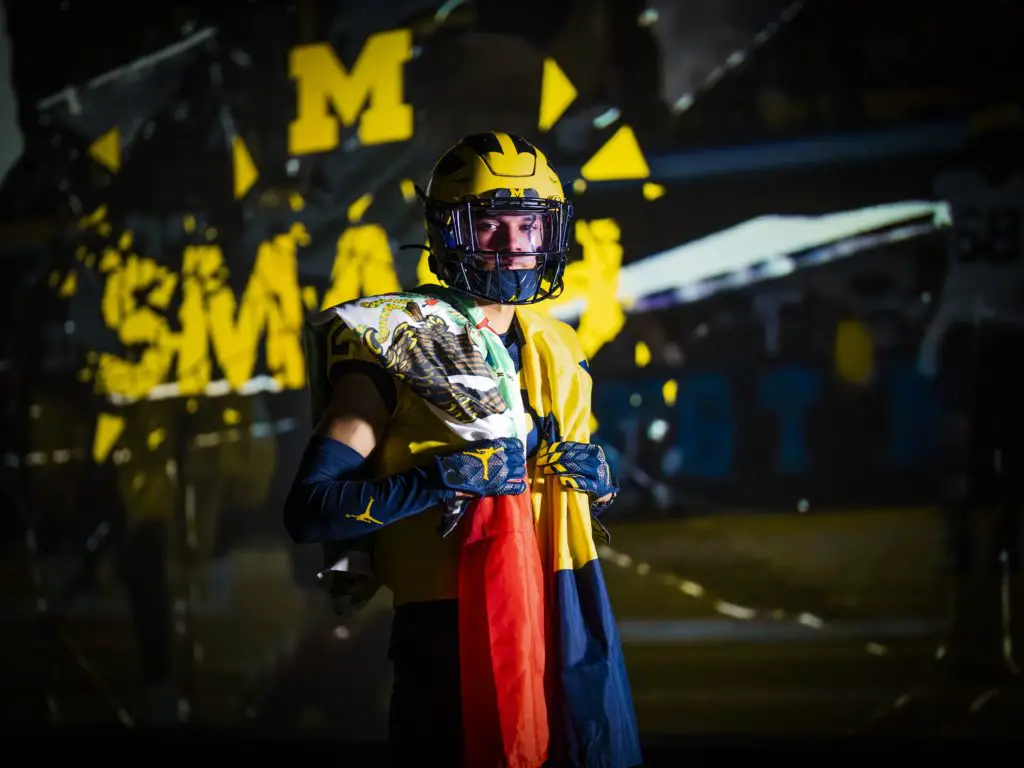 "I didn't have the Mexican flag out until we knew now there was a competition for him and those offers were real," Samuel said. "Then I said, 'OK now you can do it.' We were careful because we just wanted to make sure.
"With my oldest he was All-State here in California. If you see my oldest son's film and Marquis' film there isn't much difference. The discrepancy between having a Michigan offer and a Division II Youngstown State offer is big."
27 offers
Marquis truly began making a name for himself on a national level in ninth grade while playing on the 7-on-7 team that once produced 2023 No. 1 overall NFL pick Bryce Young. He stood out before ninth grade on a stacked roster with some of the top California recruits in the 2024 class.
Marquis received his first scholarship offer from Fresno State the day after the first game of his sophomore season. He currently holds 27 scholarship offers, but he's committed to USC.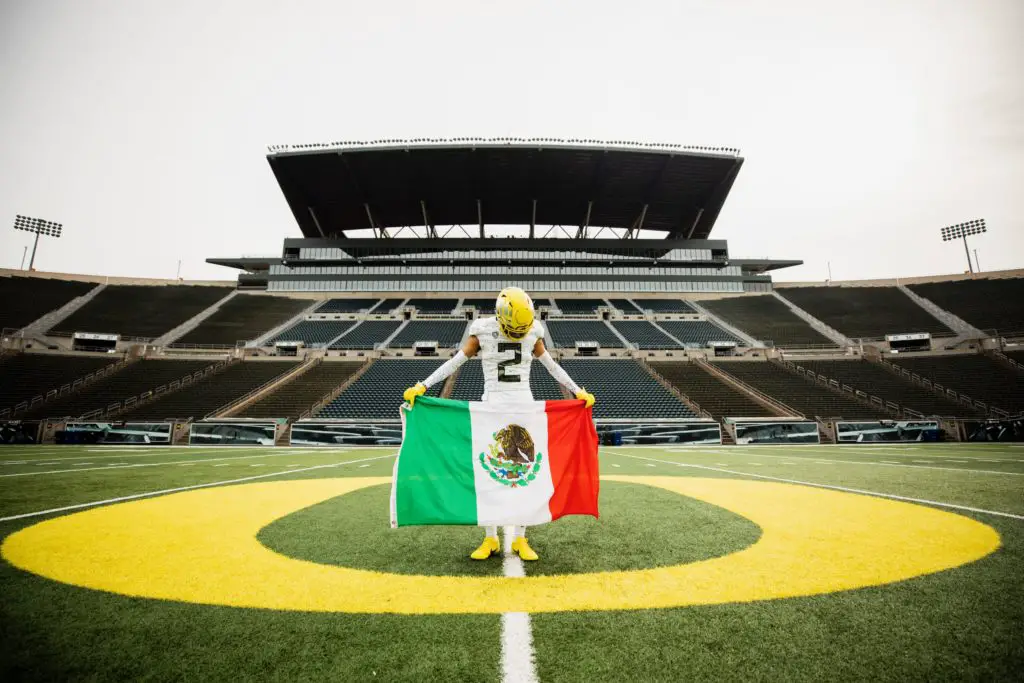 On June 15 he released a list of five finalists: USC, Oregon, Michigan, Notre Dame and Oklahoma. Less than two weeks later, he committed to USC.
Fittingly, perhaps, there was a mariachi band at the Los Angeles Coliseum to greet him in the commitment video he posted.
Los Angeles County has almost 5 million Latinos, a majority of them of Mexican descent. That community weighed heavily among the factors that helped Marquis pick USC. The potential to capitalize on Name, Image and Likeness (NIL) deals also appears promising for a star Latino in Los Angeles. UCLA basketball star Jaime Jaquez Jr., the 2023 Pac-12 Player of the Year, showed how Latinos in L.A. rally around their Latino college stars.
"Just kind of having such a big Latino community in L.A., me and my family take that into consideration for support in me as well," Marquis Gallegos says. "If I'm there I have a big opportunity for NIL and a bigger support with so many Latinos."
The Mexican flag will be nearby too.
Get the Our Esquina Email Newsletter
By submitting your email, you are agreeing to receive additional communications and exclusive content from Our Esquina. You can unsubscribe at any time.