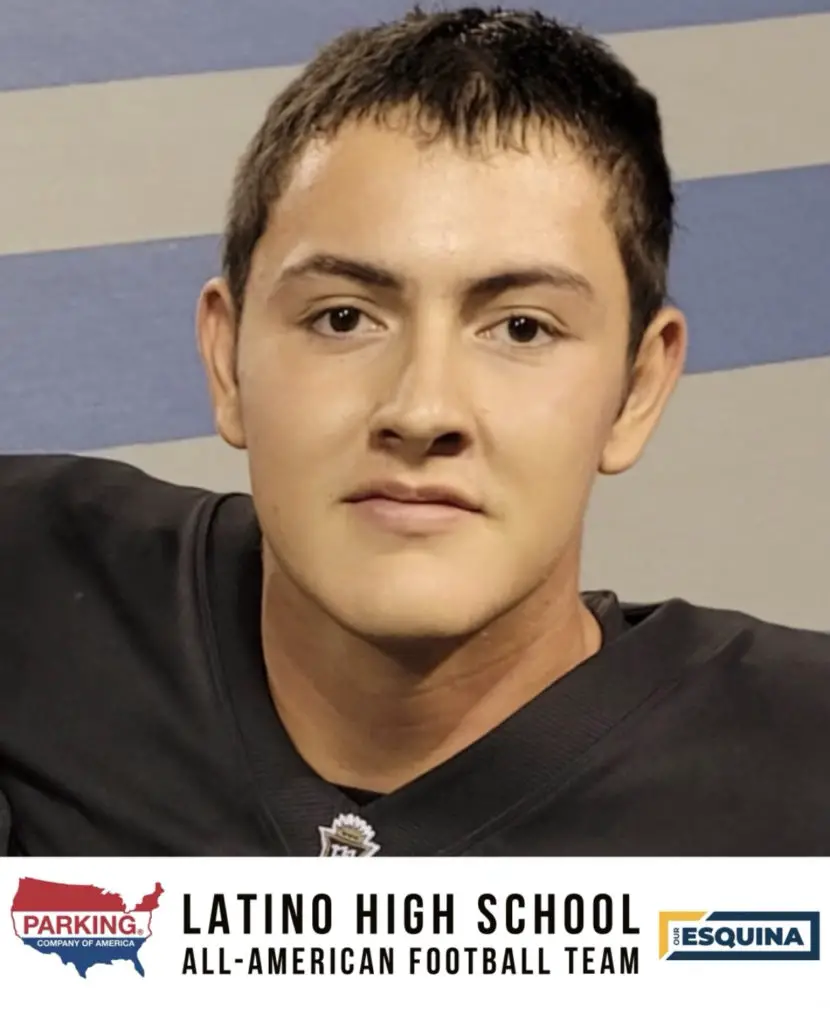 Eduardo Saldaña finds passion on the gridiron
Eduardo Saldaña is on Our Esquina's Football All-America team
Almost from birth, Servite High offensive lineman Eduardo Saldaña has showcased an athletic gift. His nickname "Lalo" was often the one other parents screamed loudest and most often at his Little League games.
His home run blasts were monstrous, so it was no surprise that he won a home run derby in Little League. Local youth basketball coaches would call Edward Saldaña often in hopes of recruiting his son after he starred in middle school hoops.
Despite a gentle disposition off the field, the younger Saldaña has showcased an intense competitive streak while throwing the shot put, wrestling, playing baseball and being on Servite's varsity football team since his sophomore year. 
Saldaña, a member of Our Esquina's Latino High School Football All-America team, learned to appreciate how football could change lives as a seventh grader. 
In search of a challenge
That's when he asked his father to explore other football options out of Palos Verdes, Calif. He wanted to compete against some of the most driven and competitive football talent in Los Angeles County. 
Through Instagram, Lalo found out about the Snoop Youth Football League founded by rapper Snoop Dogg. Lalo sent Snoop League Whitehouse coach Max Williams a direct message asking to try out for the 14-U team.
MORE FROM OUR ESQUINA
Marquis Gallegos, Devin Sanchez highlight Latino High School All-America Football Team
Five-star Devin Sanchez has football elites after him
Lineman Raymond Pulido settles in at Arizona
He joined a team with top recruits such as cornerback Marcelles Williams (USC commit) and quarterbacks Caleb Sanchez and TJ Lateef. That loaded squad won a 14-U championship ring. 
Shortly after making the team, he realized that football was more than a game for his teammates as they entered eighth grade. Lalo was surprised by the answers he received when he asked teammates why they played. He quickly understood their passion to earn a scholarship to play college football. 
"It made me feel more grateful for what I have," Eduardo Saldaña says. "I'm blessed to have the opportunity to compete with top caliber football talent."
The friendships he made playing in the Snoop League have given Eduardo Saldaña a greater appreciation for what Whitehouse had given him. Lalo embraced the passion he learned playing with his 14-U teammates to strive as hard as they do every day on and off the field.
Eduardo Saldaña, scholar athlete
The 6-foot-3, 250-pound son of a proud UCLA graduate likes USC, Georgetown, Oklahoma State, Colorado State and Boise State.
Lalo has made the honor roll every year at one of the top academic private schools in Southern California, so he'll likely have his pick of college destinations. He aspires to play college football, though. Lalo is passionate about the game. Equally important, he's a talented player too.
He would surely have drawn more interest from college football programs by now if he had not suffered a foot injury that ended his season after the third game last year.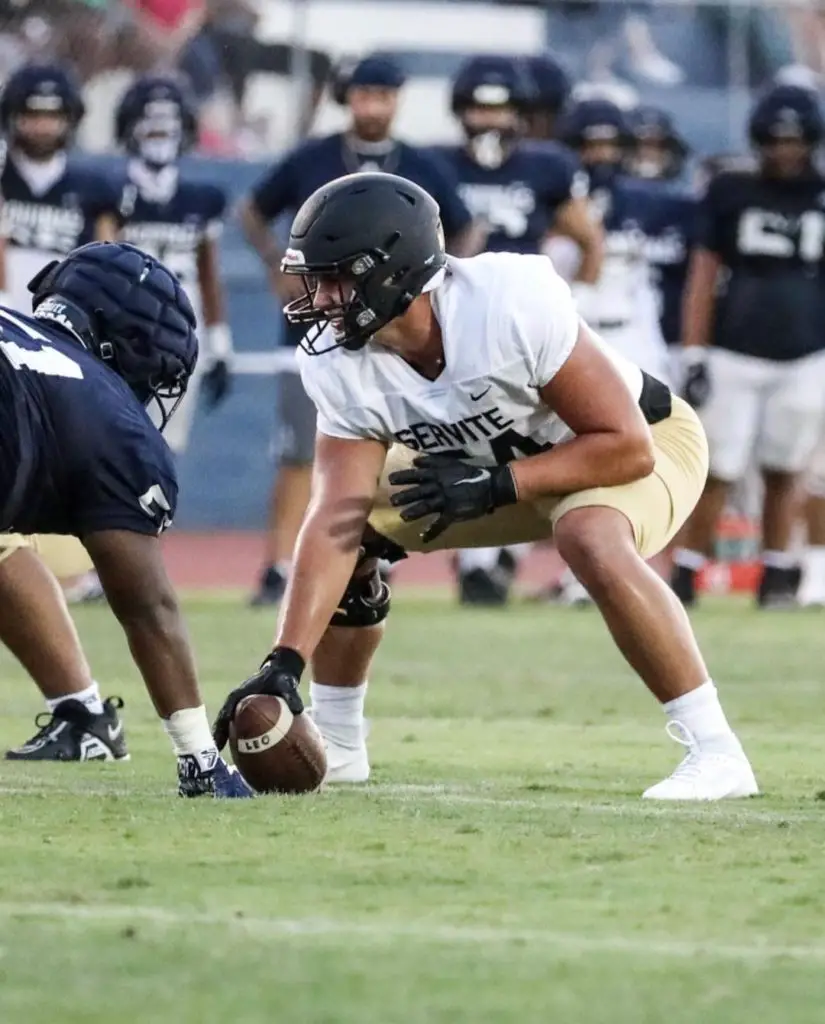 Despite missing most of his junior year, he's one of Servite's team captains. He is also a Servite Honored jersey recipient. The son of a Mexican father and Brazilian mother is fluent in Spanish and English with a little command of Portuguese.
"Lalo is fearless, brave, humble, a man of a few words, intelligent and noble," Edward says of his son. "He's a kind young man who enjoys a challenge to lead his team or community to persevere by seeking knowledge and solutions to win the fight while making sure everyone is protected."
Get the Our Esquina Email Newsletter
By submitting your email, you are agreeing to receive additional communications and exclusive content from Our Esquina. You can unsubscribe at any time.