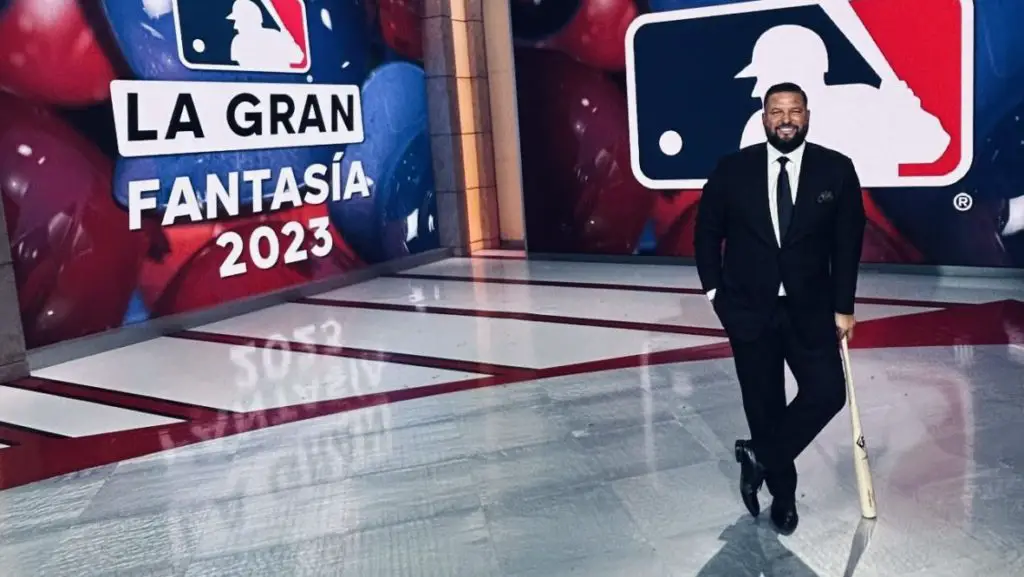 Peña, Alonso look to inspire with La Gran Fantasia
MLB Network analysts highlight Latinos during Hispanic Heritage Month
If you had the first pick to select a current Latino Major League Baseball player on your fantasy baseball team, who would it be? Ronald Acuna Jr. or Julio Rodriguez? Francisco Lindor or Vladimir Guerrero Jr.? Fernando Tatis Jr. or Juan Soto? Yordan Alvarez or Adolis Garcia?
Former big leaguers Carlos Peña and Yonder Alonso have tried to address that question. They have had fun making those choices as part of their MLB Network duties.
The MLB Network analysts have created more content targeting the Latino audience. That's what La Gran Fantasía is all about. In English, the name translates to The Great Fantasy. It's a task where you dream of having the best Latino players on your team. 
"This is a fantasy in a sense to be able to dream," Peña said of La Gran Fantasía. "When you think of the definition of a fantasy, it's something impossible for it to actually become true. It's only possible in our dreams." 
La Gran Fantasía draft
In a fantasy football style draft, Peña and Alonso assemble the best team they possibly can by drafting current Latino players in Major League Baseball.
Each team consists of a catcher, first baseman, second baseman, shortstop, third baseman, three outfielders, three starting pitchers, three relief pitchers and one designated hitter.
The bilingual MLB Network analysts break down each of their selections. They've conducted interviews with many of the players they picked in their native language. The players discuss many different topics surrounding their culture, influential people, family values. They also discuss obstacles they've overcome through their baseball journeys.
MORE FROM OUR ESQUINA
Cabrera, Judge among Roberto Clemente Award nominees
Houston Latino leaders join Astros at White House
Robert Flores finds home on MLB Network
"It was the easiest part of getting interviews with these guys," Alonso said. "It was in their native language and it was like, 'Hey, we wanna do five minutes with this guy, or that guy.' And everybody said yes. Like we did not get one no from anybody."
The goal of La Gran Fantasía is not to just show how talented Latinos are at baseball. The hope is also to inspire the Latino community to dream big.
According to MLB, there were 285 Latino players rostered at the beginning of the 2023 season. In addition, there were four Latino managers in 2023 – Oliver Marmol (Cardinals), Pedro Grifol (White Sox), Alex Cora (Red Sox) and Dave Martinez (Nationals).
Bigger than baseball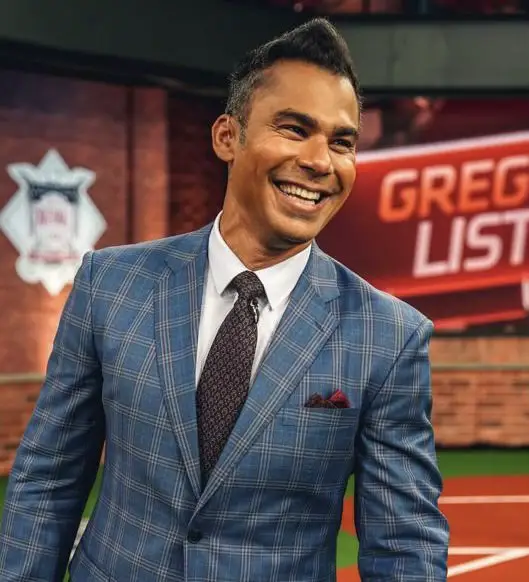 Not all of the audience from Latin America is going to become or want to be a baseball player. Nonetheless, they can be educated and aspire to something bigger in life.
You can look at the next generation of Latinos to become an international scout, president of baseball operations, baseball analyst or a general manager.
"We want to inspire the younger generation," Peña said. "It should inspire the younger generation to go after their dreams, whether it is if they want to be an engineer, doctor, lawyer … to just keep giving the best of themselves."
You can catch La Gran Fantasía on MLB Network, MLB.TV, and all MLB social media channels throughout Hispanic Heritage Month.
Get the Our Esquina Email Newsletter
By submitting your email, you are agreeing to receive additional communications and exclusive content from Our Esquina. You can unsubscribe at any time.