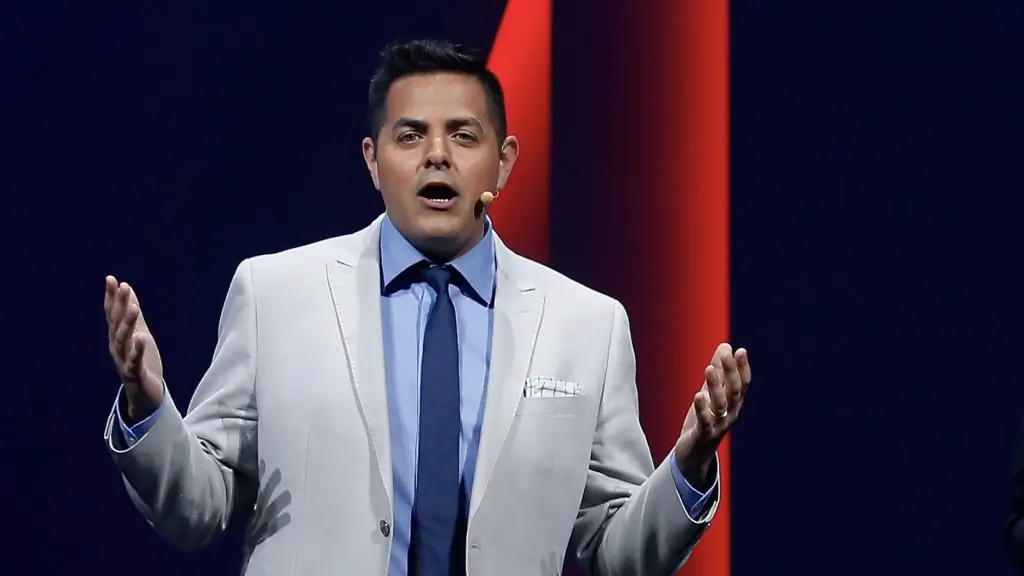 Robert Flores finds home on MLB Network
Robert Flores blazes trail for Mexican Americans
Robert Flores enjoyed watching all types of sports on television as a child. He watched highlights of his favorite teams – the Houston Oilers, Rockets, and Astros – on his local news channel.
Before ESPN and the internet, the only way you got your sports highlights was by tuning in to the sports segment of the local news. The Houstonian now works for MLB Network in New York.
He joined MLB Network in 2016. Flores has been a co-host of "MLB Central" since 2018 with Lauren Shehadi and former big leaguer Mark DeRosa.
After graduating from Pasadena (Texas) Dobie High School, Robert Flores enrolled at the University of Houston. He initially selected business as his major. In his sophomore year, Flores walked into his first business class. Fifteen minutes into the lecture, he left the room.
"I just had this moment where I said 'What am I doing? I don't wanna do this,'" he said. "I left that class and immediately went to the communications building and inquired about changing my major."
Flores, who is affectionately called Roflo, told his parents Robert Flores and Linda Fetzer that he was changing his major from business to radio and television. His parents fully supported his decision.
The 53-year-old sportscaster's parents both graduated from college. He watched his parents work hard every single day, and it stuck with him for the rest of his life.
Robert Flores developed at KHOU
At 19 years old, the Dobie High School alum was working at The Gap as a sales associate. One day, inside the retail store, he saw a familiar face from high school.
The former classmate told Flores he was working for KHOU Channel 11 News. Flores's ears perked up.
"Are you guys hiring?" Flores asked.
The friend didn't know, but he vowed to inquire. A couple of weeks later, the friend told Flores that KHOU was indeed hiring.
MORE FROM OUR ESQUINA
Houston Latino leaders join Astros at White House
Jose Altuve treats home crowd with his 2,000th hit
Julia Morales balances motherhood, career after surviving Texas Freeze
"I was lucky to land a part-time job at KHOU Channel 11 as an associate producer in their sports department," Flores said. "It wasn't an internship. It was a part-time job. I was so thankful I had that because what it did was it provided me with all the information and knowledge of an internship."
KHOU Sportscasters Matt Musil, Gifford Nielsen, Keith Calkins, various other producers and photographers showed him the path to become a journalist. He learned how to edit tapes, write scripts, and get sound bites for KHOU.
Robert Flores made SportsCenter history
Flores landed various media positions along the way. He worked in Monroe, La., Waco, Texas, and Austin after graduating from UH in 1992. Flores landed a job with ESPN in 2005. He was first an anchor for ESPNNEWS. Then in 2007 he became he first Mexican American to anchor SportsCenter in the United States.
"I'm very proud of that," he said. "I get a lot of pride when people, and other Hispanics, or Mexican Americans come up to me and tell me that I was some sort of inspiration. So, that means a great deal to me."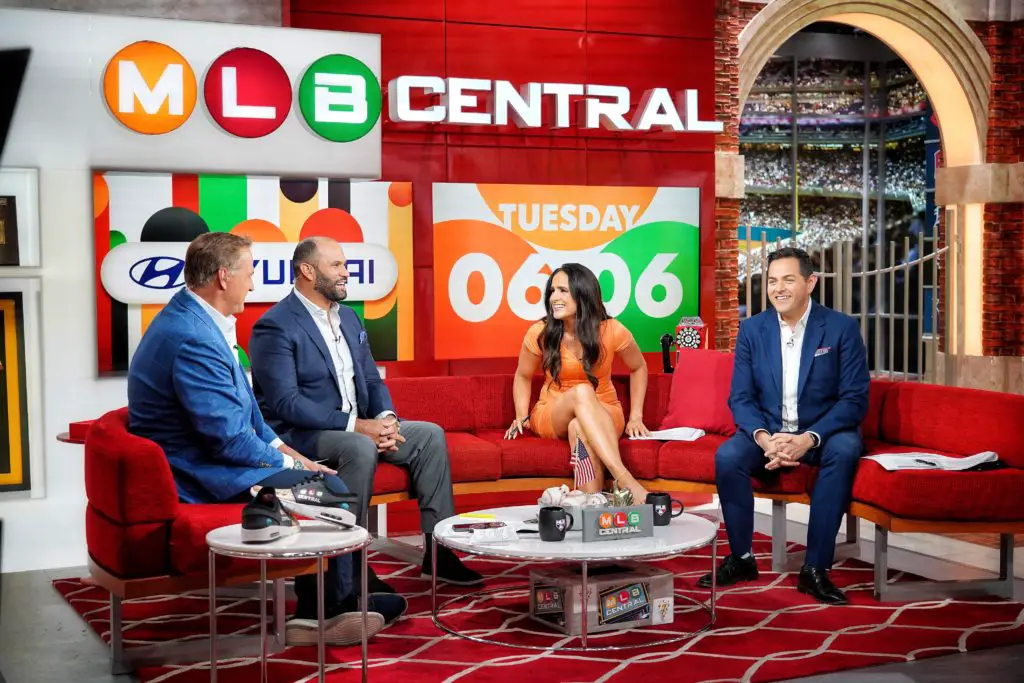 Flores spent 11 years as a sports anchor on ESPN. He left ESPN and became a studio host with MLB Network in 2016.
As a Houstonian and a Latino, it's nice to see someone from your hometown work on a big stage like ESPN or MLB Network. It makes you feel as though anything is possible.
According to a report from the Government Accountability Office (GAO), Latinos represent about 12 percent of the media business. However, outside of the media world, Latinos comprise 18 percent of total employees.
In addition, only Los Angeles has a larger Latino population in the U.S. than my hometown of Houston. Latinos make up 43.97 percent of the population in Houston, according to the Hispanic Communications Network. 
"I'm hoping we get more Hispanics and Mexican Americans in anchoring networks, doing play-by-play," Flores said. "We also continue to see many of those people in behind the scenes roles as well. 
"Producers, coordinating producers, directors, technical directors, audio, photographers, all of those jobs are equally as important as those that perform in front of the camera."
Get the Our Esquina Email Newsletter
By submitting your email, you are agreeing to receive additional communications and exclusive content from Our Esquina. You can unsubscribe at any time.