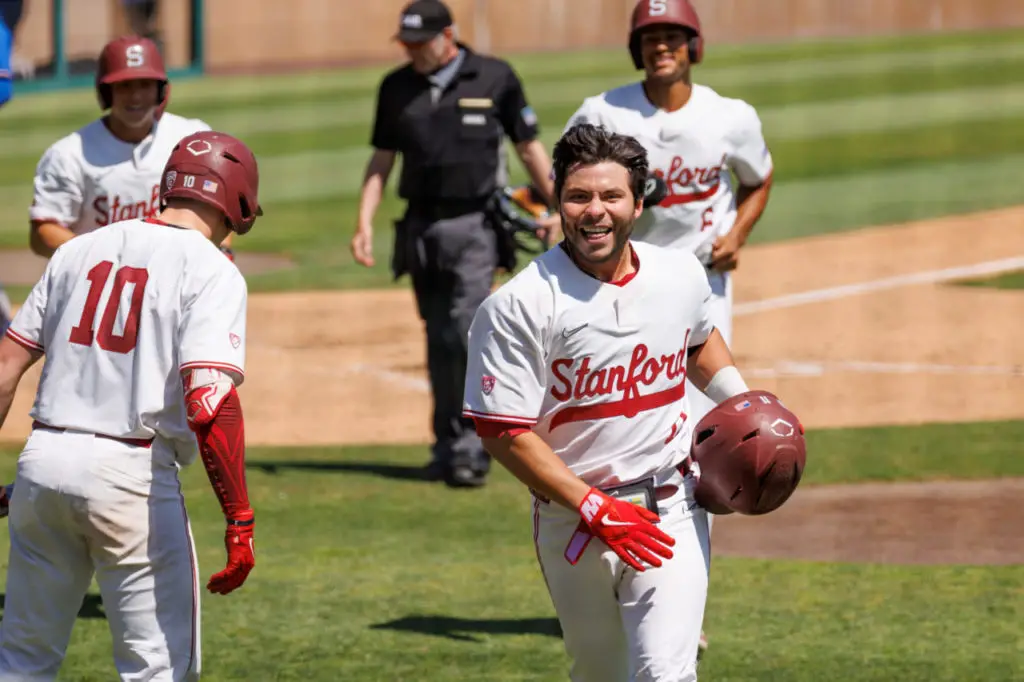 Pac-12 POY Alberto Rios leaves mark at Stanford
Pac-12 Player of the Year credits Stanford with giving him 'everything'
Even when he seldomly played during his first two seasons at Stanford, Alberto Rios felt like an important part of the Cardinal baseball team. The slugger never complained, never considered transferring.
Rios merely kept working and kept the faith. He appeared in only seven games as a sophomore, all as a pinch hitter, and one as a freshman. Rios arrived from a Los Angeles suburb as an infielder. He eventually moved over to catcher and then finally found a home in left field as a junior.
Eight of the 32 players on the Pac-12 preseason all-conference team were from Stanford. Alberto Rios was not among those. Yet, the son of a Mexican immigrant mother and a first-generation Mexican American dad kept grinding and became the 2023 Pac-12 Baseball Player of the Year. 
'Blue collar Mexican'
"I'm just a product of a humble, blue collar Mexican traditional household," he says. "You just had to grind your way through everything in life. Be appreciative of everything. I'm a genuine, selfless, resilient person from a humble, blue collar and traditional Mexican household that wanted the best for myself."
Rios helped Stanford reach its third consecutive College World Series. The Cardinal's season ended in a 6-4 loss to Tennessee on Monday night, but Rios' impact will be felt for years.
The Management Science and Engineering major is eligible for next month's Major League Baseball draft, so he might have played his last college game Monday at Charles Schwab Field.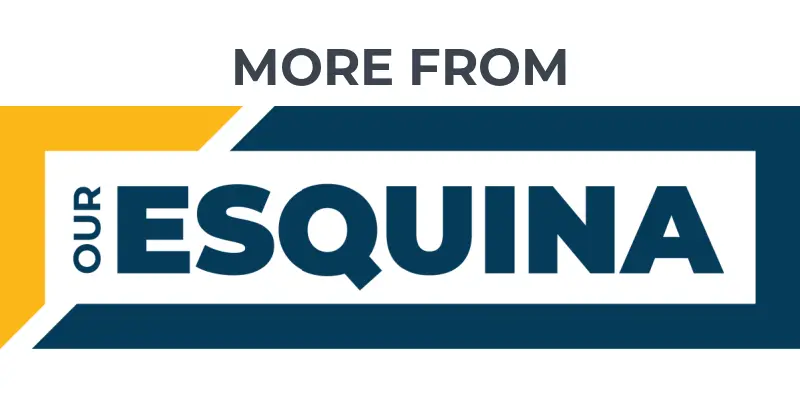 Wake Forest's Danny Corona Jr. capitalizes on father's sacrifices
Phenom Elly De La Cruz sparks Reds resurgence
Alberto Rios, Josh Rivera lead Latinos at College World Series
After winning five consecutive elimination games in the 2023 NCAA playoffs, Stanford couldn't escape elimination Monday. There were plenty of tears and hugs in the Stanford dugout.
"This place has turned me into a man, has given me best friends for the rest of my life," Rios said during the postgame press conference. "Has given me the opportunity to express myself for the player and the person I am. And I owe this place everything."
Top slugger
Rios was 2-for-3 with a double and two RBIs in the loss to finish his junior season with a .384 batting average. He led Stanford in several offensive categories, including home runs (18), doubles (24), slugging (.707) and on-base percentage (.485).
The St. John Bosco product credits the culture head coach David Esquer established with helping him develop over the previous two seasons. He focused on encouraging teammates and working on his skills while waiting for his turn to play. 
"No one was really above someone," he said. "All the guys were included in everything, whether they started or not."
Rios grew up in a modest family. His mother Alma, who immigrated to the U.S. at four years old from Sinaloa, Mexico, is a special education elementary school teacher. His dad Alberto Rios Jr. works in pest control and is a safety inspector for an insurance company. 
"He is one of the best human beings I've ever met," Stanford assistant baseball coach Steve Rodriguez says of Rios. "He's had to work for everything he's had. He's had so much success this year, and he deserves it.
"Sat the bench for two years and didn't complain once. He was the best teammate that anybody could ask for. He knew he had a shot. We asked him to play left field for us, and he stepped up for us."
St. John Bosco ties
Rodriguez understands Rios' path well. He also attended St. John Bosco in Bellflower, Calif., before a successful career at UCLA. Rodriguez and Rios are Mexican American, as is Esquer. All three played pivotal roles this season for the Pac-12 champions.
"He's kind of the lifeblood of our team," Rodriguez says of Rios. "If there's anybody who wants to represent our program, it's Alberto. He's a hard worker. Good or bad, you never know how he's doing. He's the same guy every day."
Rios was one of the two players who joined Esquer at the postgame press conference Monday in Omaha. His season was over. His Stanford career may be over too, depending on what round he is drafted next month. 
"I think to compete at the highest level and to go to the school that we go to, I think it's a blessing," he says. "It's beyond any words that I can comprehend, and this place is second to none in everything. And it shows with our guys, our coaching staff and what this place has done for me. … It's given me everything."
Get the Our Esquina Email Newsletter
By submitting your email, you are agreeing to receive additional communications and exclusive content from Our Esquina. You can unsubscribe at any time.