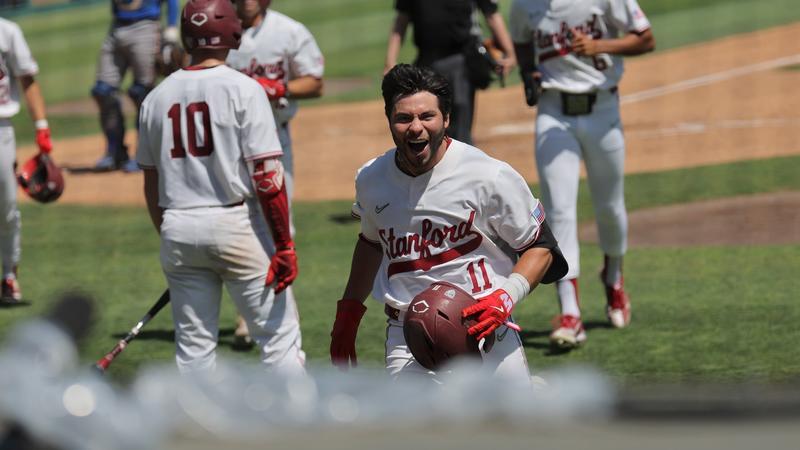 Alberto Rios, Josh Rivera lead Latinos at College World Series
Pac-12 Baseball Player of the Year Alberto Rios leads No. 8 Stanford
Pac-12 Player of the Year Alberto Rios of Stanford and Josh Rivera of Florida lead a strong group of Latinos into the 2023 College World Series.
Rios is one of the most feared sluggers in college baseball, and Rivera is one of the top shortstops. 
Both men helped their schools win their respective regular season conference titles before propelling them in the NCAA Regionals and Super Regionals. Rios has hit .387 with 18 home runs and 71 RBIs this season for the Pac-12 champions.
The junior from Bellflower, Calif., hit .400 during conference play. Rios was recently named the Dick Howser Trophy National Player of the Month for May, securing that award for the second time this year.
He was also a semifinalist for the Golden Spikes Award.
Stanford reaches third consecutive College World Series
More than any of the eight teams in the field, Stanford has a major Latino influence while appearing in its third consecutive College World Series. Head coach David Esquer is the Dean of Mexican American and Latino baseball coaches in Division I.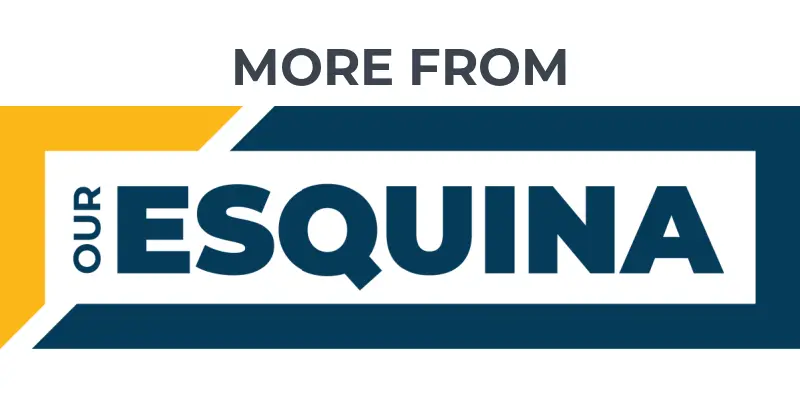 Anthony Silva draws Jeremy Peña comparison
Isaac Paredes helps Rays stay atop Power Rankings
Teofimo Lopez shows that he still has it
Esquer helped Stanford win its first College World Series title as a senior in 1987. He was named Pac 12 Coach of the Year for the second year in a row and fourth time overall, three at his alma mater. 
Infielder Temo Becerra has also played a pivotal role lately for the Cardinal. He has started nine games this season, including the last three of the NCAA Regional against Texas A&M and all three of the Super Regional against Texas.
Becerra is hitting .327 with two home runs and seven RBIs. Stanford assistant coach Steve Rodriguez is also a person to watch as one of the top prospects to be a Division I head coach in the future.
Rodriguez is a former UCLA catcher. He has built a strong coaching resume at UCLA and Stanford since his pro playing career ended with the Class AA Mississippi Braves in 2016.
Rios and No. 8 Stanford will open the College World Series on Saturday against top seeded Wake Forest. 
Infielder/designated hitter Danny Corona Jr. with one of Wake Forest's top offensive threats. The 6-foot-3 slugger from Brooklyn, N.Y., has hit .302 with 13 home runs, 43 RBIs and nine doubles for the Demon Deacons this season.
Rivera up for Brooks Wallace Award
Rivera and No. 2 Florida will open up Friday against No. 7 Virginia. The junior from Avon Park, Fla., is a finalist for the Brooks Wallace Award, which is given annually to the best shortstop in college baseball.
The All-SEC first team selection has hit .362 with 17 home runs and 68 RBIs this season for the SEC regular season champions. While Florida has one of the best upperclassmen shortstop in America, TCU has one of the best young shortstops.
Freshman Anthony Silva has had a sensational start to his college career. The 6-foot-2, 200-pounder from San Antonio hit .340 with seven home runs, 10 doubles and 47 RBIs while earning All Big 12 second team honors. He also was on the Big 12 All-Freshman Team.
Silva has shown why TCU coach Kirk Saarloos felt comfortable comparing him to 2022 World Series and ALCS MVP Jeremy Peña of the Astros. Silva isn't the only Latino who has made important contributions for TCU's baseball team this season.
Center fielder Elijah Nuñez hit .290 with 16 doubles and two triples and two doubles with 35 RBIs for the Horned Frogs. Freshman righthander Louis Rodriguez, who hasn't pitched since May 18 against Kansas State, had a strong season. He was 2-1 with a 4.53 ERA and three saves this season while earning All Big 12 Honorable Mention.
TCU will open the College World Series against Oral Roberts on Friday afternoon.
Featured art courtesy Stanford University
Get the Our Esquina Email Newsletter
By submitting your email, you are agreeing to receive additional communications and exclusive content from Our Esquina. You can unsubscribe at any time.