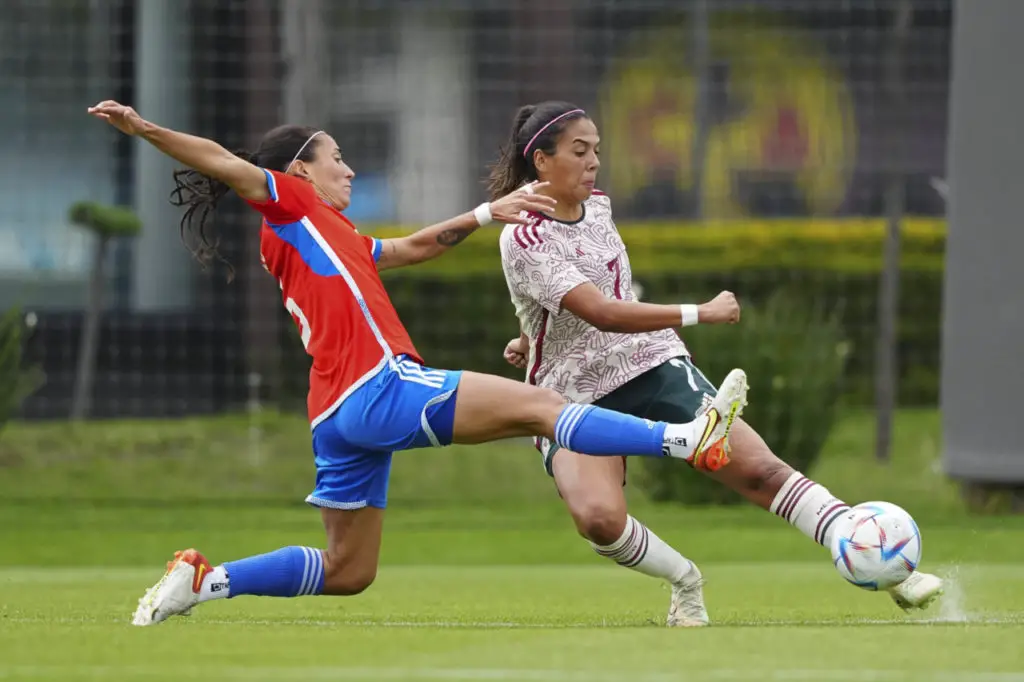 MexTourW: Mexico, Dash show Latinas potential
Dash and Mexican women's national team trio aim to inspire
HOUSTON – Sometimes international soccer exhibitions are more than friendly matches. Such is the case with MexTourW on Tuesday evening at Shell Energy Stadium, where the Mexican women's national team will play the Houston Dash.
The match could not be friendlier. After all, two of the Dash's top forwards also play internationally for Mexico. Maria Sanchez and Diana Ordoñez aren't likely to face another opponent with so much interest in keeping them healthy.
Sanchez and Ordóñez are two of the three Mexican national team players on the Dash's roster. Goalkeeper Emily Alvarado, who was acquired last week, is the third. That trio of El Tri women have the opportunity to inspire young Latinas and Latinos in Houston.
That's the case whether those children are of Mexican descent or Honduran, Salvadoran or any other. Sanchez and Ordoñez understand and appreciate that opportunity. 
MexTourW lands in Houston
The Dash also appreciate the opportunity they have to capitalize on a market that is still somewhat untapped in Houston even though the Bayou City is 37 percent Latino.
Soccer United Marketing and the Mexican Soccer Federation picked two large Latino markets for the inaugural MexTourW. They opened the two-game tour against the Chicago Red Stars in the Chicago suburbs.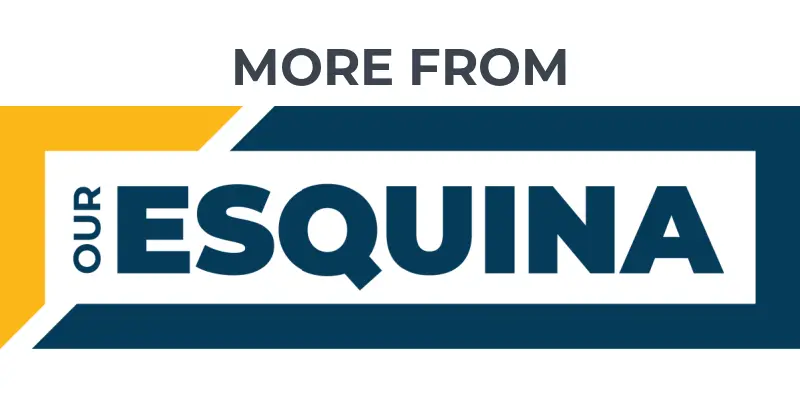 Diana Ordoñez eager to inspire
Two Houston stadiums picked as Gold Cup sites
Bad Bunny joins agency biz with Rimas Sports
Now, El Tri visits downtown Houston in the heart of the Bayou City's predominantly Latino East End, or Segundo Barrio. 
"It can only be something positive," Houston Dash Head Coach Sam Laity said. "You've got the three players you're talking about (Sanchez, Ordóñez, Alvarado). You're talking about world-class talented players. 
"It's important for the community, for the Hispanic community to see world-class talent right at their doorstep. Not just at their doorstep, but to be playing at such a high level week in and week out."
Sanchez, Ordoñez and Alvarado are all Mexican Americans. They were born in the U.S. with at least one parent from Mexico. The Dash also have Venezuelan American Barbara Olivieri, who was raised in the Houston suburb of Katy. She starred at Texas A&M before beginning her career in Mexico's Liga Femenil.
Embracing platform
"My main goal as a professional athlete and as a professional soccer player is to set a good example to pave the way," said Sanchez, who was born and raised in Idaho. 
Ordoñez was born in Los Angeles and raised in the Dallas area. Alvarado was born and raised in El Paso although she played club soccer for Houston-based Texas Rush and then the Houston Dash academy team. 
Ordoñez was a regular for the U.S. women's youth national teams while developing at FC Dallas. She starred at the University of Virginia before the North Carolina Courage picked her last season.
Ordoñez was one of the most dynamic forwards in the National Women's Soccer League last year. She scored 11 goals last season as a rookie, finishing fourth in the league. 
"Being a Hispanic woman in sports in the U.S. I think it's really exciting," Ordoñez said shortly after the Dash acquired her this year. "But I also do feel we're a little underrepresented. I think it would be cool to see that change."
Ordoñez, Sanchez, Olivieri and Alvarado will be on opposite sides Tuesday night. Their goals are the same, though. 
They want to help the Dash win an NWSL title while inspiring young girls throughout Houston. With the Mexican women's national team in town, however, they'll have an added incentive to show young Latinas what is possible.
Role models
In those four Latinas, young Latinas in Houston can see themselves as they dream of playing college or professional soccer.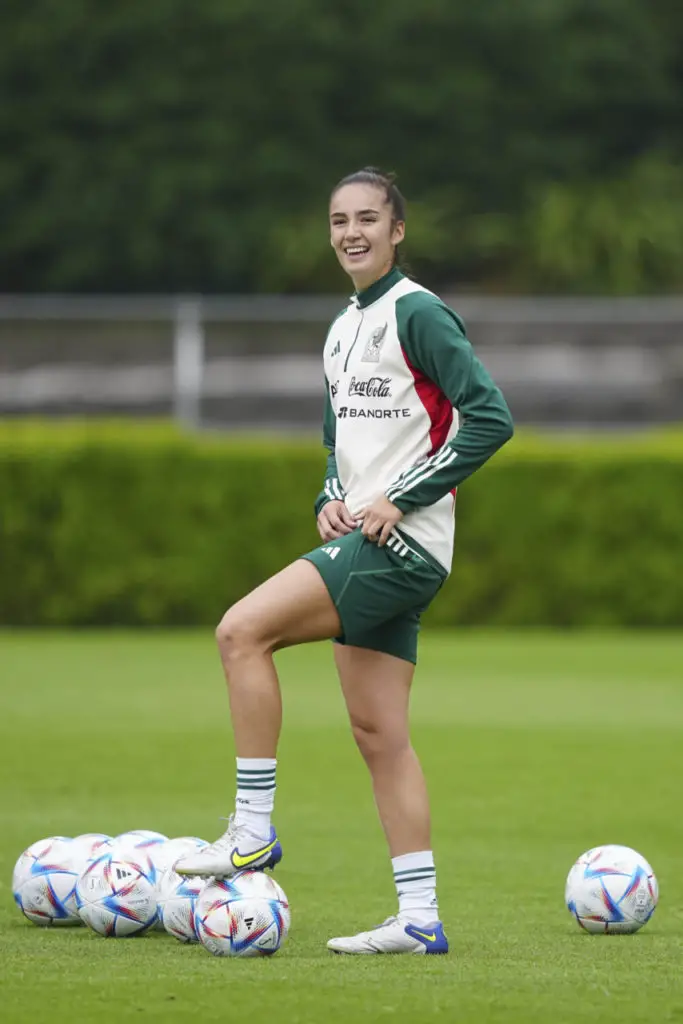 "Young people need models," Laity said. "And I think the three players we're talking about are great role models for the younger generation. I think about the excitement when Sanchez or Ordoñez, players like Barbara, what they can bring to the game. 
"They're players that can create a spark. When a fan wants to go to a game that is dynamic and exciting, that's one of the things we speak about. Not just bringing that for ourselves as a team or as certain individuals but for the club and the fanbase, to create a brand, to create an identity that is dynamic and is fun to watch."
Get the Our Esquina Email Newsletter
By submitting your email, you are agreeing to receive additional communications and exclusive content from Our Esquina. You can unsubscribe at any time.