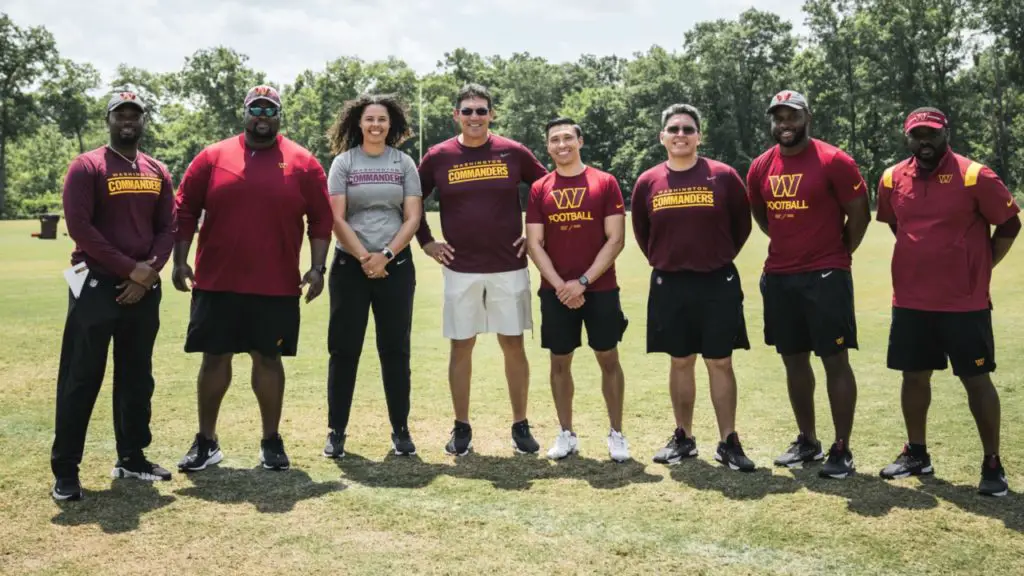 Librado Barocio gains from Ron Rivera mentorship
Persistence pays for former UCLA defensive back Librado Barocio
Librado Barocio II was at a UCLA softball game with his parents cheering for his good friend Courtney Rivera eight years ago when a familiar face arrived at the game. He immediately recognized Ron Rivera.
The NFL coach was also there to see Courtney, his daughter. Barocio, a walk-on defensive back for the Bruins at the time, introduced himself and informed the elder Rivera of his desire to follow in his path. 
Rivera, who was coaching the Carolina Panthers at the time, gave Barocio his contact information. He encouraged Barocio to gain more experience and then reach out in the future. 
Barocio, who is now the cornerbacks coach at Cornell University, definitely kept in touch. Even when he didn't get a response, Barocio wouldn't be discouraged.
Persistence pays for Librado Barocio II
Contact was lost for a while after Rivera changed his phone number and got a new email after he joined the Washington Commanders in 2020.  Barocio resorted to snail mail. He wrote letters to Rivera and mailed them to the Commanders' facility hoping they would reach the head coach. 
"I think what really did it was I kept sending letters," Barocio said.
Barocio praised some of the Commanders' draft picks. He even wrote his own evaluations of some picks.
Coach I love this pick. He's an explosive guy.
"I just showed him that I would love to coach for (him), and showed him how passionate I was," Barocio said.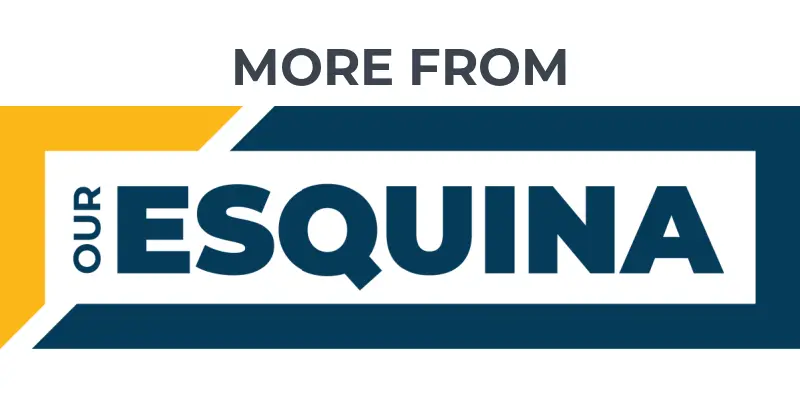 Latino Coaches like Ron Rivera Follow Tom Flores' Legacy
From Yucatan to NFL history, Natalia Dorantes epitomizes immigrant potential
Pac-12 POY Alberto Rios leaves mark at Stanford
Barocio's persistence and dedication certainly grabbed Rivera's attention. The two-time NFL Coach of the Year offered Barocio an opportunity this year through the Bill Walsh Diversity Coaching Fellowship. That program is designed to increase the number of full-time NFL coaches from underrepresented groups.
Rice University assistant Marco Regalado was also a Walsh Diversity Coaching Fellow this summer. Barocio, a former UCLA defensive back, worked with Rivera and the Commanders during their recent Organized Team Activities (OTAs). Barocio credits his parents and other mentors for his ability to take risks and follow his coaching dreams. His parents allowed him to step out of his comfort zone early in life. 
Competitive family
Barocio, who has Mexican and Italian roots, is from a family of athletes. The Los Angeles native's father Librado Barocio Sr. also played football at UCLA. His eldest sister Alyssa Barocio was also a superior athlete. Barocio II and his sister played on the same flag football team as children. Alyssa was the star running back. 
From an early age, Librado Barocio II knew he wanted to be the greatest athlete in his family and the best at everything he does. Librado Barocio Sr. played football at UCLA before an injury sidetracked his career.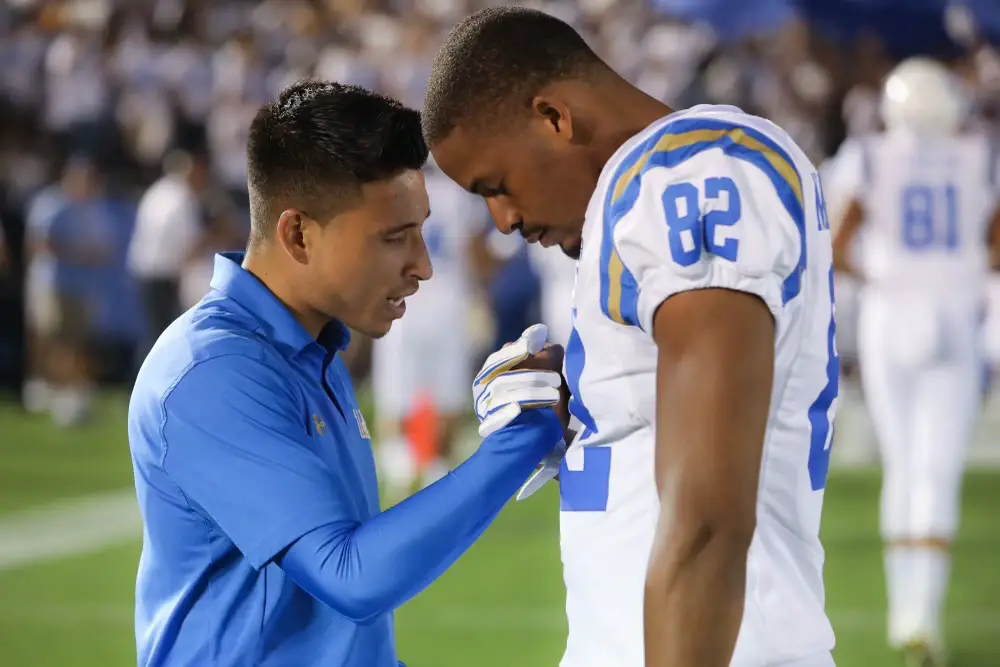 The elder Barocio's mission was to prepare his children to accomplish their dreams with the knowledge he acquired in his playing career.
Barocio II has used those lessons throughout his coaching journey. The former University of Connecticut graduate assistant was driven to involve football in his life since he was very young. He would watch and analyze his Pop Warner Football film with his father. 
They would record his football games and use film as learning moments while dissecting the game. Barocio II wasn't the best player on the team nor the strongest.
Embracing father's lessons
"He taught me what he learned at UCLA," Barocio II said of his father. "He taught me the eye in the sky doesn't lie. Shoot, this was the biggest thing when I was an athlete at UCLA that got me to work hard. 
"Meaning, the camera is always on you. And what you put on the camera is not going to lie. It will speak for itself."
Barocio II has capitalized on his father's wisdom. He was a five-year football player at UCLA. The defensive back earned a scholarship after initially enrolling as a walk-on. He was nominated for the Burlsworth Award, which is given to UCLA's most outstanding player who began his career as a walk-on. 
Grades were extremely important to Barocio II. His diligence in school garnered him a spot on the UCLA Athletic Director's Honor Roll every year. He was even named the 2014 UCLA Scholar Athlete of the Year. 
Then in 2015, Barocio II became a quality control coach at his alma mater. After his two years at UCLA, his coaching career came to a brief halt. Then in 2021 he enrolled at Fresno State to earn a master's degree in sports management while working as an offensive analyst for the Bulldogs. 
'Don't ever give up'
Then he became a graduate assistant coach at UConn under his former UCLA head coach Jim Mora. Barocio II is now an assistant secondary coach at Cornell. His road to the NFL is on track. His journey has a deeper meaning. 
Barocio II wants to pass it forward to help the next generation accomplish their hopes. He worked with the Los Angeles Rams in community affairs and engagement, where he oversaw and participated in youth camps and outreach programs. 
"I've heard him tell kids, 'Don't ever give up. Try to go for your dreams,'" Barocio Sr. said. "I'm like, 'Wow, I hope those kids can hear that.' Even if it's just one kid, he helped somebody."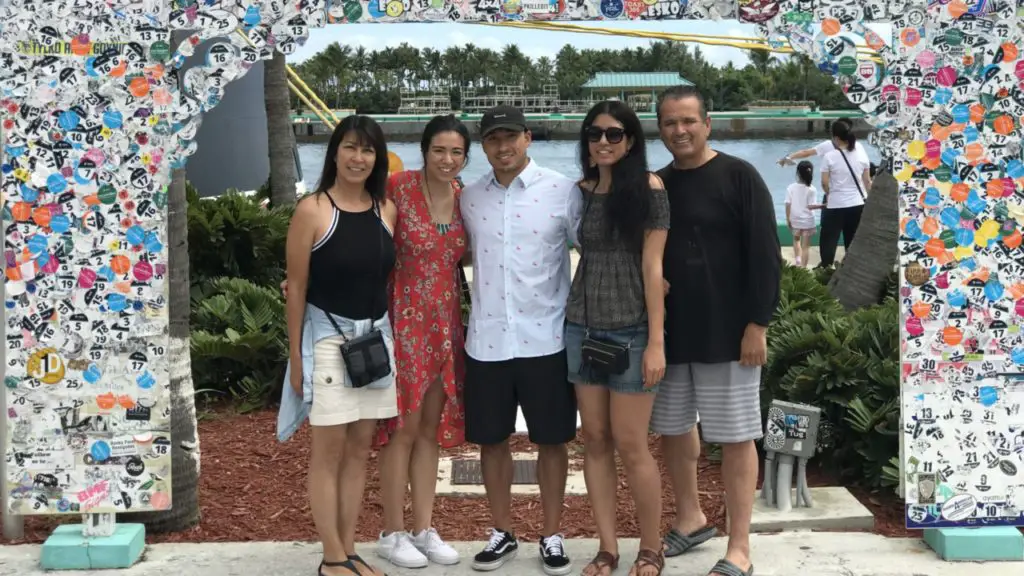 Although the road to the NFL is never easy, his family certainly taught him to trust his faith and work through any obstacle. He learned persistence and confidence from his father. Barocio II also learned the way of God from his mother, Christine Barocio.
These lessons allowed him to approach Rivera eight years ago at a softball game. His persistence has been paying off. 
Get the Our Esquina Email Newsletter
By submitting your email, you are agreeing to receive additional communications and exclusive content from Our Esquina. You can unsubscribe at any time.