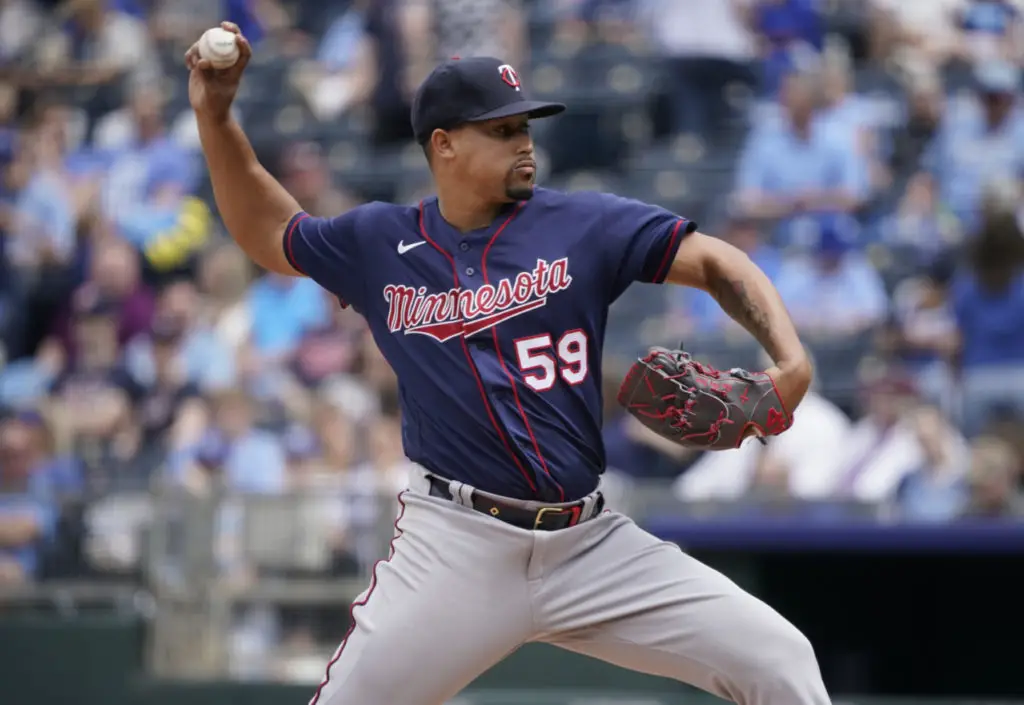 Inspired by Josh Beckett, Jhoan Duran throws gas
Twins closer Jhoan Duran lights radar gun like nobody in MLB
As a nine-year-old growing up in the Dominican Republic, Jhoan Duran was fixated on the Boston Red Sox. He was a slugging outfielder at the time, so he paid close attention to his childhood hero and fellow Dominican Manny Ramirez. 
While watching Ramirez and the Red Sox during their march to the 2007 World Series title, Duran was captivated by Josh Beckett. He loved how Beckett dominated the Angels, Indians and Rockies that postseason.
"I liked his presence on the mound," the Twins' hard-throwing closer said of Beckett, the 2007 ALCS MVP. "I saw his presence. He looked like he was going to eat the hitters."
Duran, 25, is now the one overpowering hitters with the fastest fastball in the major leagues. He also has Beckett's mound presence and confidence to match.
104-mph cheese
Four days after throwing three fastballs 104-mph or higher against the San Francisco Giants, Duran made his presence felt against the defending World Series champion Astros on Memorial Day.
With the score tied at 5 in the ninth, Duran handled the bottom of the Astros' order with ease after Jose Abreu hit a 103-mph fastball for a single to left. Abreu saw seven pitches in that at-bat. Three of them were 103-mph. The other two were 101-mph and 102-mph. Duran also threw a 99-mph splitter and an 89-mph curve to the 2020 American League MVP.
Duran escaped by retiring Jake Meyers on a fielder's choice, inducing a line out from Mauricio Dubon and striking out Yainer Diaz. Manager Rocco Baldelli then sent Duran out for the 10th after the Twins took a 7-5 lead in the top of the inning.
Former AL MVP Jose Altuve struck out swinging at a 3-2, 98-mph splitter. Jeremy Peña grounded out to third on an 0-2, 88-mph curveball. Yordan Alvarez struck out looking at a 99-mph, 0-2 splitter.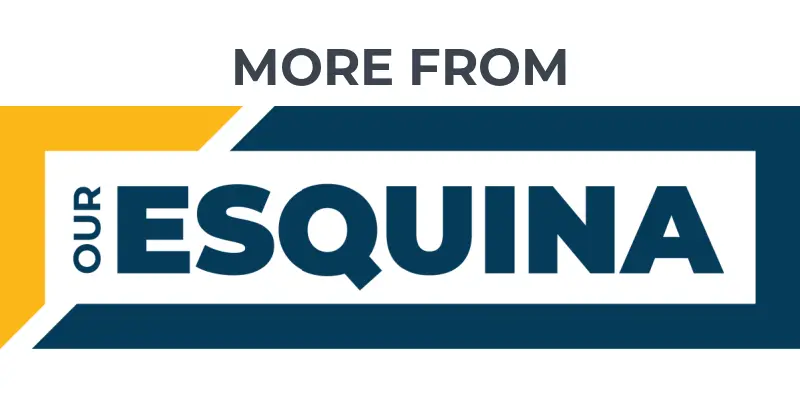 Emiliano Grillo wins Charles Schwab Challenge
Healthy again, Matt Corral is ready to compete
Mexico's Diana Flores lands in Pro Football Hall
"In reality, I know they're good hitters," Duran said in Spanish. "But when I'm on the mound, I'm here for a reason. I'm also good. I believe that I'm better than them. I never try to think that a batter is better than me. No matter who it is at home plate, I try to be better than them and attack them."
Jhoan Duran a potential All-Star
Duran is one of the most underrated pitchers in the majors. At this pace, however, the 6-foot-5, 230-pound righthander will likely be an All-Star this season. Duran is 1-1 with a 1.27 ERA and seven saves this season.  
"He gives you a level of comfort when you're playing close ballgames when you're facing good hitters," Baldelli said. "Because, one, he's got great stuff, which we know. He also has a pretty good feel and good command for a young guy that throws the ball like that.
"He throws strikes generally. Goes out there and can pitch with all his pitches, and you know what you're going to get out of him every time you send him out there."
Duran didn't start pitching until he was 14 years old on the north side of his Caribbean island. He was a right fielder until he transitioned to the mound. Two years later, he received a $65,000 bonus to sign with the Arizona Diamondbacks as a 16-year-old in late 2014.
Duran's bonus might have been bigger if he didn't have elbow inflammation and a foot injury when he signed. The man who now respectfully says he's better than some of the best hitters in baseball wasn't always so confident.
Plenty of gas
He admittedly didn't realize he could be a special big leaguer until he hit 95-mph on the radar gun in the minors after recovering from his elbow and foot issues. He was still in Low Class A when the Diamondbacks traded him to the Twins in the package they sent for Eduardo Escobar on July 27, 2018.
Duran finally reached the majors on April 8, 2022. The Twins franchise had thrown only 30 fastballs in excess of 100-mph since the Statcast era began in 2015. Duran surpassed that mark quickly, leading the majors last season with 392 fastballs over 100-mph.
Moreover, his 100.8-mph average four-seam fastball velocity last season was the best in the majors. Duran also led the majors in average splitter velocity at 96.4-mph.
"I think he's one of the best relievers in the game," Baldelli said. "Everyone should watch him pitch because it's a pleasure to watch him pitch."
He was 2-4 with a 1.86 ERA and eight saves in 67 ⅔ innings over 57 games. Duran credits Carlos Correa and Sonny Gray with helping him settle into the majors. 
Duran is grateful Correa, Gray and the rest of the Twins made him feel as though he belonged from the start. Because of Correa and Gray, Duran insists that he never felt like a rookie.
"It has all been a triumph," Duran said. "Every day I pitch and every day I'm here in the majors, I take advantage of it 100 percent. I had a lot of teammates who were perhaps better than me in the minor leagues, and they didn't get opportunities. Now that I'm here I will take advantage of it 100 percent."
Beckett, a two-time World Series champion with World Series and ALCS MVP trophies, would approve.
Get the Our Esquina Email Newsletter
By submitting your email, you are agreeing to receive additional communications and exclusive content from Our Esquina. You can unsubscribe at any time.