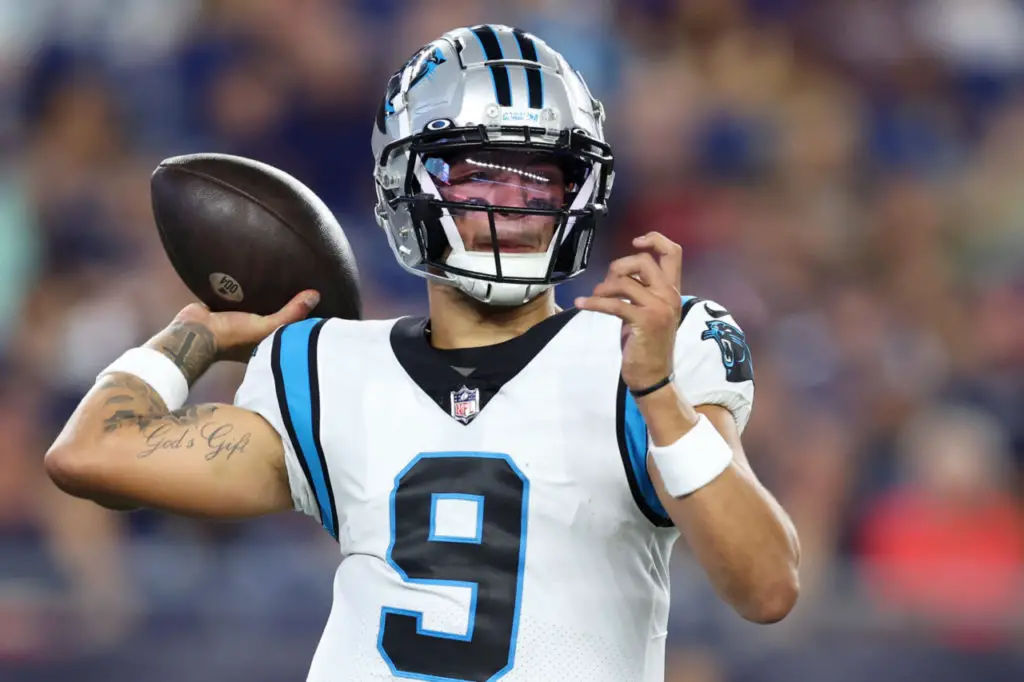 Healthy again, Matt Corral is ready to compete
Matt Corral prepared to compete for time with longtime foe Bryce Young
Adversity is no stranger for Carolina Panthers quarterback Matt Corral. From being redshirted his freshman year of college, to suffering a season-ending injury before his professional career even took off, Corral has a new perspective and high hopes for the 2023 football season.
Corral was competing against journeyman PJ Walker to be Baker Mayfield's backup last preseason. His season ended prematurely, though, in the second preseason game when he tore his Lisfranc ligament in his foot.
The 6-foot-2 quarterback is back healthy again. The Mexican American gunslinger has to battle a friendly foe to be atop of the depth chart. Carolina sent receiver DJ Moore and four picks over the next three drafts to the Bears for the first overall pick in the NFL 2023 draft.
The Panthers then drafted Bryce Young first overall. The blockbuster package made it clear that the 2021 Heisman Trophy winner is Carolina's likely starting quarterback.
Longtime competitors
Corral and Young have been at each other's heels since they were teens. Although Corral has been with the Panthers longer, he isn't rattled by the challenge.
Corral's NFL career hasn't exactly been as expected. Carolina's signal caller suffered an injury that ruined his rookie year. Now the Panthers drafted his replacement. However, Corral has kept a growth mindset. He is ready to learn and be ready whenever he gets an opportunity. 
"It was a rough year, a long one," Corral told Carolina media this week. "You have to have perspective, and it's all about controlling what you can control. Honestly, that has made me happy, getting another opportunity to be here and play for the Carolina Panthers.
"I'm in it for the long haul. And when that opportunity comes, I'll be ready."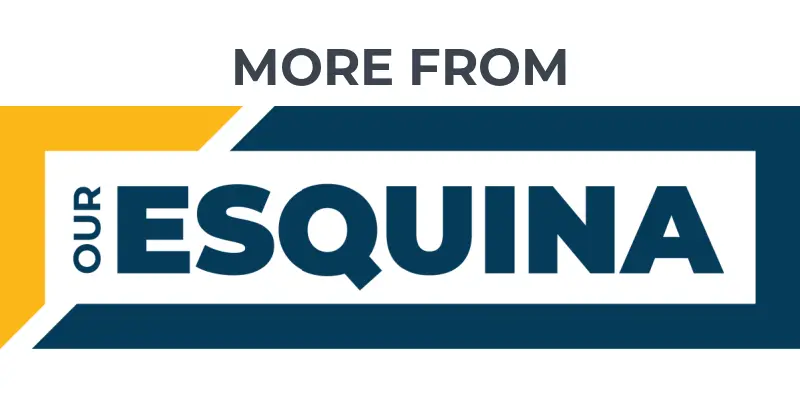 Mexico's Diana Flores lands in Pro Football Hall
Patriots pick Christian Gonzalez honors Colombia
A's rookie Jordan Diaz paints a picture of success
Although Corral was redshirted his freshman year after four games, that didn't stop the former Ole Miss starting quarterback from having a respectable collegiate career. He exceeded expectations in 2021 as one of the best quarterbacks in the SEC.
He threw for 3,349 yards and 20 touchdowns. Corral also rushed for 11 touchdowns. He moved up the Ole Miss record books, ranking third all time in rushing touchdowns in a single season. 
Ole Miss was ranked No. 7 with Corral under center. They lost to Baylor in the Sugar Bowl after Corral had to exit the game in the first quarter.
Matt Corral starred at Ole Miss
Corral's contributions on the field earned him the 2021 Conerly Trophy, which is given to the best collegiate player in Mississippi. Scouts raved about his strong arm and elusiveness. He was seventh in the Heisman voting and a finalist for the Manning and Johnny Unitas Golden Arm awards. 
Both Young and Corral have a history with each other. Growing up in California, they attended the same football camps and enrolled in rival schools.
They then played in the SEC. Now they play for the Panthers jousting for the same spot. 
"I've known Bryce since seventh grade, maybe," Corral said. "He's always been younger, but we'll be in the same spots, same area, same camps working."
Alabama played Ole Miss when Young and Corral were under center for their respective teams. Young out-dueled Corral, leading Alabama to a 42-21 victory. 
The odds might not be in Corral's favor, but his mindset has already drawn praise. Panthers head coach Frank Reich was happy with how Corral reacted after they spoke recently about the quarterback situation.
"Matt, he's got a great attitude about it," Reich said. "His perspective is what it needs to be. My only two cents that I would say would be that you got to play the long game. It's a long season. It's a long career."
The 24-year-old from Ventura, Calif., plans to keep his competitive edge fuming and continue to battle the obstacles football has put in front of him.
"It wasn't tough," Corral said of Young's addition. "My competitive nature was like, 'OK, let's go.' It's the business. And that is something that those guys make, and I got nothing to say about it. That's what they want. That's what we're going to get and that's what we're going to do. 
"I'm going to continue to do my best and continue to make this team as best as I can to my ability. Get better every day and make the people better around me."
Get the Our Esquina Email Newsletter
By submitting your email, you are agreeing to receive additional communications and exclusive content from Our Esquina. You can unsubscribe at any time.