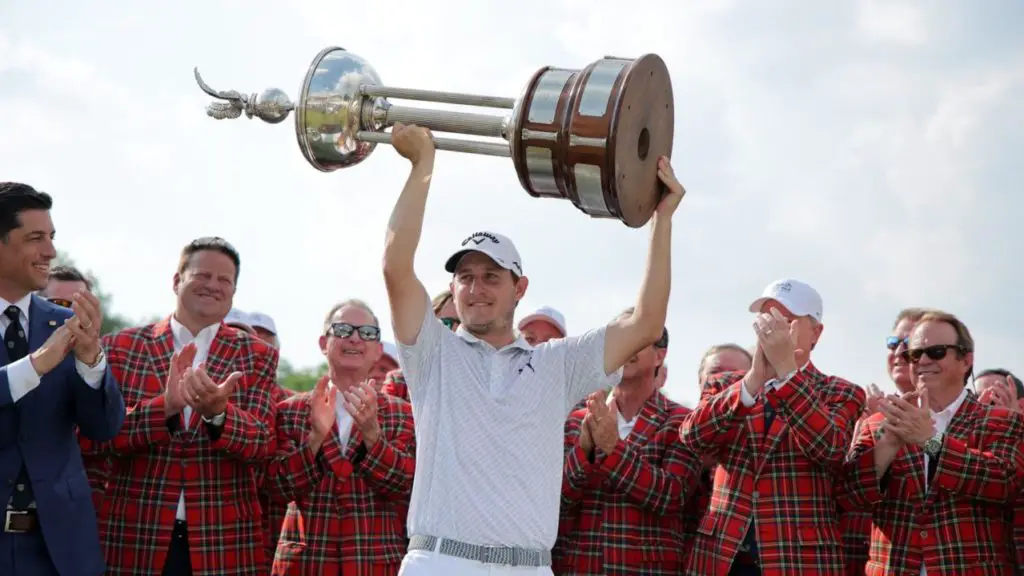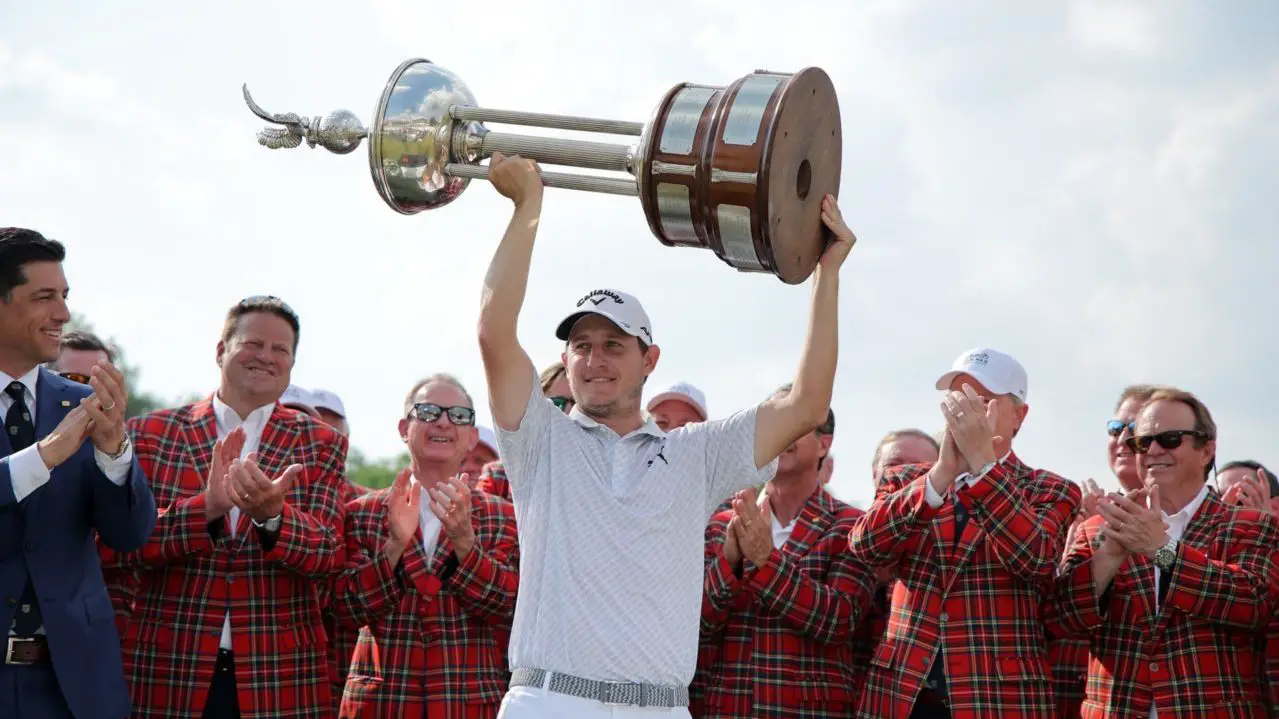 Emiliano Grillo wins Charles Schwab Challenge
Emiliano Grillo puts name next to Argentina golfing legend Roberto De Vicenzo
It had been almost eight years since Emiliano Grillo won on the PGA Tour. Waiting an extra two playoff holes almost seemed appropriate for the Argentine to claim the Charles Schwab Challenge and put his name alongside one of his country's greatest golfers at Colonial.
On the cusp of earning his second PGA victory, Grillo hit a double bogey on the 72nd hole Sunday to blow his two-stroke lead at Colonial in Fort Worth.
Grillo's double bogey dropped him into a tie for first with Adam Schenk at 8-under 272. Fortunately for Grillo, he sank a 5-foot birdie putt on the second playoff hole to win the Charles Schwab Challenge.
"Unfortunately, came up one short and didn't get it done in the playoff," Schenk said. "But Emiliano hit an amazing shot into 16. So he earned it."
Emiliano Grillo joins Argentina great at Colonial
With the victory, the native of Resistencia, Argentina, joined Roberto De Vicenzo as the second Argentine to win at Colonial. The name Emiliano Grillo is now among the names on the winner's wall at Colonial.
"It feels great," he said. "The wait was definitely worth it. It was long, but it was worth it. Happy to be champion in Colonial. I get to put my name right next to Roberto De Vicenzo, which is 40, 50 years ago. I'm excited."
Grillo had not won on the PGA Tour since he earned his first victory at the Frys.com Open in Napa, Calif., on Oct. 18, 2015. He has now finished in the top 10 five times this year.
Despite the double bogey on his last hole, Grillo appeared at ease. He even invited some two kids to join him on the first tee for some swings while he waited.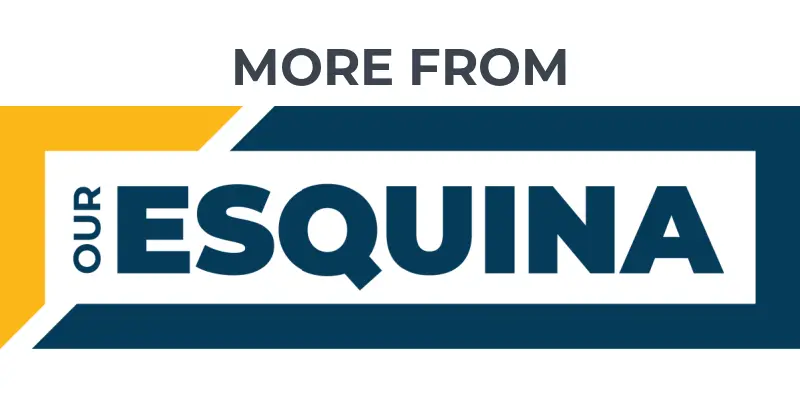 Healthy again, Matt Corral is ready to compete
Gomez: Luis Arraez may be better than Tony Gwynn
Mexico's Diana Flores lands in Pro Football Hall
Grillo, 30, took special satisfaction in winning the tournament that was won by an Argentine legend in 1957. De Vicenzo, who was born in Buenos Aires, ranks just below former Masters and U.S. Open champion Angel Cabrera as the greatest golfers from Argentina.
De Vicenzo, who earned five PGA Tour victories during his career and more than 200 tournaments internationally, became the first Argentine to win a major at the 1967 British Open. He is perhaps even more famous, though, for how he lost the 1968 Masters.
De Vicenzo signed an incorrect scorecard at Augusta that year. Instead of heading into a playoff to determine the 1968 Masters, he lost to Bob Goalby.
Remembering Roberto Vicenzo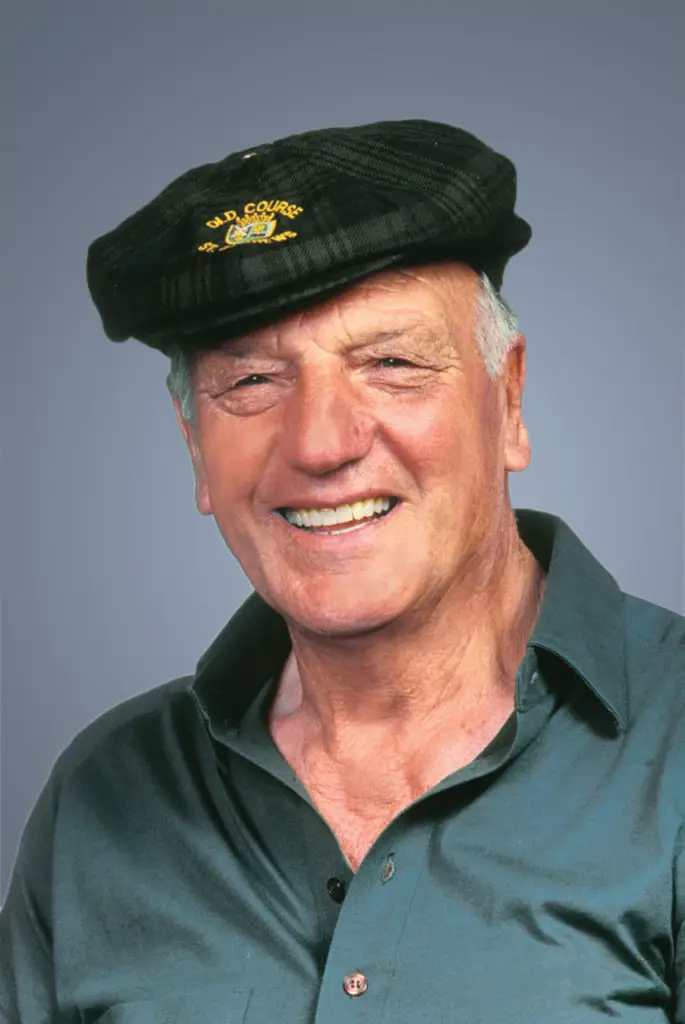 Nonetheless, De Vicenzo, who died in 2017, is one of the greatest names in Argentina's golf history.
"He was a legend," Grillo said of De Vicenzo. "He won this tournament 36 years before I was born. Obviously to me, I looked up to him. He's got an Open Championship and a tournament here in Colonial. So I wanted to put my name right next to his badly, and thankfully I got it done.
"I guess I should kind of do the same for The Open. Hopefully I can go back to The Open this year, next year, and have a chance. Just having my name right next to his is very special."
Emiliano Grillo definitely put his name next to De Vicenzo at Colonial on Sunday. It took longer than he would have wanted, but he won nonetheless.
Get the Our Esquina Email Newsletter
By submitting your email, you are agreeing to receive additional communications and exclusive content from Our Esquina. You can unsubscribe at any time.