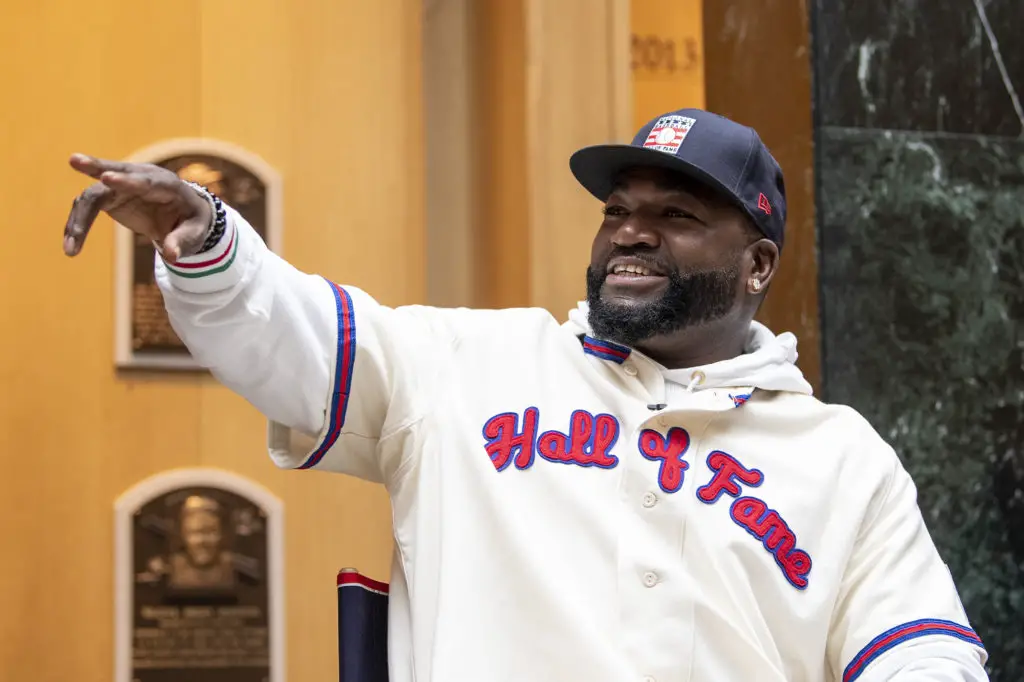 David Ortiz vows to seize Hall moment
David Ortiz completes Hall of Fame's Dominican Mount Rushmore.
In celebrating the number of Latinos selected to the 2022 MLB All-Star Game, David Ortiz seized the opportunity to brag about the future of Dominican baseball.
The 10-time All-Star and former Home Run Derby champion is proud of the proliferation of fellow Dominicans on the All-Star roster this year.
As he prepares to be inducted into the National Baseball Hall of Fame, Ortiz is also in awe of the young unsigned talent he has seen lately in his native Dominican Republic.
Thirteen Dominican players – by origin or descent –  were selected to participate in Tuesday's Midsummer Classic at Dodger Stadium. 
"I love it, man, because that tells you that good things are coming out of this country for the big league," he said.
If you think what we're seeing from Juan Soto, Vladimir Guerrero Jr., and Fernando Tatís is impressive, Big Papi bets you'll love what is coming next.
There is more coming from the island that produced Hall of Famers Juan Marichal, Pedro Martinez, Vladimir Guerrero Jr. and Ortiz.
"Down here in the Dominican, man, I'm telling you, what is coming is crazy," he said. "Like I was at this program the other day, looking at these 12-and 13 years olds training.
"And it blew my mind. I never thought that I was gonna see at 12, 13 years old, moving their feet, swing at baseballs, catching, running, (and) throwing the way I saw."
Completing the Dominican Mount Rushmore
In a little more than a week, the Boston Red Sox legend will officially become the fourth Dominican inducted into the National Baseball Hall of Fame in Cooperstown, N.Y. 
Ahead of the induction ceremony, Ortiz met with the media and reflected on his love for his country and his pride for the future of Dominicans in baseball.
He remembers how Pedro Martinez invited Juan Marichal to join him at the podium when he was inducted into the Hall in 2015.
David Ortiz will definitely have his beloved Caribbean island on his mind when he gives his speech.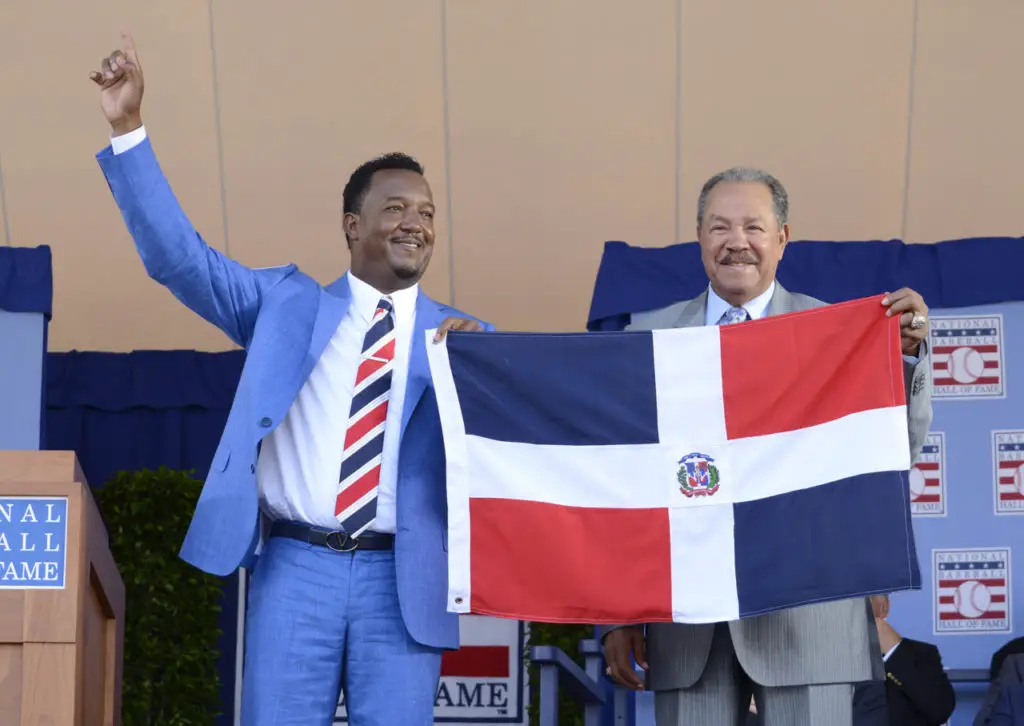 "On that podium, I'm not gonna have (enough time) to describe the many things that I can say about the Dominican Republic and the US," he said. "I'm gonna try to have determination and be short and quick and to the point about it. Whatever I say is gonna (come) from the bottom of my heart."
In doing so, Ortiz will fall in line with the persona Red Sox and MLB fans grew to adore throughout his career as a charismatic and outspoken slugger everyone came to know as "Big Papi".
David Ortiz, King Clutch
No matter the moment, the three-time World Series champion came through when needed most. 
Like in 2004, when his team was staring at a four-game sweep at the hands of the New York Yankees. It was Ortiz who kept hopes alive with consecutive game-winning hits in Games 4 and 5. This allowed the Red Sox to win that series and to break an 86-year curse – The Curse of the Bambino – by winning the World Series.
Ortiz even rose to the occasion after the Boston Marathon bombing, which killed three people and injured hundreds. The 2013 World Series MVP energized the city of Boston with a rousing speech before a sold out Fenway Park.
Ortiz credits his time with the Minnesota Twins for his ability to seize on these types of opportunities.
"The one thing I learned in Minnesota was, whenever you get the opportunity to play, don't take anything for granted," he said. "Just take advantage and keep your mouth shut and understand the veracity of the game. 
"Understand that you can be there today, but tomorrow someone can take your spot and do what you gotta do. That's exactly what I did."
A Mirror-Image in Devers
Red Sox third baseman Rafael Devers is one of 13 Dominicans selected to this year's All-Star game. He has drawn comparisons to Ortiz lately. It's not just that Devers plays for the Red Sox, but also that he is known for seizing the moment.
So far this season, Devers leads the American League with 110 hits and MLB with 200 total bases. His .383 on-base percentage marks a career-high for the Dominican native.
"When I see Devers, it's like I never left," Ortiz said. "He's fearless. This kid, at such an early age looks invincible out there."
Ortiz did leave. And five years later, he earned his place among baseball's immortals in Cooperstown as a first-ballot Hall of Famer. 
Cooperstown better get ready. There's a Dominican invasion coming. If Big Papi has taught us anything, it's going to be fun.
Get the Our Esquina Email Newsletter
By submitting your email, you are agreeing to receive additional communications and exclusive content from Our Esquina. You can unsubscribe at any time.