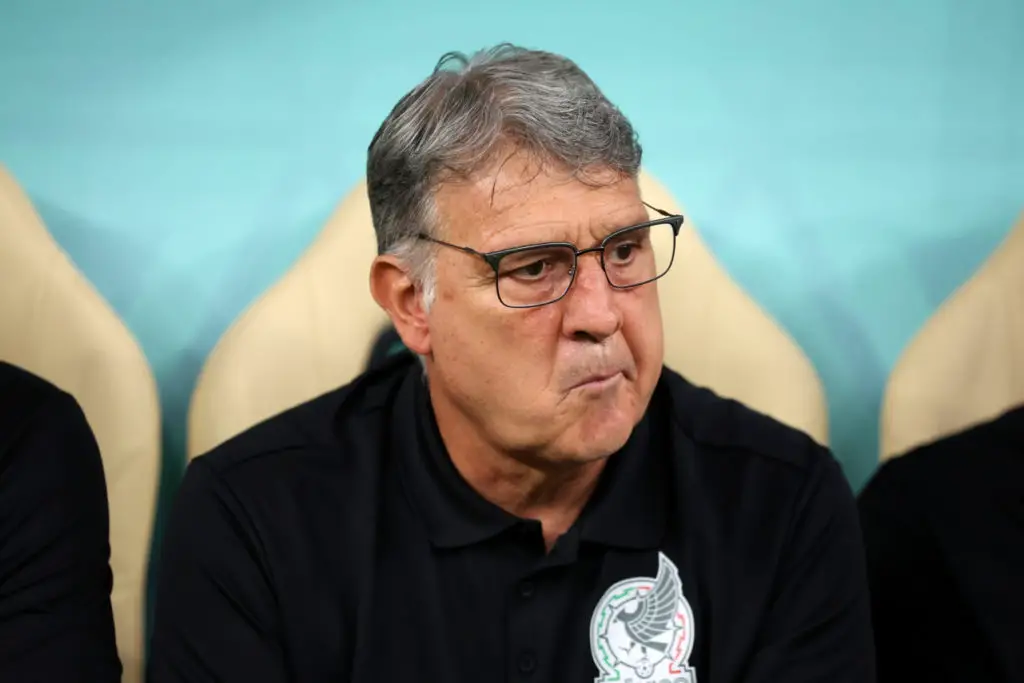 Tata Martino owns Mexico's utter failure
Mexico exits the World Cup early
Mexico national soccer team coach Gerardo "Tata" Martino finally got something right on the last day of his tenure. He accepted responsibility for El Tri's monumental failure at the 2022 World Cup.
El Tri played its best game of the 2022 FIFA World Cup on Wednesday. Unfortunately for El Tri's millions of fans, the 2-1 victory over Saudi Arabia wasn't enough to salvage a poor showing in the first two games of the group stage in Qatar.
For the first time since 1978, Mexico failed to reach the knockout stage in a World Cup it attended. El Tri was banned from the 1990 World Cup by FIFA for using an overage player in a youth tournament. 
Tata Martino acknowledges 'great failure'
"I'm responsible for this terrible disappointment and frustration that we have," Tata Martino told the media in Qatar after the 2-1 victory. "As the person in charge, it causes me a lot of sadness. I fully accept responsibility for this great failure."
If his contract hadn't expired immediately after Mexico was eliminated from the World Cup, Martino likely would have been fired. 
We say likely instead of surely because you cannot always expect the Mexican soccer federation to do what is right. Mexican Federation President Yon De Luisa should have fired Martino before the World Cup.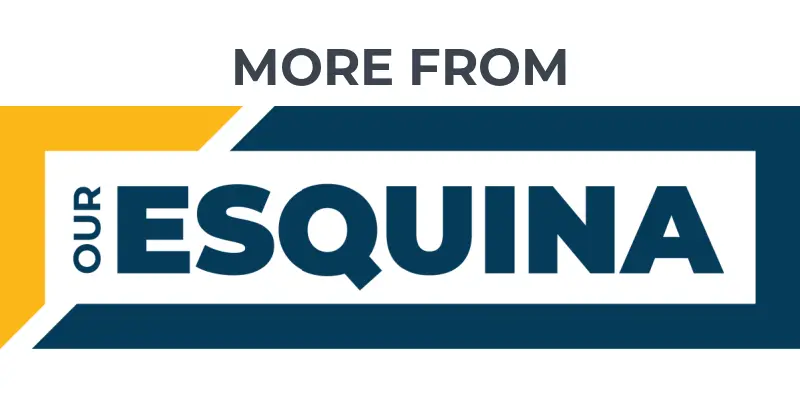 Jose Abreu is 'pumped' to join the Astros
New Mexico State QB Diego Pavia shines
Canelo explodes at Messi for perceived jab
De Luisa, a Mexico native with a master's degree from the University of Texas, also deserves blame for Mexico's soccer monumental failure. The state of Mexican soccer is abysmal.
Mexico stumbled through the final stages of World Cup qualifying with poor form. The 2022 World Cup struggles add to Mexican soccer's recent string of disappointing showings this year.
Lots of failure in Mexican soccer
This summer Mexico's men failed to qualify for the 2024 Olympics in Paris. Mexico's women's national team failed to qualify for the 2023 Women's World Cup.
In other words, Mexico's soccer problems extend beyond Martino. The team he led, however, is the most important one in the country.
Although Mexico finished second to Canada in World Cup qualifying, El Tri struggled for more than a year. Mexico is on a four-game winless streak against the United States, its biggest CONCACAF rival.
That streak includes a pair of losses in the CONCACAF Nations League and Gold Cup finals. Those two losses should have been enough for De Luisa to fire Martino.
If Martino deserves the benefit of the doubt, it's because you'll never know if he had full authority to pick the roster. It is widely believed throughout Mexico that the country's powerful television networks and Liga MX owners have a say in the World Cup roster.
There is a long history of El Tri taking undeserving players to the World Cup because of outside influences.
"Since I got [to the Federation], I have worked with complete freedom and no interference from anyone," Martino told the media in Qatar. "For that, I thank the president (De Luisa) and the sport directors."
Tata Martino snubbed deserving forwards
Martino refused to call up Mexico's all-time scoring leader Javier "Chicharito" Hernandez throughout his tenure, which began in January 2019. Hernandez surely could have helped a team that failed to score a goal in the 2022 World Cup until the third game of the group stage.
Martino also cut dynamic youngsters Santiago Gimenez and Diego Lainez while picking veterans Rogelio Funes Mori and Raul Jiménez. Funes Mori and Jimenez gave Mexico's offense nothing at the World Cup.
Hernandez has made himself available to the Mexican national team. He has clearly been blackballed by the federation, though. There are rumors of off-the-field transgressions, but no Mexican national team official would verify the claims publicly.
Mexico could have used Gimenez or Lainez's creativity against Poland during the first match, which ended in a scoreless draw. That opening-game failure proved costly because Poland advanced on goal differential over Mexico.
The 2-0 loss against Argentina also was maddening because Martino clearly played for a tie. There's no denying that Argentina's national team is better than Mexico, but Tartino's defensive lineup gave El Tri no chance for an upset.
Mexico played with urgency and creative flair against Saudi Arabia. It was a style and desperation El Tri hasn't shown since before the COVID pandemic. It proved to be a little too late. For that, Martino is right to accept the blame for Mexico's monumental failure at the 2022 World Cup.
Get the Our Esquina Email Newsletter
By submitting your email, you are agreeing to receive additional communications and exclusive content from Our Esquina. You can unsubscribe at any time.