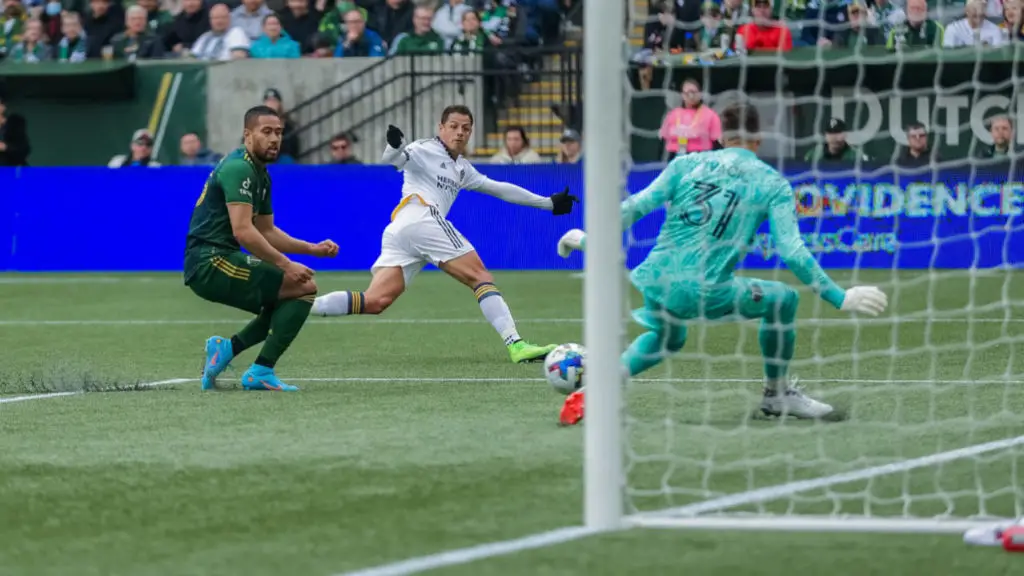 Chicharito scores brace, reminds Mexico he's ready
LA Galaxy star Chicharito deserves World Cup consideration
Chicharito is ready for Qatar. Well, it might be a stretch to say he's ready for the 2022 World Cup at this point. But the former Manchester United striker deserves consideration before the Cup kicks off in November. 
Five days after Mexico qualified for the 2022 World Cup, Javier "Chicharito" Hernandez reminded El Tri fans that he still has a lot to give. 
Chicharito scored two goals to help the LA Galaxy beat the Portland Timbers 4-1 Sunday. When was the last time a Mexican national team forward scored two goals?
Mexican national team coach Gerardo "Tata" Martino ignored Chicharito during World Cup qualifying. El Tri scored two or more goals in only three of the 14 CONCACAF octagonal round qualifiers. Those games with two or more goals were against lowly Honduras, Jamaica and El Salvador.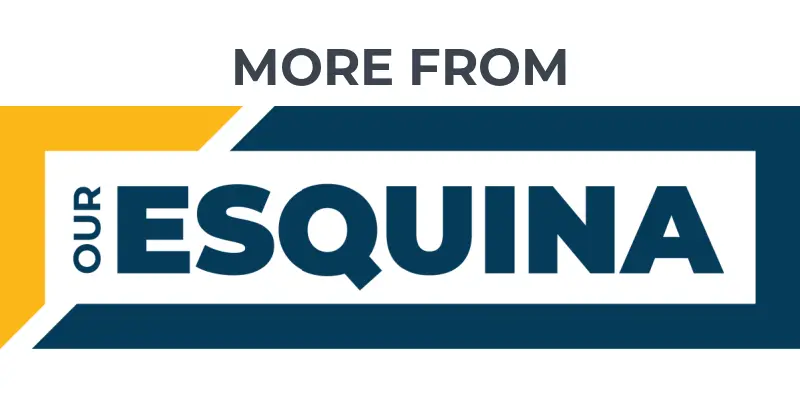 In Tata's defense, Chicharito was dealing with a few knocks leading up to some of the qualifiers. He is fit and ready now, and the results speak loudly.
Fortunately for Hernandez, Tata recently told a Mexican television station that Chicharito is under consideration.

Hernandez earned the MLS Player of the Week Award on Monday.
Chicharito playing at 'high level'
"He's obviously playing at a high level and he's capable of scoring goals," LA Galaxy coach Greg Vanney said of Chicharito. "Who Tata chooses to bring into the national team and why and why not is his own decision. But we appreciate the work that Javi has been putting in for us and the goals that he has been scoring.
"And we want to keep him in that frame of mind and keep him sharp. And so, the more chances we create and the more times we get into these good spots, his running is just so good that he makes sometimes finishing look easy. But it's really the work that he does prior to the actual finish that's just amazing stuff."
Chicharito gave the Galaxy a 1-0 lead in the ninth minute at Providence Park. He capped the scoring 50 minutes later to give Los Angeles a 4-1 lead.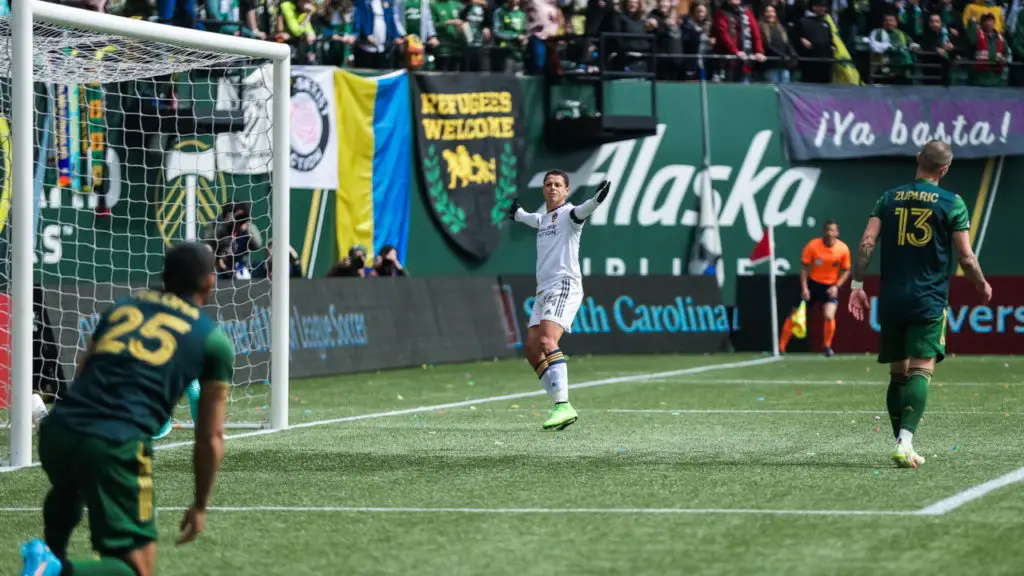 Chicharito has scored four goals in five games for the Galaxy (3-0-2) this season. The Galaxy are third in the MLS Western Conference table. The Chivas de Guadalajara product is in a six-way tie for second in the MLS goal scoring list.
Since Oct. 23, Chicharito has scored eight goals in eight regular-season matches.
LAFC's Carlos Vela, another former El Tri star, also has four goals for the Western Conference leaders this season.
Vela has declined opportunities to play for El Tri multiple times over the last decade, so he's no longer under consideration. Chicharito, however, has publicly reiterated multiple times his desire to represent El Tri again.
Trying to prove himself
If there was any doubt, he acknowledged Sunday that he's still trying to prove himself worthy of a call up. 
"On that topic, like I have said in the last couple of years, the answer will always be the same," Hernandez said in Spanish. "I am doing the best I can. I am trying the best I can to be considered, like my dad and my grandfather taught me.
"And that's it. There's not going to be a different answer from what is on my mind and in my heart, which is that I will continue to try to do the best I can and give it my all."
Chicharito is at least ready to be considered for the Mexican national team. He deserves another call up to camp to compete with the rest of the forwards at Tata's disposal. 
Get the Our Esquina Email Newsletter
By submitting your email, you are agreeing to receive additional communications and exclusive content from Our Esquina. You can unsubscribe at any time.