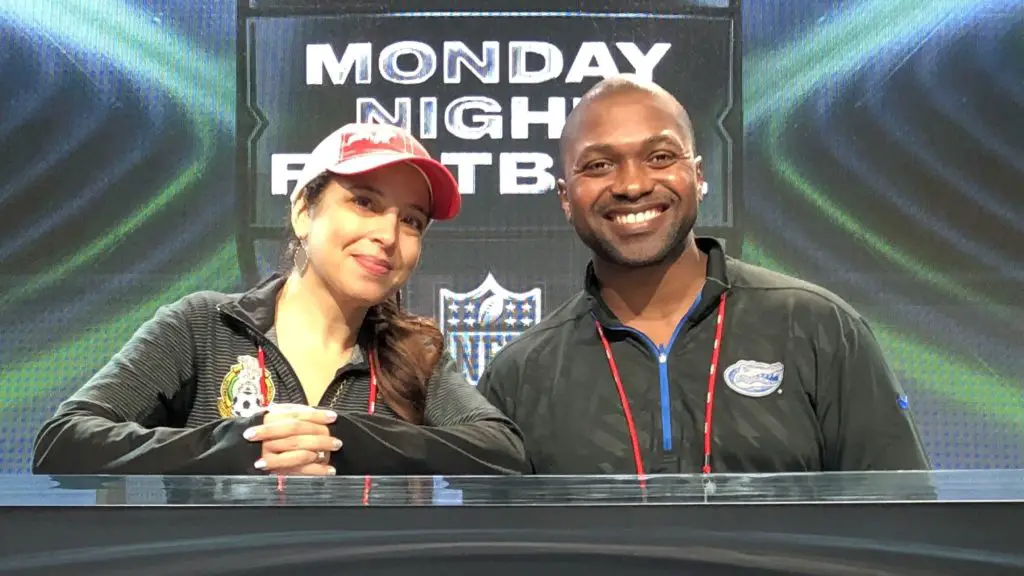 Little Village pioneer Sara Toussaint invests in NWSL's NC Courage
From Chicago's Little Village to NWSL ownership, marketing exec Sara Toussaint blazes trail
Sara Toussaint is seemingly everywhere. When she's not investing her free time and energy on the board of Play Like a Girl, she's mentoring members of the new Latinx in Sports group or serving on her alma mater's alumni group's board of governors.
Those are only a few of Toussaint's outside projects. She also has a prominent full-time job at Wells Fargo, where she serves as vice president of brand management and sponsorships. In that role she works with the Mexican national soccer team, Major League Soccer and other sports organizations.
As her devotion to the Play Like a Girl initiative shows, Toussaint cares dearly about girls and women's sports. So naturally she was intrigued a few months ago when she read that North Carolina Courage owner Steve Malik was open to adding outside investors for his National Women's Soccer League team. 
Toussaint, who spent five years working at Major League Soccer, had already expressed interest in investing in the Chicago Red Stars of the NWSL. The Little Village native never heard back from her hometown's NWSL franchise. 
She also expressed interest in investing in Angel City Football Club, the NWSL expansion team that will debut in Los Angeles next year. That ownership group was already set, though, by the time she inquired.
Sara Toussaint's persistence pays off
Toussaint wouldn't be so successful if she weren't persistent, though. She got her opening soon after the NC Courage's sponsorship director Santiago Lucio called to pitch her for a sponsorship deal in late January.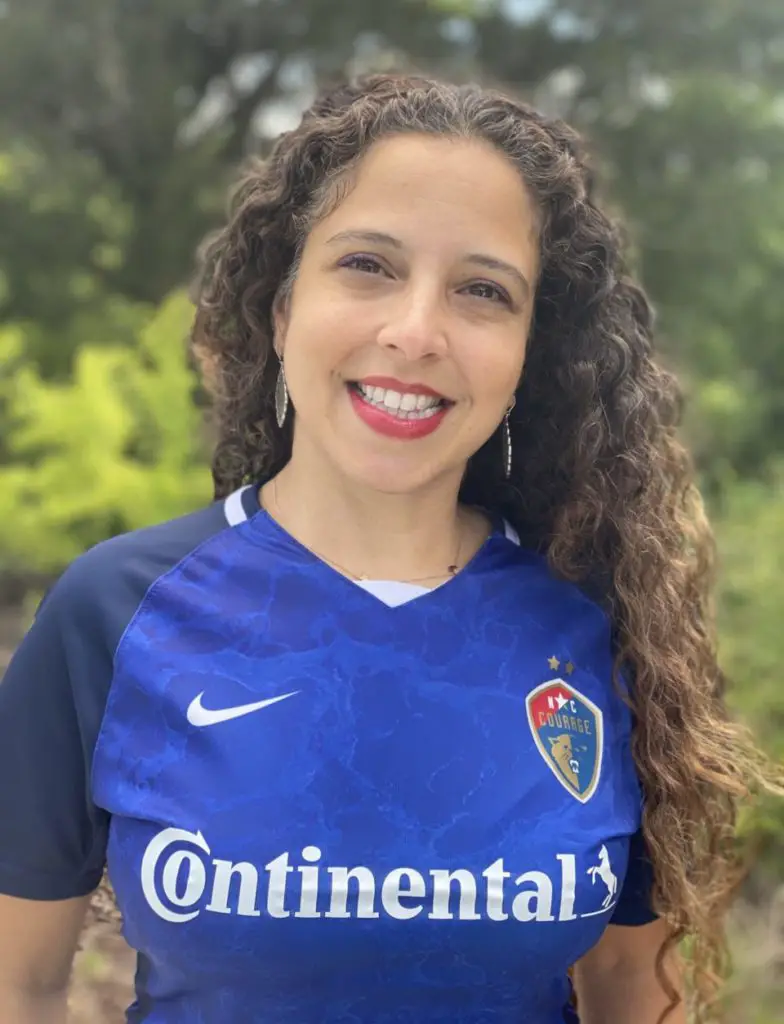 A few days later, she read that Malik was open to adding investors. She then called Lucio back to express her interest. He promised to relay her message to Malik and Courage executive VP Pete Sciandra.
"I have to give (Lucio) a shout out," she says, "because I think the fact that he was Latino, he took me seriously and passed me on to Pete and Steve."
Sciandra called Toussaint not long after she expressed interest. They spent 90 minutes on their first call discussing soccer, her experience and where she envisioned the league's future.
Toussaint, 42, logged onto her Twitter feed the next morning and was stunned to see that tennis phenom Naomi Osaka had invested in the Courage.
"I look at Twitter and I'm thinking, 'That's it. It's over for me. If they're looking for a Naomi Osaka-type of investor, I'm not it,'" she said. 
Fortunately for Toussaint, there was room at the table for her and her husband James on Malik's ownership group.
James Toussaint sees NWSL value
Equally important, James Toussaint was open to the opportunity. They have been together for 24 years and married for 15.
They met when she was 18 on her first day at the University of Chicago. They first set eyes on each other when she checked IDs at the school gym. She was smitten almost immediately. It took him a bit longer, she says with a laugh.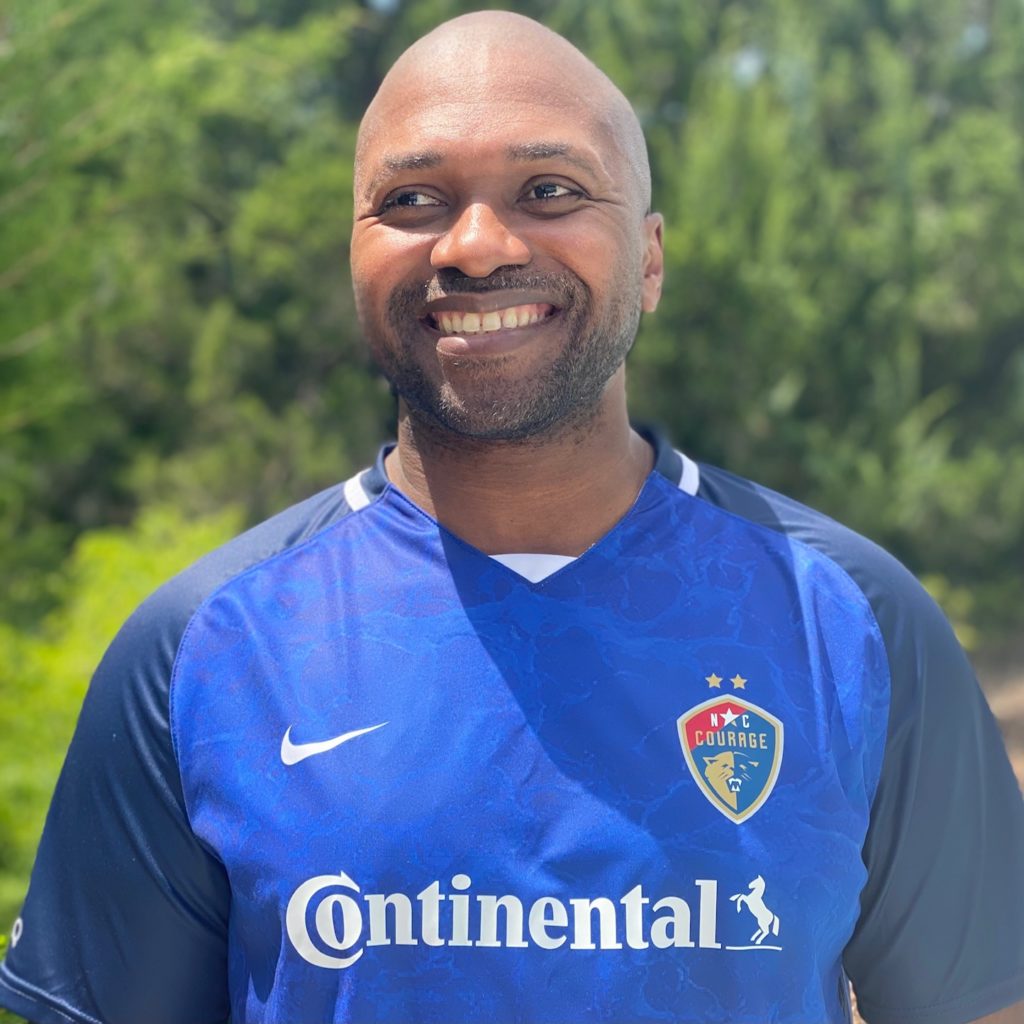 James Toussaint, an investment banker before he became an orthopedic surgeon, knows finances. Sara says it was not difficult to persuade the former college wrestler to invest in the NC Courage. 
"Not hard at all," she says. "We had talked about where MLS was and where it is today. If we were in the financial position then we'd have a 30x return."
Sara has spent most of her adult life working in and around the sports world. She still has plenty of friends in the baseball world from her two years as a Labor Relations coordinator at Major League Baseball from 2004-2006. From there, she moved to the Boston Breakers Lacrosse for the next three years as director of business development.
Then she worked with MLS as an account executive in partnership marketing. She sees NWSL trending in a positive direction with the potential to grow as well as MLS has over the last 25 years. James Toussaint, an immigrant from Haiti, agrees. 
Her confidence was also buoyed last October when she heard Reddit co-founder Alexis Ohanian, Serena Williams' husband, discuss his reasoning for investing in Angel City.
No hesitation
"When Sara told me she had an opportunity for us to invest in the North Carolina Courage, I didn't hesitate to say yes," James Toussaint said. "NWSL is on a rapid growth trajectory. We knew after living in North Carolina that it's a hot market for soccer, and Raleigh is attracting new residents every day.
"Women-focused organizations tend to perform very well, but are underinvested and undervalued. As someone with a finance background, investing in women's sports is a smart move."
Sara would have loved to invest in her hometown Red Stars. That would have made for a tremendous feel-good story, considering her roots. 
Toussaint exemplifies the best of Chicago's diversity. She's the daughter of a Puerto Rican mother and a Palestinian father. She was raised in Chicago's historic Mexican enclave of La Villita, the Little Village. 
Her Spanish accent is more Mexican than Puerto Rican, it seems. The heart is global, though.
Toussaint is a strong women's sports advocate who has devoted much of the last decade of her career building sponsorships with sports entities dear to Latinos.
Moreover, she has also mentored countless women and people of color. She's a respected mentor in the sports industry. Now she has added another impressive title on her resume – Latina sports owner.
Building a legacy
She thinks about the message this investment sends to other Latinos in the Little Village, Puerto Rico and throughout the U.S. Sar appreciates that an opportunity like this is not available often.
"As you accrue education, experience and you see what's available to the dominant culture in the U.S.," she says, "it is remarkable that we have this opportunity that was maybe not presented to us but appeared. I reached out to this team that coincidentally is owned by an immigrant.
"They get the hard work. They get the building a legacy. I really admire pioneers in whatever areas, but especially those who are Black, Latino or Indigenous because it paves the way for others to see what's possible for them as well."
Get the Our Esquina Email Newsletter
By submitting your email, you are agreeing to receive additional communications and exclusive content from Our Esquina. You can unsubscribe at any time.