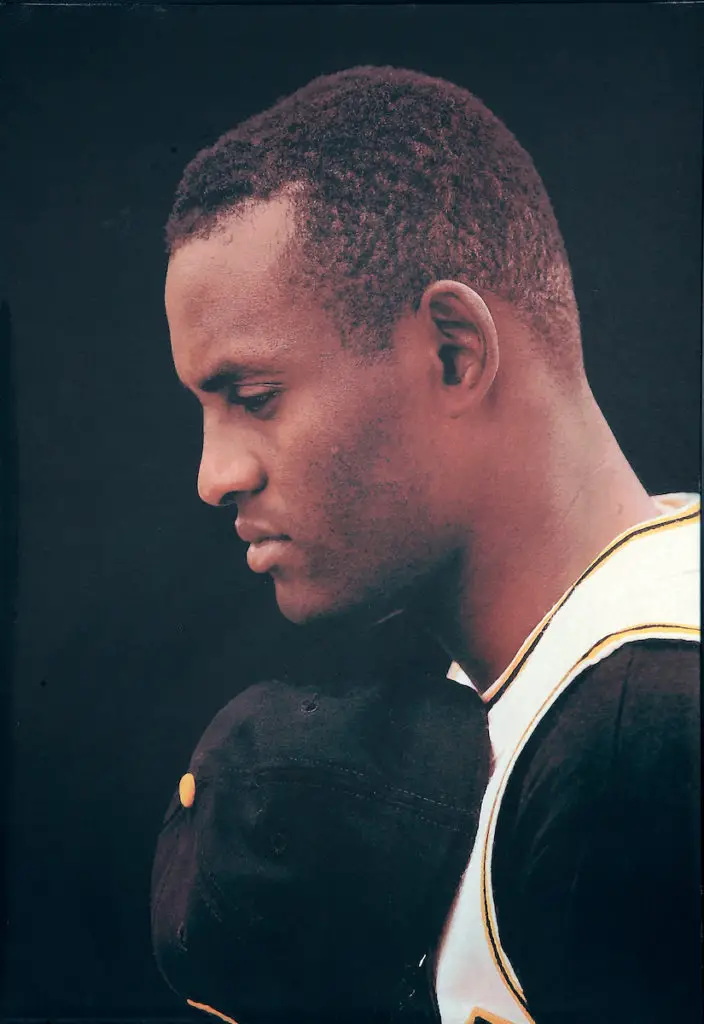 Roberto Clemente Jr. recalls dad's final day
As the 50th anniversary of Roberto Clemente's death nears, his son remembers the Great One's lessons
Roberto Clemente Jr. was only seven years old on that fateful New Year's Eve 50 years ago. Yet he remembers the day his father died in a plane crash in Puerto Rico as vividly as if it were yesterday. 
It was still pitch black at his parents' home in Carolina, Puerto Rico, when Roberto Jr. woke up on Dec. 31, 1972. He looked for his parents in their bedroom. They weren't there, so he headed out and found them out in the dining room chatting. 
At that point, Roberto Jr. had no idea that his father planned to board a cargo plane with relief supplies for earthquake victims in Nicaragua. Those plans had been made overnight because the Pittsburgh Pirates' star wanted to make sure the supplies reached the victims.
Roberto Clemente Jr. had a premonition
"Papi, do not get on that plane because that plane will crash," Roberto Jr. told his father that morning in Spanish. (Papi, no te montes ese avión porque ese avión se va a caer.)  
"I said it three times," Roberto Jr. says. "I had no information, no idea he was flying. It was a message for him to not get on the plane. My grandfather had the same type of feeling, something about that flight. I told him and then I went crying inside."
Roberto Clemente followed the oldest of his three sons and gave him a hug. He looked him in the eyes and said in Spanish, "Don't worry. I'll see you when I return."
The Great One never returned. Roberto Clemente died at 38 years old when the cargo plane exploded soon after it departed that night. It crashed into the ocean off the coast of San Juan. Clemente's body was never recovered.
'A legend was born'
"That same day a legend was born," Roberto Jr. says.
Roberto Jr., who lives in Pittsburgh, planned to be in Puerto Rico this week to commemorate the 50th anniversary of his father's death. His initial flight and subsequent flights were canceled because of the recent winter freeze that has hit the country. 
He even considered driving to Florida to catch a flight to Puerto Rico from there. Ultimately, he was unable to secure a flight. Clemente Jr. will commemorate the 50th anniversary of his father's death at the Roberto Clemente Museum in Pittsburgh.
"It is amazing that his name, his legacy is stronger today than it was 10-15 years ago," Clemente Jr. says. "Every year it has continued to grow. It doesn't matter what's happening in society. That story always encapsulates what we should all be doing, which is helping each other."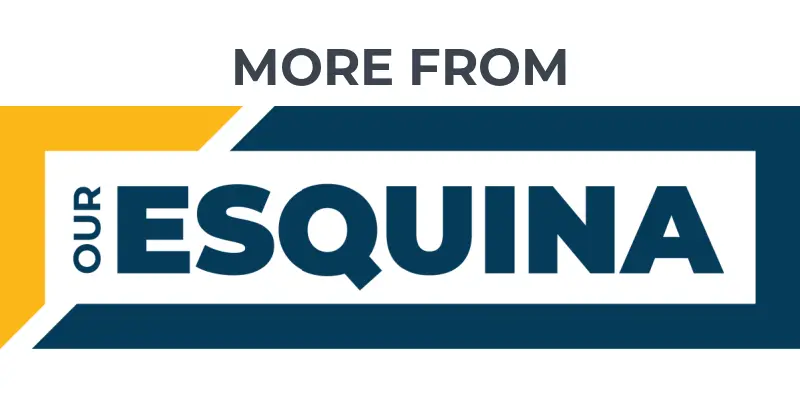 Roberto Clemente Legacy of Giving Thrives In All Sports
2022, the Year of the Latino Pitcher
Indiana's Anthony Leal stuns sister on Christmas
He plans to lay a wreath at the base of the Roberto Clemente statue outside PNC Park on Saturday afternoon. Then, he and former Pirates stars Steve Glass and Manny Sanguillen will have a discussion about Clemente's legacy from 5 to 8 p.m. EST at the Clemente Museum.
Roberto Clemente, a name 'synonymous with goodwill.'
"I've been really thinking about it as we get closer to the date, and I know that his name is a unifying name," Roberto Jr. says. "It crosses the board, crosses lines. It's synonymous with goodwill. 
"It's so wonderful and a great feeling when I have the opportunity to open doors for organizations that don't have a voice or a platform. Being able to help in any way it's an extension of his work and my mom's work. She's the one who did a great job keeping his legacy alive."
Vera Clemente died on Nov. 16, 2019, at 79 years old. She and Roberto Clemente Sr. had been married for only eight years before she was widowed.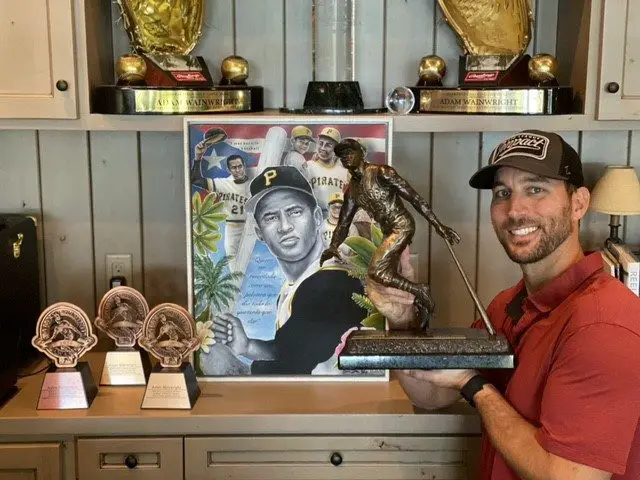 Vera helped nurture Roberto Clemente's legacy and commitment to helping others. She was a regular presence at the World Series after Major League Baseball renamed their top off-the-field award in honor of Roberto Clemente.
Vera Clemente also was a regular presence in Cooperstown, N.Y. each summer for the National Baseball Hall of Fame induction weekend. Clemente became the first native of Latin America inducted in the Hall of Fame in 1973. He was elected in a special election after his death.
Vera Clemente carried the Great One's legacy
"She was a wonderful, wonderful goodwill ambassador to all of us," Roberto Jr. says. "It's truly amazing the reaction of people when they meet us, the tears that flow with the emotion that they feel. It's actually a very organic feeling of that story and that connection to him."
Roberto Clemente's legacy extends far beyond Puerto Rico and Pittsburgh. It goes beyond the United States and Latin America. Big leaguers cherish the Roberto Clemente Award. Hall of Famer Craig Biggio, a member of the 3,000-hit club, showcases his Clemente Award prominently at his home. 
Roberto Clemente, the first of 7 Latinos in 3,000-hit club
Retire No. 21 for Roberto Clemente
Martin Luther King Jr. and Roberto Clemente had deep bond
"This is a tremendous honor and a very special award," Justin Turner said after receiving the 2022 Clemente Award. "I think when you think about baseball and the history and all the great accolades that can be achieved on the field, this is one that stands out above all of 'em, for me."
Roberto Clemente Jr. is 57 now. He has three daughters, five grandchildren and two young sons. He likes to say that he has back to Square 1 with his new wife and four-year-old son Roberto Clemente III and a 16-month old son. 
Roberto Clemente III, who is affectionately called "RCIII," is already showcasing special athletic abilities, the proud dad says. Junior is excited about doing T-Ball for the first time as a father. 
He has many lessons to give and stories to tell his grandchildren and young sons. The boys will surely ask about New Year's Eve 1972.  
'Mayhem all around'
Roberto Jr. was in his aunt's bedroom at his grandmother's home late on Dec. 31, 1972, when he heard the phone ring. Vera Clemente was not feeling well, so they had to wake her.
"All I know is I heard a scream when I was in my aunt's room," Roberto Jr. says. "She heard the scream and she hugged me. I already knew. That was confirmation something was wrong.
"My mom grabbed her purse. My uncle drove her out, and I didn't see her for three days. That was confirmation. It was mayhem all around the house. It was surreal."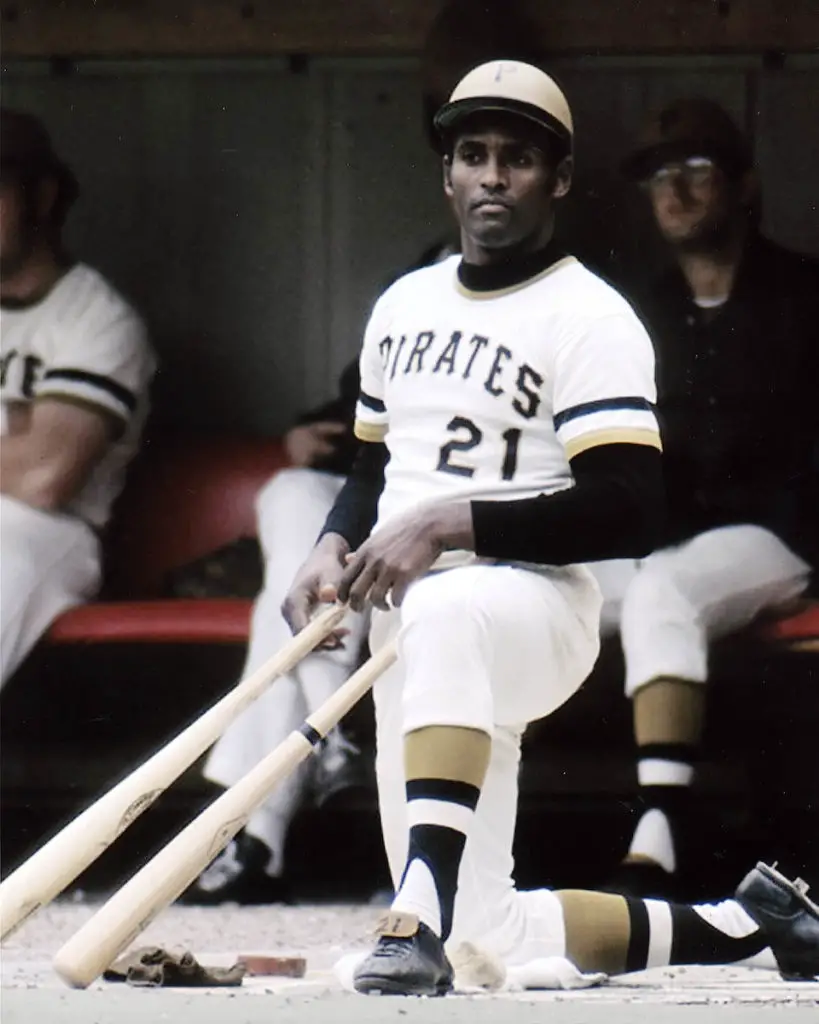 Fifty years later, Roberto Clemente's legacy is larger than ever. Roberto Jr. doesn't hesitate when asked what would be the best way to honor his father. 
"I think that we have to be intentional and police our ways and how we treat those around us," Roberto Jr. says. "Try to find a happy medium with grievances that we may have.
"He always said, 'I don't know how long I'll be here' when he was asked about the 3,000th hit. He was  a man of God, and God only knows how long you're going to be here."
Get the Our Esquina Email Newsletter
By submitting your email, you are agreeing to receive additional communications and exclusive content from Our Esquina. You can unsubscribe at any time.