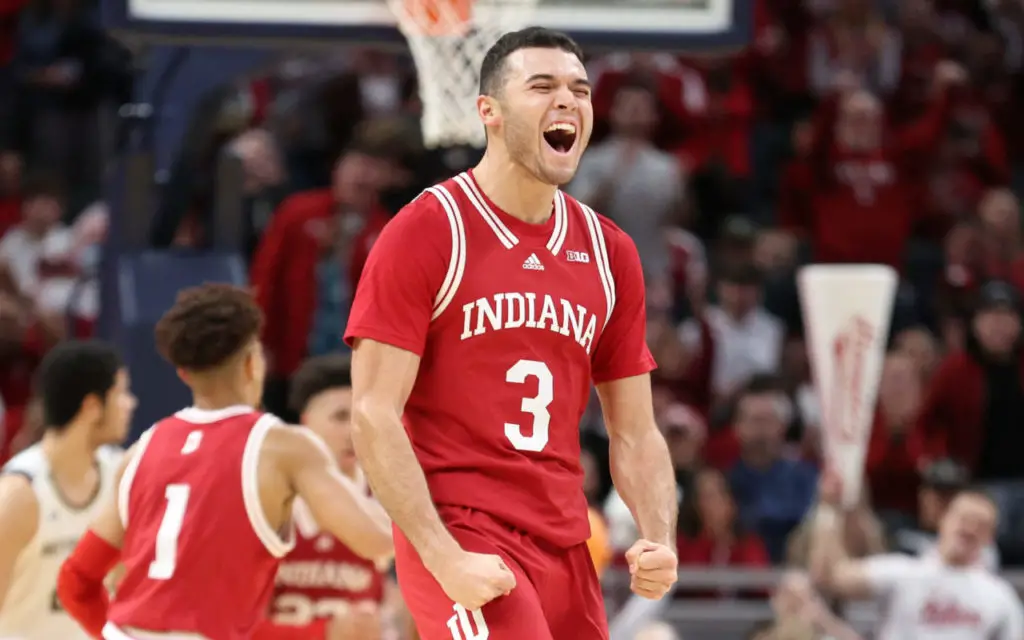 Indiana's Anthony Leal stuns sister on Christmas
Anthony Leal pays off sister's student loans
Anthony Leal was named Mr. Basketball in Indiana as a senior in high school. This Christmas he earned a more impressive award: Brother of the Year.
The Indiana University guard surprised his older sister Lauren with a gift of a lifetime. Via a Christmas letter, Anthony Leal informed Lauren that he paid off her student loans.
The younger Leal credited funds from Name, Image and Likeness deals for helping him pay off Lauren's student loans.
"Some folks have negative opinions about NIL," the redshirt sophomore tweeted. "But without it, things like this wouldn't be possible."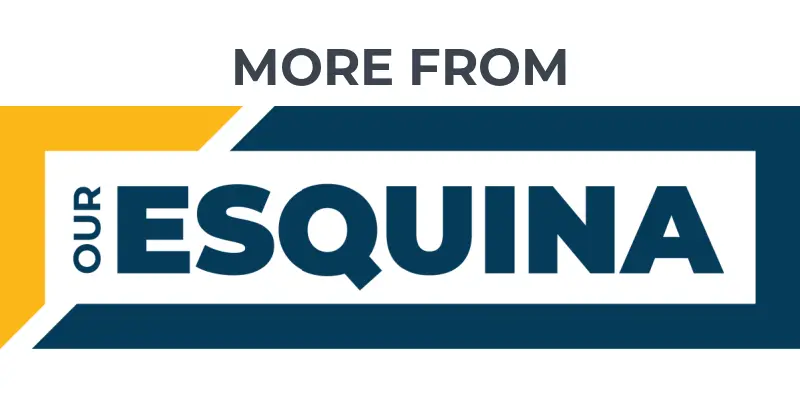 Class of 2023 loaded with Latino football recruits
Marcos Jaquez blazes own trail in athletic family
Beloved Aggie business leader Lupe Fraga dies
Lauren Leal was left speechless for a few seconds.
'So stunned'
"Never in my life have I felt this level of shock," she tweeted later. "I was so stunned and absolutely speechless before my tears flowed. Saying 'thank you' will genuinely never be enough! Merry Christmas."
Lauren Leal added a cross emoji to the end of her tweet. She played basketball at Depauw University in Greencastle, Ind.
Anthony and Lauren are the children of Martin and Sherry Leal of Bloomington, Ind. The 6-foot-5, 200-pound Anthony Leal is in his third season at Indiana.
He was an Academic All-Big Ten selection as a redshirt freshman last season. Anthony Leal knows a thing or two about business. He was automatically admitted to Indiana's prestigious Kelley School of Business coming out of high school.
On National Siblings Day in 2019, Lauren posted a video of both siblings draining jumpers.
Basketball is dear to both siblings. But it's clear that their bond extends far beyond the court. 
"You're a spark of goodness that brightens the world," Anthony wrote to his sister. "You radiate kindness and bring happiness to so many people, especially me."
'Zero' Anthony Leal says
As Lauren read that last sentence, she looked over to her brother as if fighting off tears.
"You're so nice," she said. 
Then she kept reading.
"Hey, sis, I wanted to let you know how much I look up to you and admire who you are," she read. "Your soul is beautiful and you are the best role model ever. There is no doubt that I have made it to where I am today because of you. Someone like you deserves no burdens or restrictions in life. 
"And I feel like the best way to help you with that is by. …"
Then Lauren looked at her brother in disbelief. "I don't know how much that is," she told him.
"I do," he said nonchalantly. "Zero."
Indiana's Mr. Basketball in 2020 is definitely in the running for 2022 Brother of the Year. 
Get the Our Esquina Email Newsletter
By submitting your email, you are agreeing to receive additional communications and exclusive content from Our Esquina. You can unsubscribe at any time.