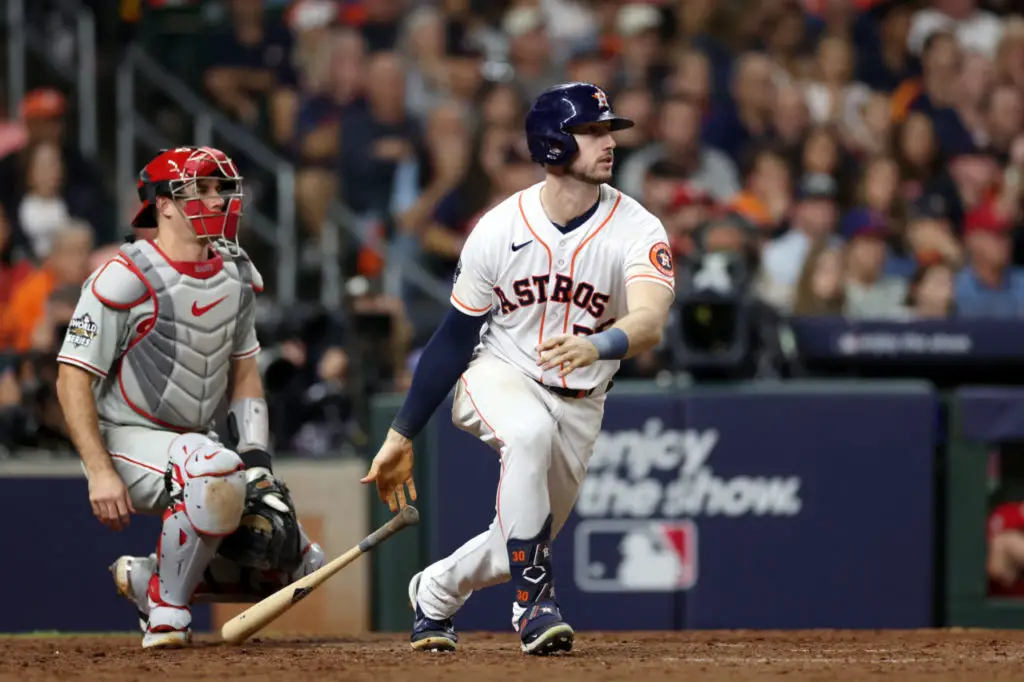 Phillies overcome Kyle Tucker power display
Astros waste Kyle Tucker's two home runs, four RBIs
HOUSTON – Kyle Tucker took a slight step forward and slammed his bat after striking out in the 10th inning Friday night at Minute Maid Park. His otherwise brilliant night gave him little comfort after he failed to save his teammates from defeat in Game 1 of the World Series.
Tucker became the first player in Astros history to hit multiple home runs in a World Series game. He was responsible for four of the Houston Astros' five runs, but that offered him little comfort after the Phillies overcame an early 5-0 deficit before eventually winning 6-5 in the 10th inning. 
"I'd rather have not done that and won the game," he said. "But that's not how it worked out."
Historic night for Kyle Tucker
Tucker went 3-for-5 with a solo home run and a three-run homer, increasing his career home run total to eight. He is now tied with Carlos Beltrán and first baseman Yuli Gurriel for fifth place on the Astros' postseason home run list.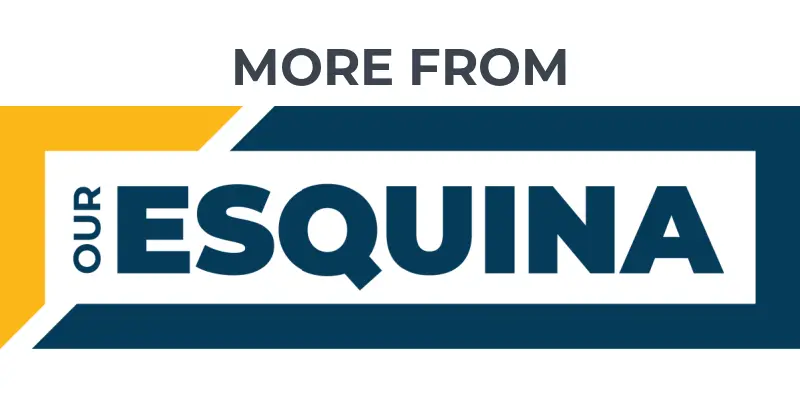 J.T. Realmuto sparks Phillies Game 1 comeback
Framber Valdez recalls last World Series failures
Houston Astros Do it for Dusty Baker
Marco Regalado plays sweet tune at Rice
Despite Tucker's stellar showing in the Fall Classic opener, Tucker was understandably disappointed with the overall result.
"So, we just got to shift our focus into tomorrow's game and try and win that and go from there. We can't let this get to us and affect tomorrow's game." 
Considering Tucker had a significant impact on Game 1 at the plate. He also was mere inches away from making a game-saving catch. J.T. Realmuto's home run in the 10th inning went right over Tucker's outstretched glove. 
Near catch
"I knew it would be hard," Tucker said. "I didn't know how close I was to it. He [Realmuto] did a good job, you know, going the other way and barreling it. I wish I could jump a little higher, but it is what it is." 
The Astros hope for more performances like Tucker's in Game 2. They'll also need to make the necessary adjustments in hopes of tying the best-of-seven Series before traveling to Philadelphia.
after Saturday's matchup. 
"It's the playoffs," Kyle Tucker said. "Putting up runs is pretty hard, especially against good pitchers. So, anytime you can get on base or get a homer, driving in a run is huge. So, we're just going to try and do more of that tomorrow."
Get the Our Esquina Email Newsletter
By submitting your email, you are agreeing to receive additional communications and exclusive content from Our Esquina. You can unsubscribe at any time.