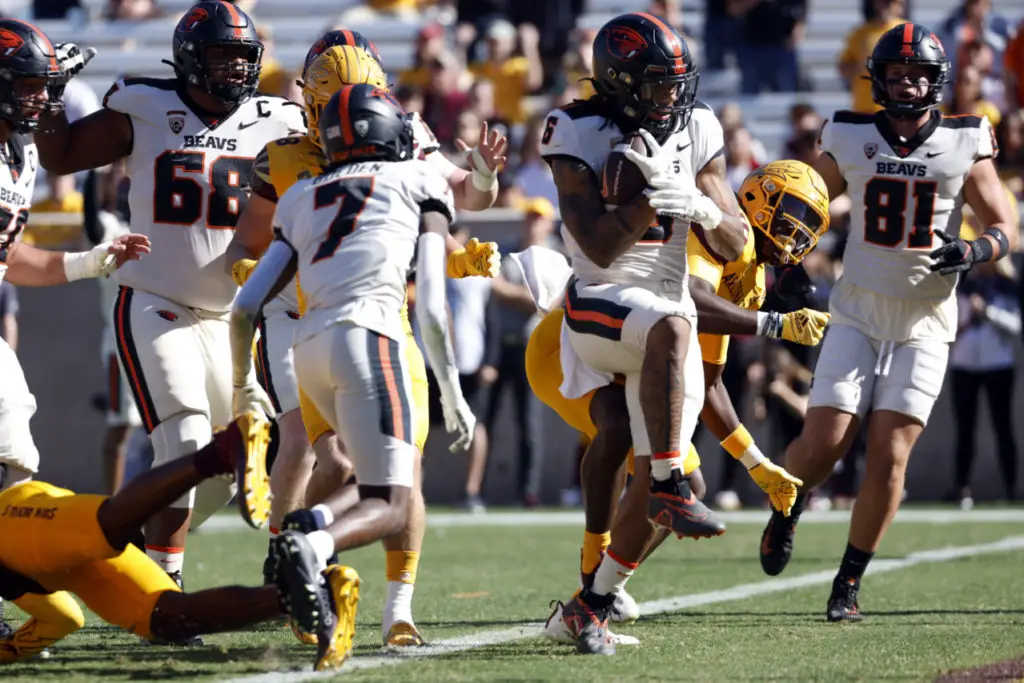 Oregon State's Damien Martinez dominates again
Martinez highlights Our Esquina's weekly recap of Latinos in college football
For the third time this season, Oregon State running back Damien Martinez is Our Esquina's Latino College Football Player of the Week. The 6-foot speedster from Lewisville, Texas, is proving to be one of the best freshmen in America.
Damien Martinez had another dominant game in his freshman campaign. He rushed for 138 yards on 22 carries in the Beavers' domination of the Arizona State Sun Devils 31-7.
Martinez has now eclipsed the 100-yard rushing mark for five consecutive weeks. Since rushing for 111 yards against Washington State on Oct. 15, Martinez has not rushed for fewer than 105 yards against Pac 12 competition.
He had a career-high 178 rushing yards and three touchdowns against Colorado to earn his first Latino Player of the Week honors. Martinez added 107 yards against the University of Washington on Nov. 4. Then he had 105 yards against Cal on Nov. 11 for his second Latino Player of the Week Award.
With his two touchdowns Saturday on 22 carries, Damien Martinez has seven touchdowns this season. He has collected six of those touchdowns against conference competition. Ole Miss running back Quinshon Judkins is the only freshman running back in America who has put together a stronger season than Martinez this year.
Reynaldo Flores leads UTEP
Reynaldo Flores made the best of UTEP's senior night. The running back/wide receiver had 13 carries for 128 yards and two rushing touchdowns.
Flores, an El Paso native, also caught two passes for 21 yards in the Miners' 40-6 win over Florida International University. UTEP heads into its final game against No. 25 UTSA needing a win to become bowl eligible.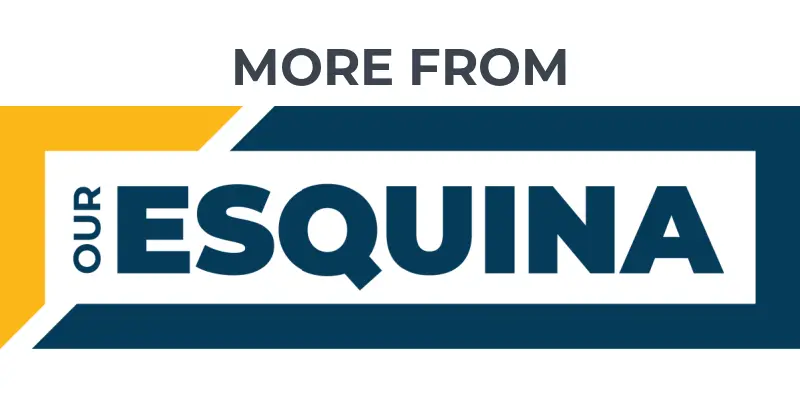 Sandy Alcantara credits roots for NL Cy Young
Ortiz: Why Aaron Judge over Ohtani for AL MVP
Cristian Roldan makes U.S. World Cup roster
Two San Antonio Latinos contributed to UTSA's 41-7 win over Rice. Tight end Oscar Cardenas caught two passes for 21 yards and a touchdown. Running back Justin Rodriguez carried the ball seven times for 10 yards and hauled in a pass for eight yards. 
Fresno State clinched the Mountain West's West Division with a 41-14 win over Nevada.  The Bulldogs were powered by two Central Valley products, defensive end David Perales and wide receiver Jalen Moreno-Cropper. 
David Perales torments Nevada
Perales dominated the Nevada offensive line. He finished with six tackles, including two for loss and a sack. Perales also had a pass defended, three quarterback hurries and an interception with a 21-yard return. Moreno-Cropper caught seven passes for 136 yards. 
In the pouring Honolulu rain, UNLV kicker Daniel Gutierrez made four of five field goal attempts, including a 48-yard field goal in a loss to Hawaii 31-25.
Eastern Michigan defensive end Jose Ramirez was in on seven tackles, including 3.5 for loss. Kicker Jesus Gomez nailed all four PAT's and a 33-yard field goal in the Eagles 31-24 win over MAC foe, Kent State.
In what was likely is final game at Oregon's Autzen Stadium, cornerback Christian Gonzalez made one tackle in a 20-17 win over Utah.
Miami kicker Andres Borregales kicked a 44-yard field goal and a PAT in a 40-10 loss to Clemson. Hurricanes quarterback Jake Garcia entered the game late in the second half and threw for a touchdown on 3-of-5 passing 15 yards. 
Washington State rush end/ linebacker Ron Stone, Jr. had four tackles in a 31-20 road victory over the University of Arizona. Cougars defensive lineman Christian Mejia had two tackles, including one for loss. 
In Texas' 55-14 victory over Kansas, punter Daniel Trejo only needed to punt once. Trejo had a 23-yard punt on the first drive of the game. San Diego State receiver Jesse Matthews caught two passes for 13 yards as the Aztecs beat New Mexico 34-10. North Carolina tight end Kamari Morales hauled in two passes for 18 yards in a 21-17 loss to Georgia Tech. 
Carnitas for Sebastian Castro
Iowa safety Sebastian Castro helped the University of Iowa keep the Floyd of Rosedale Trophy, which goes to the winner of the Iowa-Minnesota game. Castro had one tackle in the Hawkeyes' 13-10 win over Minnesota.
The Hawkeyes have won four consecutive games. Minnesota linebacker Mariano Sori-Marin finished with three tackles and one pass defended in the contest. 
Tulsa wide receiver JuanCarlos Santana caught five passes for 28 yards as the Golden Hurricane defeated South Florida 48-42 to end a three game losing streak.
Notre Dame redshirt freshman defensive lineman Gabriel Rubio had a tackle and a quarterback hurry in a 44-0 win over Boston College. South Alabama kicker Diego Guajardo was perfect. He nailed his three PATs and two field goal attempts, including a 49-yard field goal as the first half expired in a 27-20 win over Southern Miss. 
Get the Our Esquina Email Newsletter
By submitting your email, you are agreeing to receive additional communications and exclusive content from Our Esquina. You can unsubscribe at any time.