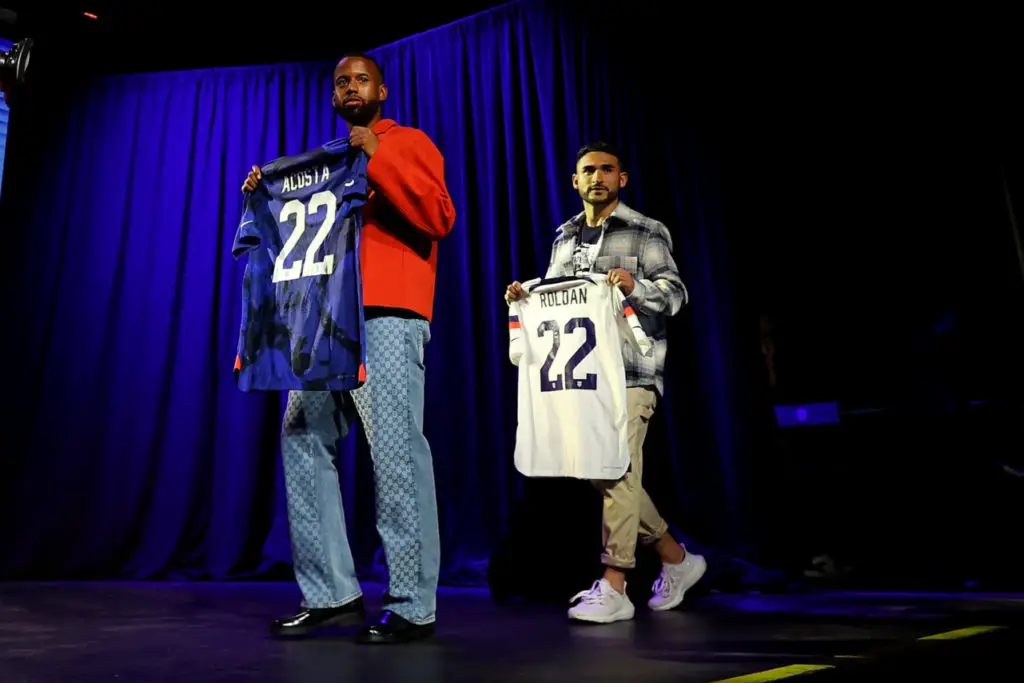 Cristian Roldan makes U.S. World Cup roster
Cristian Roldan appreciates journey from Pico Rivera to soccer's biggest stage
Cristian Roldan thought of the journey Tuesday when he was chosen to the United States' World Cup roster. The Seattle Sounders midfielder mostly thought of his journey from the working-class Los Angeles suburb of Pico Rivera, Calif.
Roldan also thought of his parents' journeys from Guatemala and El Salvador, respectively. He was humbled by the sacrifices his parents made to help him reach the greatest sporting event in the world.
America's diversity is on full display with the 26-man roster U.S. national team coach Gregg Berhalter picked for the World Cup in Qatar. Latinos, whites, Blacks and Asians all make up the roster. Some are immigrants. Many are children of immigrants. Several are grandchildren of immigrants. 
Roldan was raised in Pico Rivera by Guatemalan and Salvadoran parents. Los Angeles FC midfielder Kellyn Acosta was raised in a Dallas suburb to parents with Asian, Puerto Rican and Afro Latino roots.
Cristian Roldan in disbelief
"It's hard to put into one phrase or one quote, but we grew up with very little resources. It was always a dream that seemed unobtainable," Roldan said of playing a World Cup. "To this point, I still can't believe it. 
"It was always something that I thought would never be achieved, but it was always in the back of my mind that we could somehow make it, even if the percentages were really low. So to be in the shoes that I am today, I'm blessed and I'm just excited to share my culture with the team."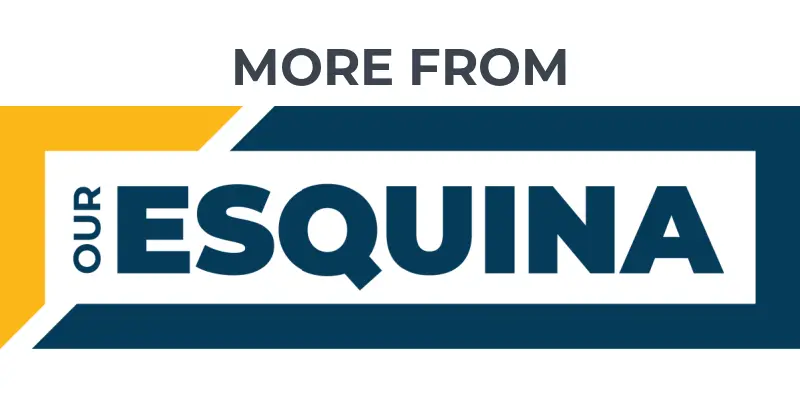 Mexico, Messi's Argentina land in same World Cup group
Diversity, Mexico ties help Houston 2026 World Cup bid
Oregon's Christian Gonzalez crushed old team
Framber Valdez shares Astros title with family
FC Dallas forward Jesús Ferreira was born in Colombia before moving to a Dallas suburb as a 10-year-old when his father David starred at FC Dallas.
David Ferreira played for the Colombian national team in three installments of Copa America. He helped Colombia win the 2001 Copa America, South America's regional tournament. He also played in the 2004 and 2007 Copa America tournaments. 
Jesus Ferreira builds on family legacy
Yet, David Ferreira never reached a World Cup. Until now. David can celebrate knowing his 21-year-old son Jesus made the U.S. national team roster for Qatar.
"It means everything," Jesus Ferreira said. "As a kid, every kid that plays soccer dreams about representing their country on the world's biggest stage, which is the World Cup. For me to have the opportunity to do that, it's an amazing feeling. 
"I don't think I have any words to describe the way that I'm feeling now. I'm just honored and happy and excited that I'm able to have this opportunity at such a young age. There's no words that can describe how I'm feeling right now."
Acosta, 27, grew up not far from Ferreira in the Dallas suburb of Plano. He also was developed by Major League Soccer's FC Dallas' developmental academy. Now the two FC Dallas academy products are headed to the World Cup together with Juventus midfielder Weston McKennie, another player who starred at the FC Dallas Academy.
'Childhood dream'
"Making the World Cup team is a childhood dream become reality," Acosta said. "It's a special moment for myself, for my family and the community that I was raised in.
"For me, this is one of the biggest accomplishments of my career. And to represent something that's bigger than myself, a whole country, in the world's biggest tournament, it's just indescribable. I'm super grateful for the opportunity and can't wait to represent the U.S. well."
The World Cup will kick off on Nov. 20 in Qatar. The final is set for Dec. 18. Berhalter chose three goalkeepers: Ethan Horvath, Sean Johnson and Matt Turner. Nine defenders were chosen, including Inter Milan's DeAndre Yedlin.
Yedlin, 29, is the U.S. national team's most experienced player. He has 75 appearances (or caps) on his resume. Jesus Ferreira and Gio Reyna, the son of former U.S. national team captain Claudio Reyna, are among the seven forwards on the roster.
Gio Reyna follows father's footsteps
Gio Reyna is the grandson of Argentine immigrants and the son of one of the most legendary figures in U.S. soccer history. Roldan and Acosta were two of seven midfielders on the roster. Acosta, who has earned 53 caps and scored two goals for the U.S., is the most experienced midfielder in terms of international appearances.
The U.S. roster comes from all walks of life, united in pursuit of one goal. 
"It's emotional," Roldan said. "I got a little choked up, definitely let my feelings out with my parents. And it was a very proud moment that I got to share with them. I'm beyond stoked for the opportunity and excited to be a part of the team."
Get the Our Esquina Email Newsletter
By submitting your email, you are agreeing to receive additional communications and exclusive content from Our Esquina. You can unsubscribe at any time.