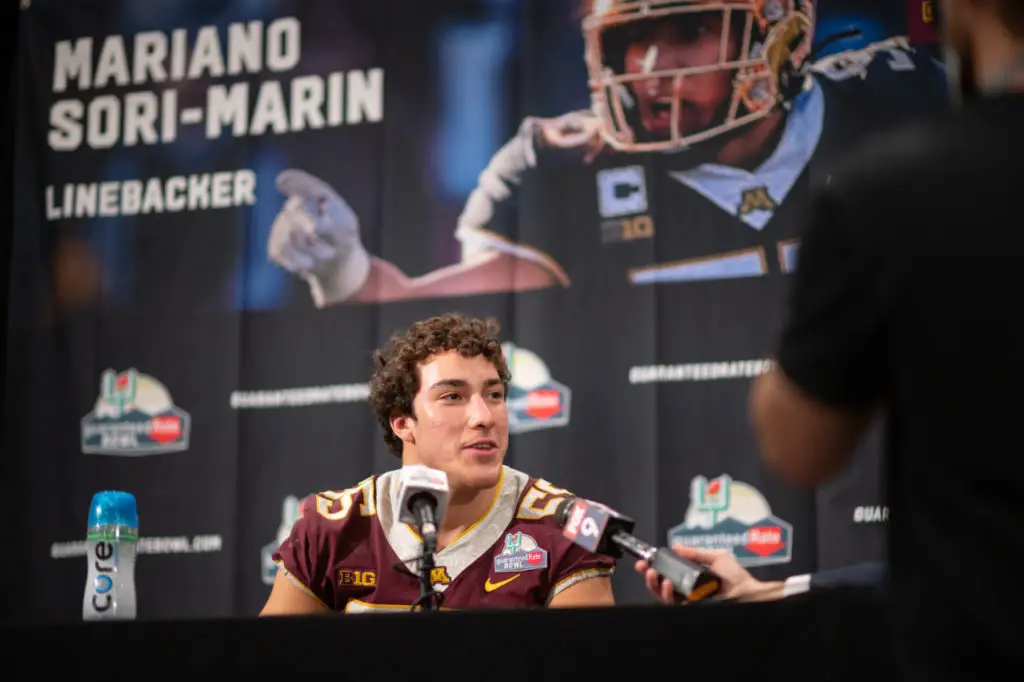 Mariano Sori-Marin has right ingredients
Minnesota Gophers middle linebacker Mariano Sori-Marin excels in the kitchen too
Years before he grew into one of the best linebackers in the Big Ten, Mariano Sori-Marin began to shine in the culinary arts. The University of Minnesota star could often be seen in his family's spacious kitchen in the southern suburbs of Chicago.
When he wasn't sitting at the kitchen's island and observing his mother Katrina, Mariano would pull a step stool up to the stove and cook meals. The Minnesota middle linebacker cooked a little bit of everything and anything growing up.
He spent countless hours watching his mother bake. Then as he grew into his powerful 6-foot-3 frame that now carries 245 pounds, he could often be seen next to his mother, whether she was at the stove or firing something at the grill. 
"I love cooking for other people too, just getting people together; sharing in a meal is kind of what makes food so special," he said. "It just brings people together. That's how it's been my whole life. 
"Growing up watching my mom cook, my grandparents cook, just the closest people around me were great cooks. So that just kind of drove my love for cooking and love for food. And, you know, I wanted to be able to do that for  other people in my life as well."
Cuban roots
Mariano Sori-Marin Jr. has made a name for himself on the football field. Last month he was named to the watch list for the Butkus Award, which is given to the best linebacker in America. The Cuban American star is also quite the foodie.
He nurtured his love of cooking and his palate in a bi-cultural family. His mother has German roots. His father Mariano Sori-Marin Sr. fled Cuba as a child with his parents shortly after Fidel Castro took power.
Mariano Sori-Marin grew up in Illinois far from America's Cuban hotbeds in Florida. But his mother blessed him with her appreciation of Cuban culture and food. The former Katrina Krause paid close attention to her mother in-law and grandmother in-law as they made traditional Cuban holiday staples.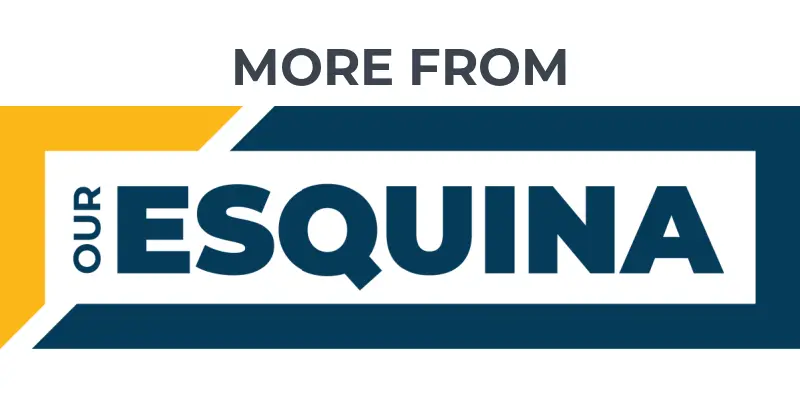 Former champ Andy Ruiz eager to destroy again
Yordan Alvarez reunited with parents in U.S.
Carlos Correa honors young Uvalde survivor
Houston Soccer scene mourns Jamey Rootes
She knows how to make all of the Cuban favorites. And if Mariano could pick five things to eat, the Cuban flan dessert would be at the top of his list. Katrina learned to make the dish from watching her mother in-law.
"My mom makes (Cuban flan) for me every time I come home," Mariano Sori-Marin Jr. says. "She always made it for Christmas. And then when I was down in Miami, my great grandma would always make it. We'd always get it at the bakeries, so it's got a special place in my heart."
Special chicken soup
Mariano ranks sushi as his second favorite meal, just ahead of lechon, which is slow roasted pork. He also includes his mother's chicken soup among his top five foods.
"It's just a classic hearty dish that brings back a lot of memories from home and growing up," he says. "You always felt that sense of nourishment and comfort when she made that."
Mariano puts the art in culinary arts when he discusses his mother's chicken soup. You can practically taste it as he discusses the freshness, the whole chicken or chicken quarters.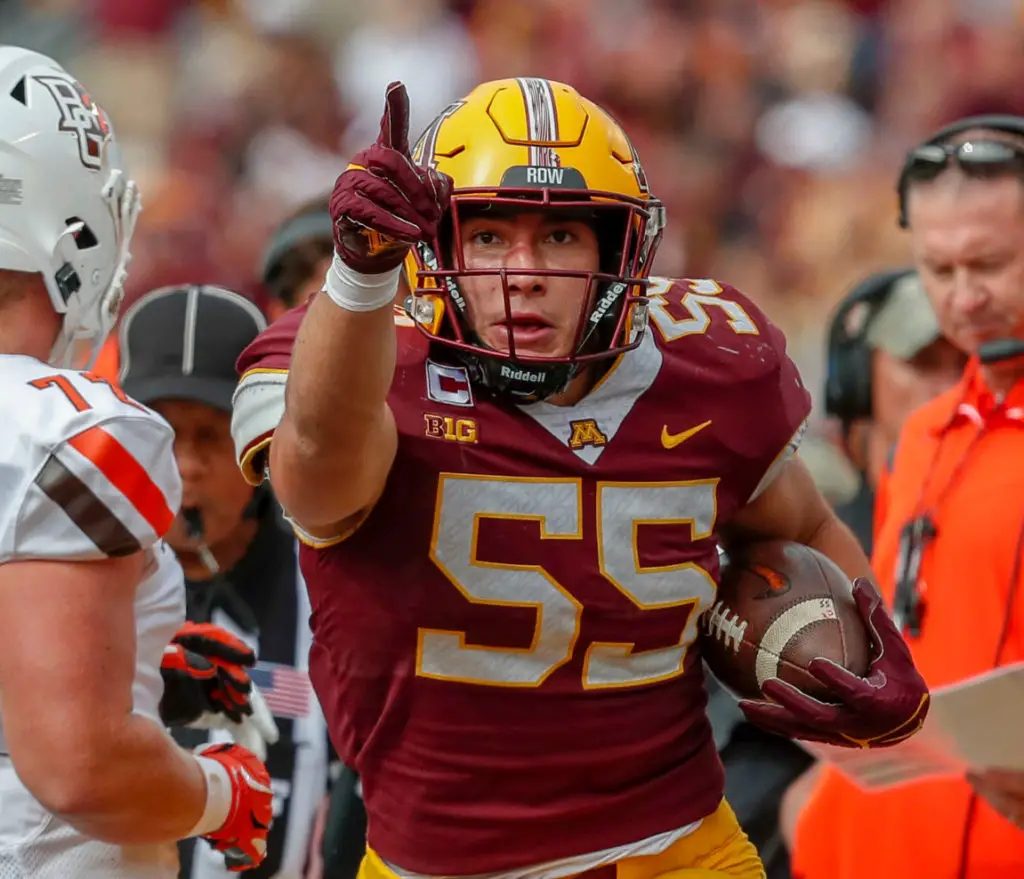 Katrina didn't just dump some chicken breast into the pot, he declares proudly. She used the whole bones and peeled the chicken herself and made her own broth. He would cap his favorite meal with his maternal grandpa's raspberry rhubarb pie.
Mariano, his mother and sister Analiese made countless memories cooking together. Sometimes they'd cook Cuban favorites around Christmas time. Other times they baked cookies and pies. Unlike most boys who spend their Thanksgiving mornings playing outside, the hard-hitting linebacker was usually in the kitchen with his mother.
Special Thanksgiving memories
The Krause grandparents would make the stuffing at their house. By the time they arrived with the stuffing at the Sori-Marin house, young Mariano Jr. was already in the kitchen helping.
"Those are some of his favorite memories because he always made sure he was up to help get the turkey ready on Thanksgiving," Katrina Sori-Marin said of her son. "He loves to cook and makes food for his roommates and a few of his teammates. 
"In fact, he has baked cookies for a few of his teammates who needed surgery. He makes a big pot of the chicken soup in the fall and shares it."
Of course, he shares his chicken soup. It's a nourishing meal that brings comfort to him and makes him feel at home, so he tries to create a similar vibe with his teammates.
On the field, Mariano Sori-Marin also has delivered the right ingredients for the Gophers heading into his fifth season. He led the team in tackles with 54 as a junior in 2020. He started all 13 games last year while finishing second on the team with 85 tackles, five for a loss.
Respected leader
He also had one interception and two forced fumbles last season. Sori-Marin taken advantage of the extra year of eligibility given because of the COVID pandemic. 
Mariano is such a respected leader, Minnesota coach P.J. Fleck took him to Big Ten media days this summer. Fleck describes Sori-Marin as the "ultimate connector" on the Gophers' defense. 
"You talk about a guy who'd be a phenomenal coach one day; he'll do that," Fleck said of Sori-Marin. "He's also an incredible foodie. He's got a list of 105 restaurants that he's visited that I'm sure he'll probably talk to you about, and he's ranked all of them. 
"You've got a certain type of food you like, he'll definitely give you where you should go and give you a ranking on that."
His kitchen seems like the No. 1 place to eat, though.
Get the Our Esquina Email Newsletter
By submitting your email, you are agreeing to receive additional communications and exclusive content from Our Esquina. You can unsubscribe at any time.