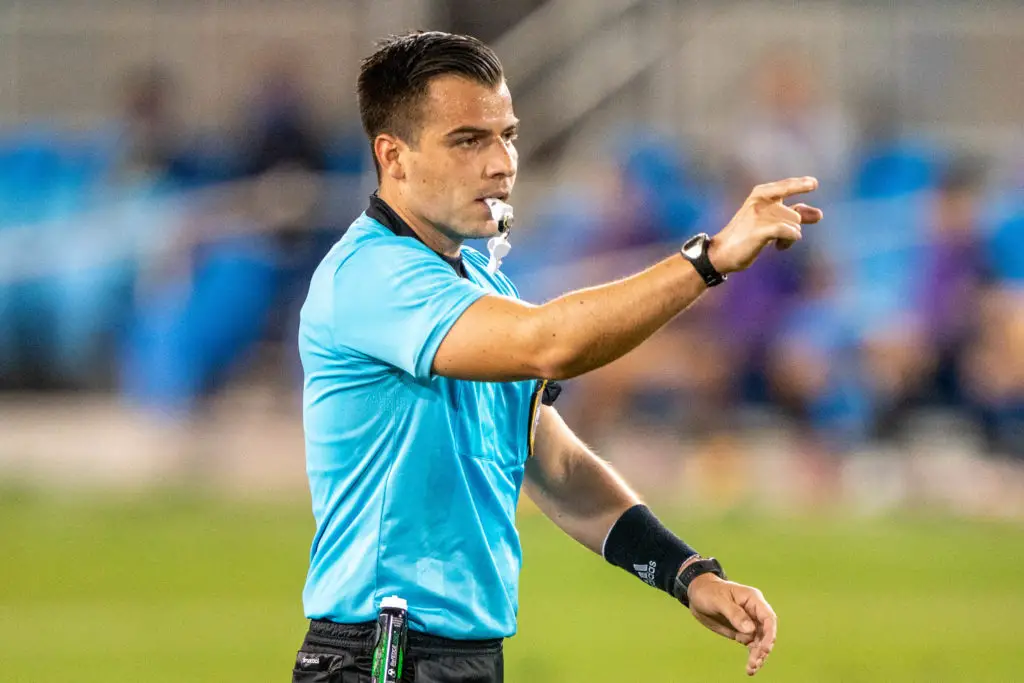 MLS ref Rosendo Mendoza leaves Humble legacy
Rosendo Mendoza was more than role model to students
HUMBLE, Texas – Before the first game of each season, Rosendo Mendoza traditionally asked his players to call their parents or guardians to say they love them. He encouraged them to thank their loved ones for being part of their journeys and letting them play soccer for Humble High.
Mendoza also called his mother Francisca to thank her for all the sacrifices she has made since arriving in the United Stares as an undocumented immigrant. Soon after making that call two years ago, his cell phone rang. 
The caller was only a few feet away from Mendoza, the youngest referee in Major League Soccer.
"Coach," the player said, "you're all I got."
Those are the memories the Mexican immigrant will cherish most after he leaves his job as a teacher and coach at his alma mater at the end of the school year. Mendoza, 29, is resigning to serve as a full-time MLS referee.
"To me," he says, "that is what tells you the impact you're making each and every day."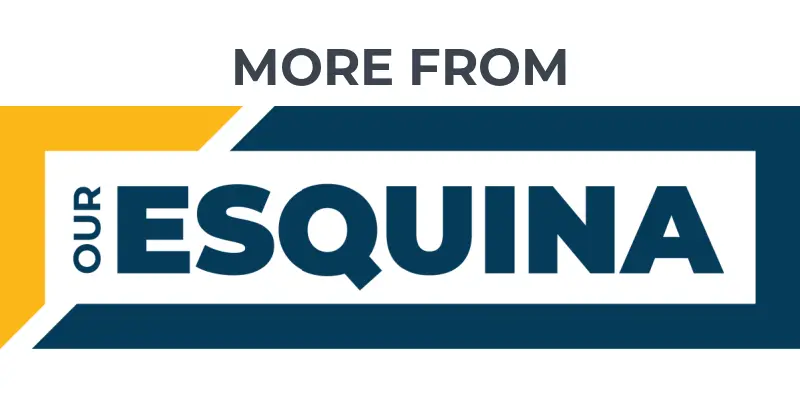 Mendoza dreads the last day of the school year. Humble High has been more than just a job. The school has been a major part of his life.
Rosendo Mendoza a Humble product
He graduated from Humble in 2011 after a stellar career as a four-year varsity starter. Moreover, he was a 16-year-old junior when he started his refereeing career at a local Mexican adult soccer league.
Mendoza understands the challenges students face at a school where 68 percent of the kids are economically disadvantaged and 94 percent are racial minorities. 
"When I graduated in 2011, I made a promise that I would return," he said. "As part of making that promise I just felt so strong about giving back to a place that I felt I had received so much from. You talk about the demographics, I know the needs of our kids. 
"I know that oftentimes we come from broken families. I knew that I could be that positive impact for some of our kids. That was part of a big, big push to return here to Humble."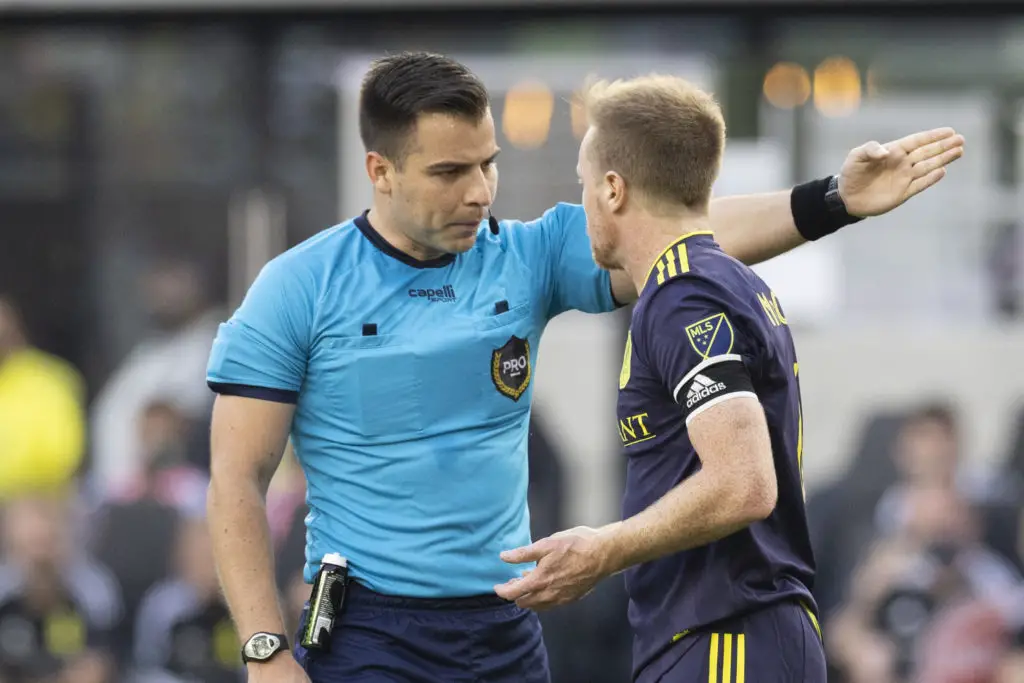 More than 50 percent of the students at Humble High are Latino. Many are native Spanish speakers. 
Mendoza, who teaches world geography, knows how difficult it is to learn English as a second language. He arrived in the U.S. through the Rio Grande River on Dec. 22, 2000, two days shy of his eighth birthday.
From Michoacan to Humble
He was born in the Mexican state of Michoacan and raised in the state of Guanajuato before his parents Rosendo Sr. and Francisca brought the family to the U.S. 
He vividly remembers going to the edge of the Rio Grande River on the Nuevo Laredo side. The coyote, the term used for smuggler, walked to a rock at the bank of the river to check the water level. 
There were some old tires nearby to serve as flotation devices, but they weren't needed. The river wasn't very deep. The coyote put Mendoza on his shoulders and then bolted to the other side. 
Rosendo Mendoza will never forget the hundreds of discarded pieces of clothing he saw when he reached the other side.  
"If you pretty much took your whole closet, your wife's closet and your kid's closet and dumped it on the other side, that's all the clothes that were there," he said. "All the people had taken their clothes off so that when they cross on the other side they're not drenched in water (because) that's an easy giveaway. 
"Now as I've grown older that has really resonated with me about the thousands of lives that each item represents nowadays of all those lives of people who have made that journey. God knows if they made it or they didn't eventually. To me that's a very poignant moment that is engraved in my mind."
Finding a home and language
Rosendo Mendoza didn't speak a word of English when his family settled in Humble. He spent many hours at the Humble Elementary library working with librarian Linda Avina. She would help him read the "Itsy Bitsy Spider" rhyme book for five minutes each day to help him learn English.
Mendoza played a season at Parkland College in Champaign, Ill., before returning to Lone Star College and then eventually enrolling at the University of Houston. 
His refereeing career had already taken off when he began teaching and coaching the Wildcats after graduating from UH in 2017 with a history degree. 
He has come a long way since refereeing those adult league games at Houston's Maya Park.
"Here you are with grown men playing on a Sunday, and they just chugged a beer at halftime," he said. "You've got to be ready for that. But I'm so grateful for that experience. It prepared me to see so many other things down the line. It was definitely a great experience, not one that I'd highly recommend for the youth coming up."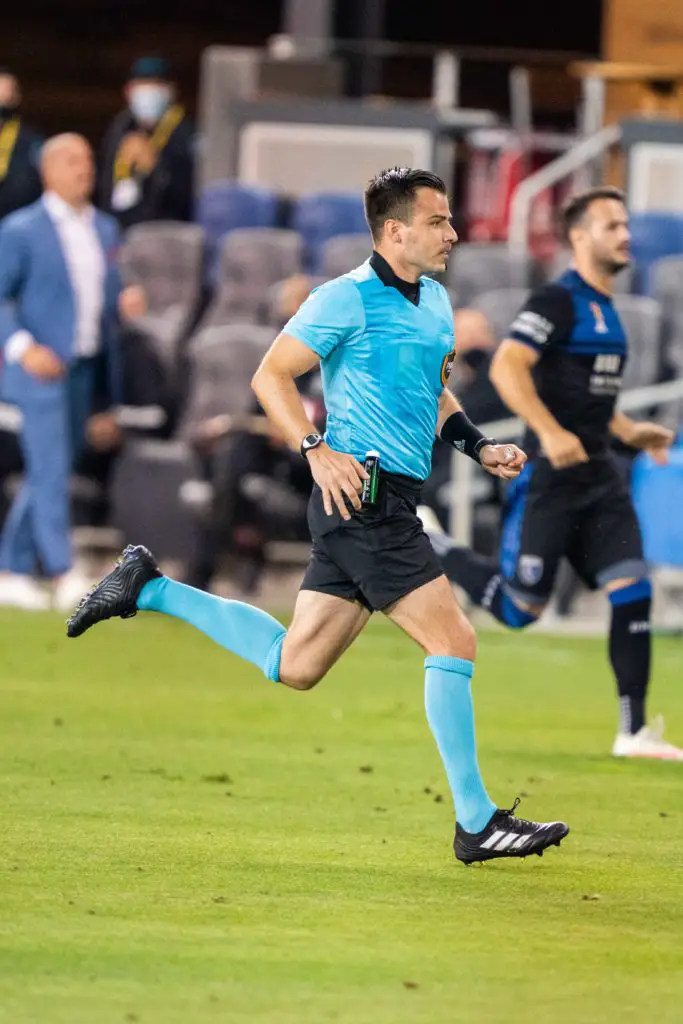 He initially became a ref to earn extra cash. Eventually it became a calling as he picked up more assignments. Mendoza went from officiating adult leagues in Houston to youth tournaments and then eventually Development Academy games before calling pro men's and women's games.
2019 proved crucial for Rosendo Mendoza
He made his MLS debut at 26 years old on Aug. 4, 2019, when FC Cincinnati played the Vancouver Whitecaps. He also worked the National Women's Soccer League Final in 2019. He called the 2019 USL Western Conference Final and the 2021 USL Championship Final.
In arguably the biggest assignment of his career in terms of major clubs, he was the fourth referee when English Premier League giants Manchester United and Manchester City played a friendly at NRG Stadium on July 21, 2017.
Rosendo Mendoza officiated two MLS games in 2019, 10 in 2020, and 22 games in 2021. He also led Humble High to the last two District 21-6A titles. 
The high school soccer schedule in Texas runs from late December through April, which captures most of the MLS offseason and preseason. Mendoza has juggled his coaching and teaching duties along with his increased MLS duties well over the last two years. 
Although he will be the center ref Saturday when the Dynamo play at PNC Stadium, MLS usually keeps refs away from their hometown teams. 
So he's often on the road during the weekend. He can usually be found making the short five-mile drive from Humble High to Bush Airport after school lets out on Friday. Then he'll be on a return flight Sunday to be ready for classes on Monday.
A 'role model'
"I feel like (Mendoza is) just a role model for all of us," said Alex Ramirez, the Wildcats' All State Academic selection and District 21-6A MVP. "Seeing what he has accomplished, people are like, 'OK, I can do the same.' 
"He loves his kids. He is always there for them. I see that some kids see him as more of a role model instead of their parents. A few obstacles that he has overcome make you feel like you can overcome your obstacles."
Mendoza is so close to his students, he opened up his home to hold the team's banquet last year. Not many coaches would do that, Ramirez notes proudly.
The teacher is still a rather young person, though. The youngest ref in MLS still has plenty of dreams as well. He aspires to referee at a FIFA World Cup. 
Mendoza religiously follows the weekly workout regimen the Pro Soccer Referees organization sends out. He also watches plenty of video each week to see tendencies of the teams on his upcoming assignment.  Although he has enjoyed teaching and coaching, he wants to focus on his refereeing career.
Mendoza has been in the same classroom for five years. He will shed a tear or two when he leaves his kids this year.
Bittersweet moment for Rosendo Mendoza
"This is what I describe as the epitome of bittersweet," he says. "Since I was in high school I've been working toward this goal of refereeing becoming a full-time job.
"But now after being here for five years at my alma mater you feel these colors. You want this school to succeed. It feels awful. Even despite the things that have happened in my life this will be the worst day of my life when I leave Humble High School. It's going to look different."
His players and students are likely to shed a tear too. He promises to be around. Although his father is back in Mexico, Mendoza's mother is still in Humble. He lives less than 15 minutes away from her, close enough to stop by for her famous molé on her birthday this week.
"With just how much love he's shown us," Ramirez says, "I know that even after he leaves he will be someone who will always be there for us."
Mendoza knows he's the only father figure some of his students have. For the Wildcats, Rosendo Mendoza will always be more than a referee and coach in their lives. 
Get the Our Esquina Email Newsletter
By submitting your email, you are agreeing to receive additional communications and exclusive content from Our Esquina. You can unsubscribe at any time.