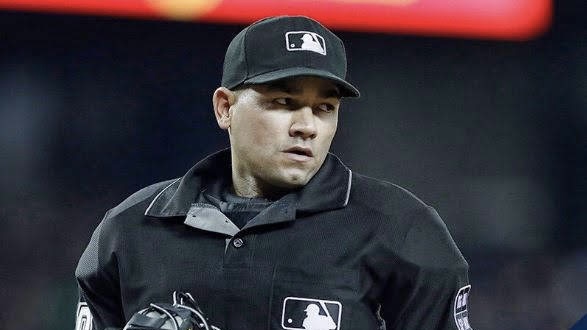 Cuban American ump Laz Diaz promoted, Boricua Roberto Ortiz makes history
Roberto Ortiz becomes first full-time MLB umpire from Puerto Rico
Roberto Ortiz is set to make history when the Major League Baseball season begins. He'll become the first native of Puerto Rico to become a full-time umpire in MLB.
MLB announced Ortiz's promotion to full-time status on Friday. The league also announced that Laz Diaz, a son of Cuban immigrants, has been promoted to crew chief. Diaz gives MLB two Latino crew chiefs, joining Zacatecas, Mexico, native Alfonso Marquez.
Ortiz, who spent the 2021 season working in Triple-A East, has worked 411 MLB games since 2016 as a call-up umpire. This upcoming season will be his first as a full-time ump in the big leagues.
"I feel honored and privileged and blessed by God for this great opportunity," Ortiz said in Spanish from Puerto Rico. "It was a dream, a dream come true that God opened these doors more than 10 years ago for me.
"We worked very hard for this. Thank God we achieved it and are able to put the first Puerto Rican umpire in the big leagues."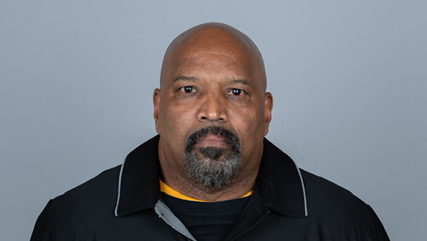 Diaz, whose full name is Lazaro Antonio, is a veteran umpire. He was born and raised in Miami.
Ortiz, who was born in Caguas, credits Diaz and Marquez among the mentors who have always been there for him when he had questions.
Diaz joins Marquez as the second active Latino crew chief in MLB. Greg Gibson, Marvin Hudson, Ron Kulpa and Bill Welke were also promoted to crew chiefs.
They will fill vacancies left by the retirements of veteran crew chiefs Joe West, Gerry Davis, Kerwin Danley, Fieldin Culbreth and Brian Gorman.
Diaz spent the 2021 season on Jeff Nelson's crew with Manuel "Manny" Gonzalez, who made history in 2013 when he became MLB's first umpire from Venezuela.
Roberto Ortiz adds more Latino presence
Roberto Ortiz got his historic promotion two years after Ramon de Jesus became the first native of the Dominican Republic to serve as a full-time umpire in 2020.
With Ortiz, there are now five Latin American countries represented on MLB crews – Puerto Rico, Dominican Republic, Cuba, Venezuela and Mexico.
Marquez, who emigrated from Zacatecas as a child with his mom to join his dad in the United States, was the first full-time umpire from Mexico. He remains the only full-time umpire from Mexico.
In 2020, Marquez became the first native of Latin America promoted to serve as a full-time crew chief. He remains MLB's only crew chief from Latin America.
Veteran umpire Angel Hernandez was born in Havana, Cuba. Carlos Torres, who serves on Marquez's crew, was born in Venezuela.
Torres, de Jesus and Ortiz were actually in the umpire academy together in 2009. The trio actually worked a big league game on the same crew in 2018. They've developed a close bond over the years. Ortiz joins his Venezuelan and Dominican friend as a full-time MLB umpire.
Ortiz had already made MLB history before MLB offered him this contract on Jan. 3. In 2018, he was called up to be on the umpiring crew when the Cleveland Indians played the Minnesota Twins in Puerto Rican. That day he became the first Puerto Rican umpire to call a big league game on the island.
"Obviously you know the great history of baseball that we have in Puerto Rico," Ortiz said. "It's an honor to be the first Puerto Rican umpire in the big leagues."
Get the Our Esquina Email Newsletter
By submitting your email, you are agreeing to receive additional communications and exclusive content from Our Esquina. You can unsubscribe at any time.