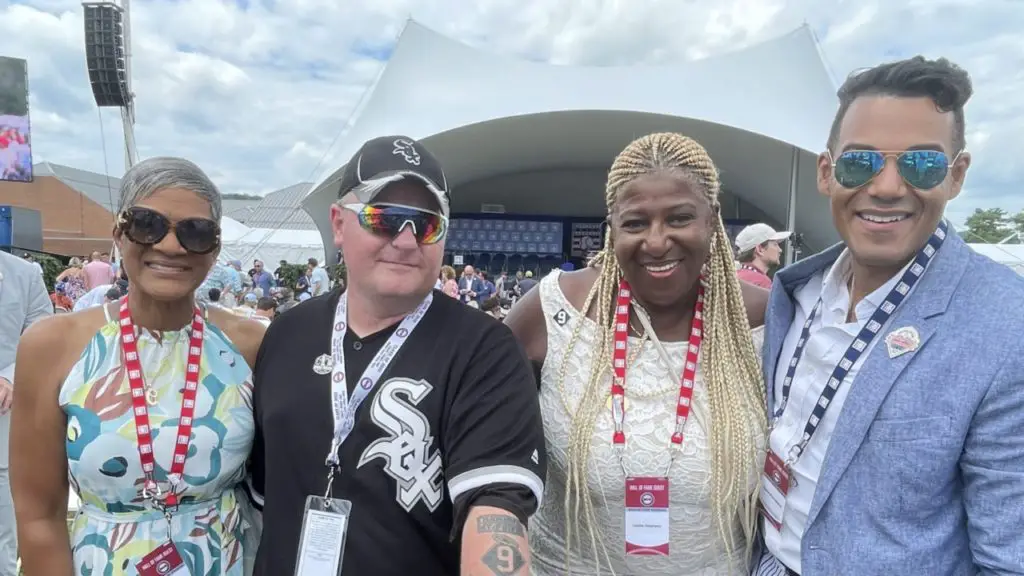 Minnie Miñoso induction felt bittersweet
Minnie Miñoso's family still feels the love from White Sox fans
COOPERSTOWN, N.Y. – As the Baseball Hall of Famers assembled behind the stage at the Clark Sports Center, lifelong Chicago White Sox fan Barry Antoniazzi approached Charlie Miñoso. He wanted to show his devotion to Minnie Miñoso, the Cuban Comet.
Wearing a black White Sox jersey with No. 9 and Miñoso on the back, Antoniazzi turned toward Charlie Miñoso and showed him his left forearm on Sunday afternoon. That tattoo is a bit faded now, considering he got it soon after Minnie Miñoso died on March 1, 2015.
"Thank you my friend," the tattoo reads over a black diamond with a No. 9 silhouette in the middle and a halo silhouette. "RIP, Minnie Miñoso," the bottom reads. 
Charlie Miñoso loved the tattoo. He called his sisters from the front of the VIP section to the back rope line that divided the friends and families of the Hall of Famers and fans and media so they could see it. They all loved and appreciated the tribute to the White Sox legend.
'Bittersweet induction'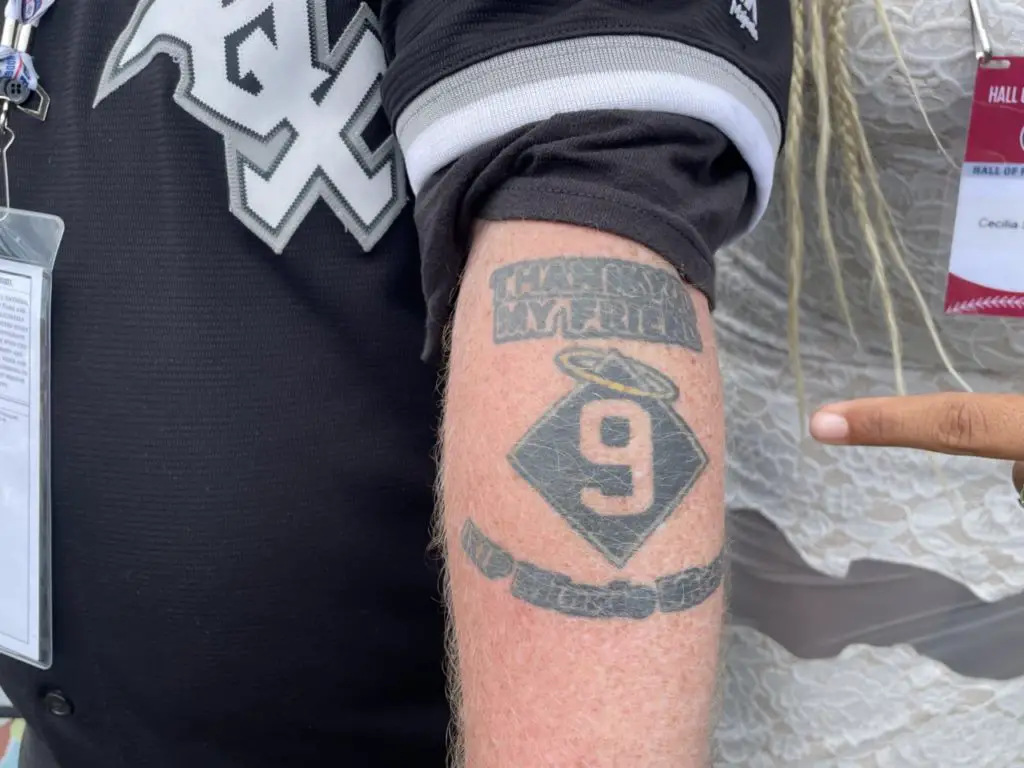 Sunday was bittersweet for Miñoso's family and his devoted fans. He was inducted into the Baseball Hall of Fame more than seven years after he died at 91 years old.
He joined the class with fellow Cuban Tony Oliva, Boston Red Sox great David Ortiz, Gil Hodges, Negro League great Buck O'Neil and Bud Fowler.
"Emotional," said Minnie's daughter Cecilia Stephens, 65. "I didn't think I was going to be that emotional. I wish he could have been here because no one would have loved this more than him. 
"It is what it is. We're thankful for the association to finally get him in. I hope he's looking down on us."
Saturnino Orestes Armas Arrieta Miñoso was born in Perico, Cuba, on Nov. 29, 1923. A veteran of the Cuban, Mexican and Negro Leagues, Miñoso made his debut in the Negro Leagues in 1946. Then on April 19, 1949, he became the first Black Latino in Major League Baseball history when he made his debut with the Cleveland Indians.
"Miñoso, for us, was the Jackie Robinson in America," Minnesota Twins legend Tony Oliva said during his induction speech Sunday.
The four-time Negro Leagues All-Star found MLB stardom in 1951. He finished second in the AL Rookie of the Year with the White Sox that season. Thus began a beautiful love affair between Miñoso and White Sox fans. 
With a thick accent that made the word "very" sound like "berry," he was famous for saying "Baseball's been very, very good to me."
Cuban Comet a beloved White Sox
Baseball definitely was very good for him. He was one of the White Sox's most beloved figures for generations. He cultivated that relationship with White Sox fans long after his 17-year career was over. 
"During the 'Go-Go Sox' era of the '50s, Minnie fell in love with the city of Chicago," his widow Sharon Rice-Miñoso said in her speech accepting his induction. "And the White Sox fans returned the love over and over again."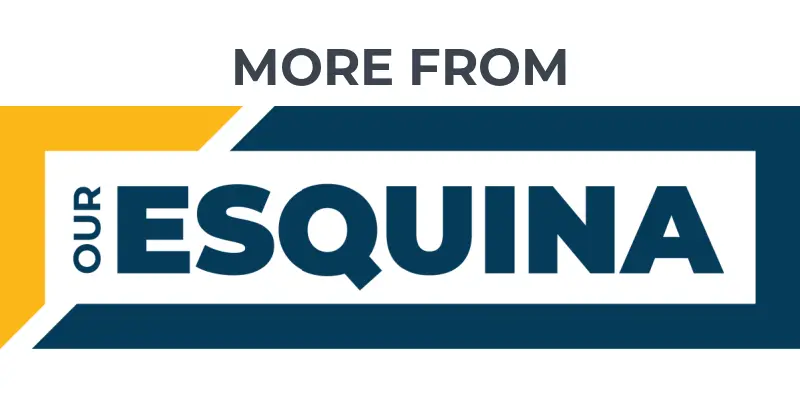 Negro Leagues' Elevation Improves Minnie Miñoso's Hall Resume
Tony Oliva glad brother can attend induction
Rodney Linares will manage Dominican in WBC
David Ortiz honors family ahead of Hall induction
Unfortunately, the nine-time MLB All-Star and three-time Gold Glove winner went to his grave waiting for his call into Cooperstown. The man played MLB baseball in parts of the '40s, '50s, '60s, '70s. He even had two plate appearances over two games in 1980.
He truly loved serving as a baseball ambassador and a White Sox ambassador in particular. 
"The same way his fans loved him, he loved his fans," Stephens said. "It's just fitting. He was just a good guy. I cannot believe he's gone. I thought he was going to live forever. He just had so much heart and intensity for the game and loved his fans and baseball. Great guy."
Orestes Sr. and Jr. were missed
Minnie's widow and most of his children were in Cooperstown on Sunday, but there were multiple voids. His oldest son Orestes Jr. died in March from Lou Gehrig's disease.
The White Sox fan with the Miñoso tattoo was a reminder of what Minnie Miñoso meant to generations of fans on the Southside of Chicago. That's why Charlie called his older sisters Marilyn Arrieta and Cecilia Stephens to see the fan and take a picture with him. 
"Very bitter sweet," Charlie Rice-Miñoso said. "We wish dad were here to enjoy it in person. All of the energy and the love is quite palpable. I really wish dad was here to see it.
"We also lost my brother earlier this year to a battle with Lou Gehrig's Disease. But we know they're together smiling down with pride. We just wish they were here to enjoy the moment. Long awaited. We're just happy and excited to be here."
Get the Our Esquina Email Newsletter
By submitting your email, you are agreeing to receive additional communications and exclusive content from Our Esquina. You can unsubscribe at any time.