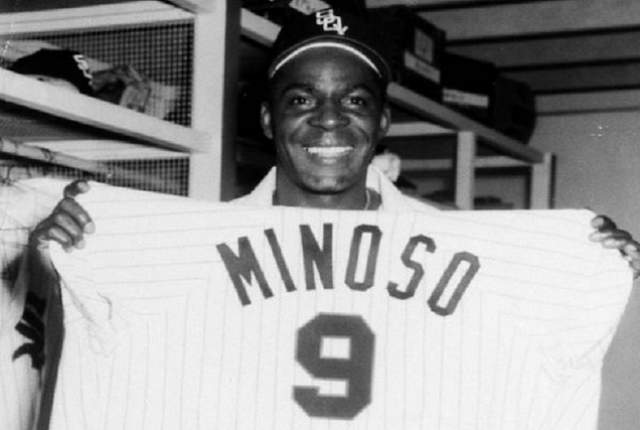 Negro Leagues' Elevation Improves Minnie Miñoso's Hall Resume
MLB rightfully elevates Negro Leagues to Major League status
In most cases, Negro Leaguers died without truly garnering the acclaim and Major League status they deserved. They were among the best to swing bats and don gloves, members of the seven leagues that comprised the Negro Leagues.
Thirty-five eventually earned places among the immortals in the National Baseball Hall of Fame in Cooperstown, N.Y. Those greats included legends such as Josh Gibson, Satchel Paige, Martin Dihigo, Monte Irvin and Alex Pompez.
Yet, until Wednesday the Negro Leagues had not been recognized as Major Leagues, at least not by Major League Baseball and the mainstream media. This decision was long overdue or not necessary, depending where you stand. Of this I'm certain, however, it's now time to put Orestes "Minnie" Miñoso in Cooperstown.
Miñoso's resume deserves further look
The Cuban Comet was a nine-time All-Star and three-time Gold Glove winner over parts of 17 seasons in MLB. He made brief cameos in 1976 and 1980 with the White Sox to appear in five decades.
Miñoso joined Cleveland in 1949, two years after Jackie Robinson broke baseball's color barrier a few months. Larry Doby became the first Black player in the American League with Cleveland in 1947. Miñoso became the first Black Cuban in MLB in 1949 and the first Black player for the White Sox in 1951.
"Let today's decision by MLB also begin to rightfully recognize the important role Miñoso has played in baseball history as a pioneering figure," said Adrian Burgos, the University of Illinois professor considered the premier authority on the history of Latinos in baseball.
In three seasons with the New York Cubans, Miñoso was a two-time All-Star third baseman in the Negro Leagues with the New York Cubans in 1947 and 1948.
He appeared on the Baseball Writers' Association of America's Hall of Fame ballot 15 times from 1969 through 1999, but he never got close to the 75 percent threshold needed for induction.
Miñoso appeared in a high of 21.1 percent of the ballots in 1988.  Yet, what if his resume had included the three strong seasons and two All-Star berths he had in the Negro Leagues?
11 All-Star nods instead of nine
Eleven All-Star nods are more impressive than nine. What if the Negro Leagues were given the respect they deserved by the mainstream media and predominantly white members of the BBWAA?
"The perceived deficiencies of the Negro Leagues' structure and scheduling were born of MLB's exclusionary practices, and denying them Major League status has been a double penalty, much like that exacted of Hall of Fame candidates prior to Satchel Paige's induction in 1971," said MLB historian John Thorn. "Granting MLB status to the Negro Leagues a century after their founding is profoundly gratifying."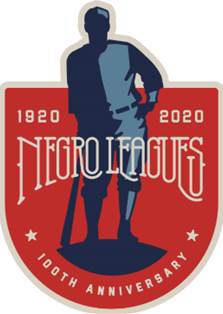 This year marks the centennial of the Negro Leagues. To commemorate the 100 years, MLB commissioner Robert D. Manfred, Jr., officially "elevated" the Negro Leagues to "Major League" status for the seasons from 1920 through 1948.
"The Negro Leagues Baseball Museum is thrilled to see this well-deserved recognition of the Negro Leagues," said Bob Kendrick, the president of the Negro Leagues Baseball Museum. "In the minds of baseball fans worldwide, this serves as historical validation for those who had been shunned from the Major Leagues and had the foresight and courage to create their own league that helped change the game and our country too. 
"This acknowledgement is a meritorious nod to the courageous owners and players who helped build this exceptional enterprise and shines a welcomed spotlight on the immense talent that called the Negro Leagues home."
Some noted that the Negro Leagues didn't need MLB or anybody else to elevate them to Major League status.
Not all welcome the news
Many blacks already viewed the Negro Leagues as major leagues. That mindset is understandable. Nonetheless, it's important for MLB to publicly recognize that reality for the 3,400 players who played in the Negro Leagues from 1920 through 1948.
"All of us who love baseball have long known that the Negro Leagues produced many of our game's best players, innovations and triumphs against a backdrop of injustice," Manfred said. "We are now grateful to count the players of the Negro Leagues where they belong: as Major Leaguers within the official historical record."
To that end, let's get Miñoso in Cooperstown. The man renowned as Mr. White Sox died in 2015.
Miñoso was a beloved figure. A fan favorite from Havana. 
"I am hopeful that today's recognition of the Negro Leagues will reopen the opportunity for Hall of Fame election of Minnie Miñoso," Burgos said. "In the past rules for Hall of Fame eligibility insisted an individual can only be considered in one category: as a MLB player, manager/executive, or as a Negro Leaguer.
"It was this way since the early 1970s when Negro Leaguers were first considered. This eligibility rule mainly hurts those who pioneered integration like Minnie Miñoso who spent the early part of their U.S. careers in the Negro Leagues before being signed to MLB organizations.  That's when they encountered MLB's slow acceptance of racial integration, which delayed their entry into MLB and full acceptance."
Negro Leagues nurtured Latino stars
MLB's announcement was a major victory for Latinos as well. Although some white Latinos were allowed in MLB before 1947, black Latinos were relegated to the Negro Leagues. 
"Major League Baseball's decision to recognize the Negro Leagues as major league is significant for Latinos," Burgos said. "The story of Latinos in U.S. professional baseball truly began in the Negro Leagues. That is where we saw the first Latino managers, team owners, and umpires before those breakthroughs happened in MLB."
Now it's time to elevate the Cuban Comet to Hall of Fame status too.
Get the Our Esquina Email Newsletter
By submitting your email, you are agreeing to receive additional communications and exclusive content from Our Esquina. You can unsubscribe at any time.