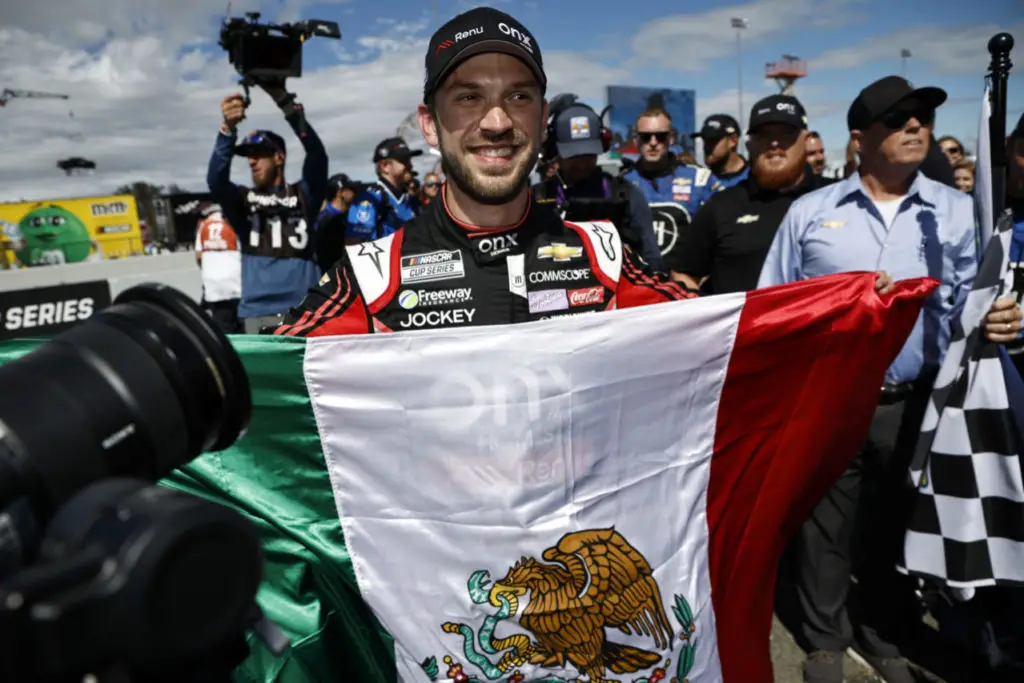 Mexico's Daniel Suarez makes NASCAR history
Daniel Suarez becomes first Mexican NASCAR Cup Series winner
Soon after the greatest moment of his career Sunday afternoon, Daniel Suarez thought about the folks who stuck with him. He also remembered those who gave up on him. The native of Monterrey, Mexico, was brought to tears as he thought about his family.
Eighteen years after winning his first of two national go-kart titles in Mexico, Suarez made history in Sonoma, Calif. The 30-year-old won the Toyota/Save Mart 350 to become the first Mexican to win a NASCAR Cup Series.
As if to put a Mexican stomp on the victory at Sonoma Raceway, Suarez even broke a yellow piñata as he celebrated on the track.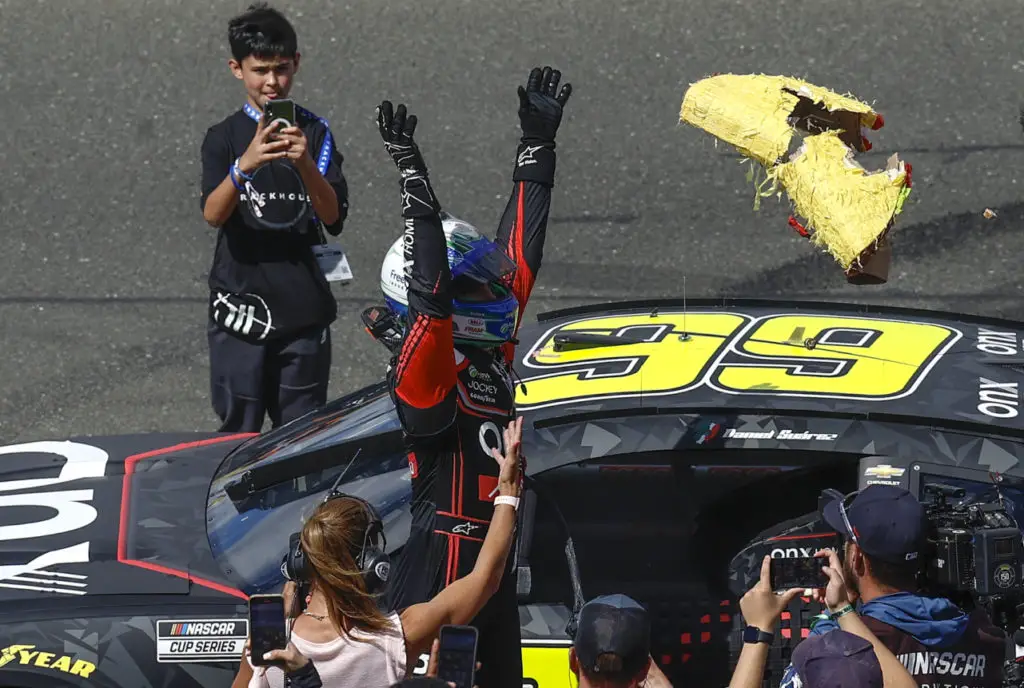 This was the victory many Mexican racing fans had expected since Suarez captivated the stock car racing world when he won the 2016 NASCAR Xfinity Series. 
Daniel Suarez led 47 of 110 laps
The wait was much longer than Suarez expected, but he made it look easy while leading in 47 of the 110 laps. His screams of joy and excitement made perfect sense after he claimed his first career victory with his No. 99 Trackhouse Racing Chevrolet in his 195th NASCAR Cup Series start.
"It's a crazy day," he told the media in Sonoma. "I have so many thoughts in my head right now. I mean, it's been a rough road. It's been a rough journey in the Cup Series."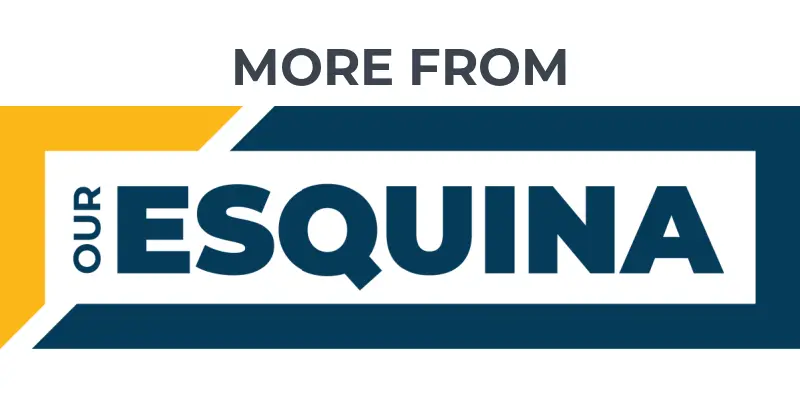 Mexico, which is known more for soccer and boxing, can now claim a winner on the highest level of stock car racing.
Grateful Daniel Suarez
Suarez secured his first Cup Series victory two weeks after fellow Mexican Sergio Perez won the Formula 1 Monaco Grand Prix in Monte Carlo, Monaco. 
Suarez thanked his Trackhouse Racing team, Justin Marks and Ty Norris. Marks and popular rap artist Pitbull own Trackhouse racing.
Then he became emotional.
"Everyone that helped me to get in this point, a lot of people in Mexico: Jay Morales, Carlos Slim," he told the media afterward. "My family, they never give up on me. A lot of people did, but they didn't."
Suarez made special mention of the rowdy supporters' group dubbed "Daniel's Amigos." He now joins Colombia's Juan Pablo Montoya as the only two drivers from Latin America to win a Cup Series race.
Second Latin American Cup Series winner
Suarez and Montoya are among only five NASCAR Cup Series who were born outside of the United States. The other three are Australia's Marcos Ambrose, Canada's Earl Ross and the legendary Mario Andretti of Italy. 
Despite his long wait, Suarez was already promising at least one more.
"This," he said, "is the first one of many."
Get the Our Esquina Email Newsletter
By submitting your email, you are agreeing to receive additional communications and exclusive content from Our Esquina. You can unsubscribe at any time.