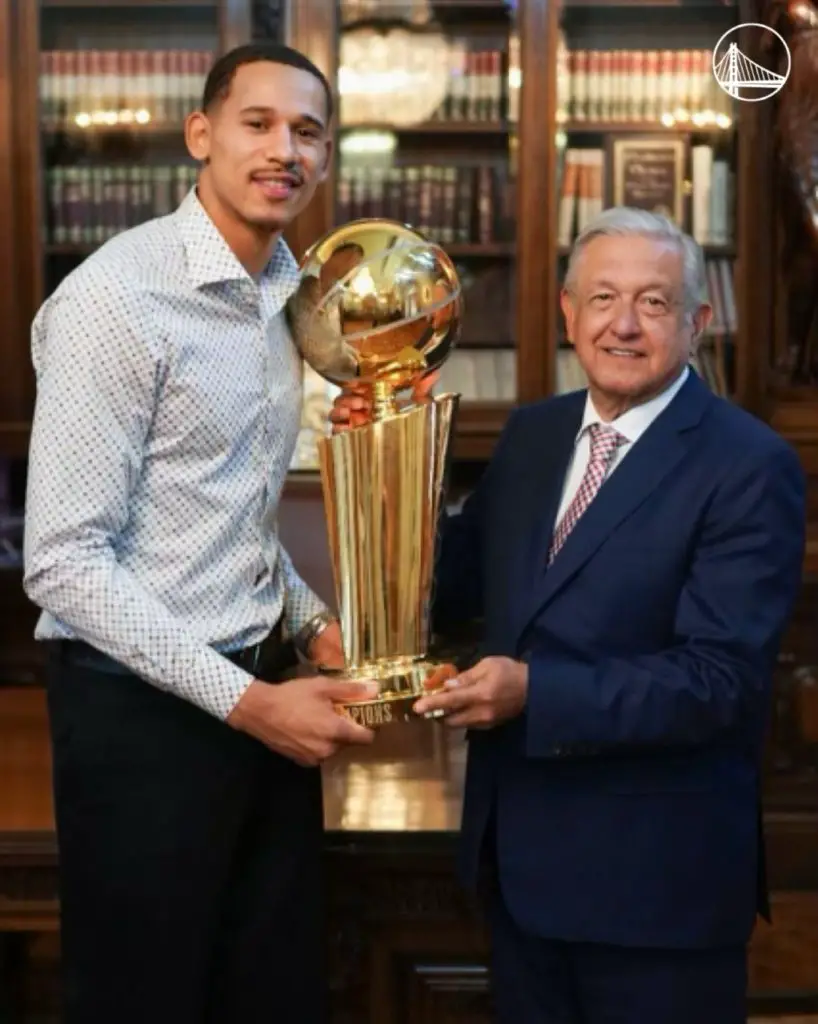 Lopez Obrador honors Juan Toscano-Anderson
Juan Toscano-Anderson visits Mexico's Palacio Nacional
Andres Manuel Lopez Obrador paid tribute to the Golden State Warriors' Juan Toscano-Anderson. In turn, the Mexican American guard gave Mexico's President a light blue Warriors jersey with "Lopez Obrador" and No. 22 on the back.
During a visit at Mexico's Palacio Nacional, the Mexican President thanked Toscano-Anderson for bringing the Larry O'Brien NBA Championship Trophy to Mexico.
Lopez Obrador welcomed Toscano-Anderson to Mexico's presidential palace to honor him for becoming the second NBA champion of Mexican descent.
Numerous Mexican Major League Baseball stars have visited the presidential palace in recent years, including the Dodgers' Julio Urias and the Astros' Jose Urquidy. But this was the first NBA player's visit under this administration.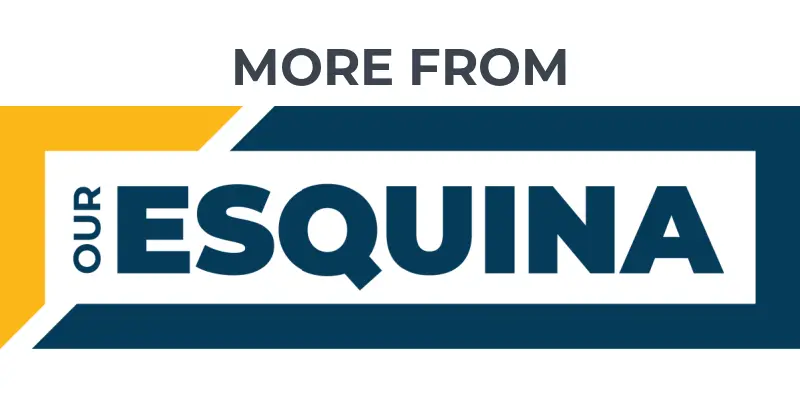 Lopez Obrador 'proud of' Toscano-Anderson
Toscano-Anderson is the grandson of a Mexican immigrant from the Mexican state of Michoacán., is the first NBA player Lopez Obrador has honored.
"We are proud of him," Lopez Obrador said of Toscano-Anderson. "I was telling him that we're tremendously grateful because when they triumphed, we're talking about the best basketball team in the United States and possibly the best basketball team in the world."
Toscano-Anderson is biracial. His father is African American. His mother is Mexican American. He was raised in Oakland, Calif., and proudly honors his neighborhood by wearing his street number as his jersey number.
'Viva Mexico'
Toscano-Anderson won a pair of championships in the Mexican professional basketball league before breaking into the NBA. He also speaks Spanish fluently and proudly represents his grandfather's roots.
Toscano-Anderson celebrated the Warriors' NBA Finals victory over the Celtics last week in Boston with a Mexican flag. Former No. 1 overall pick Mark Aguirre, whose grandfather was Mexican, is the only other NBA champion of Mexican descent. 
SIGN UP FOR THE OUR ESQUINA'S FREE WEEKLY NEWSLETTER
"We were very proud because he came out with our country's flag," Lopez Obrador said to Toscano-Anderson as they held the Larry O'Brien Trophy. "He doesn't forget his family's origins. For that, Juan, we're appreciative a lot.
"Regards to all of your relatives, Mexicans, Americans. We have to maintain the unity of our pueblos. It's very important."
Toscano-Anderson was admittedly nervous. Speaking Spanish, he thanked Lopez Obrador and told him it was an honor to represent Mexicans at the highest level of professional basketball.
"I love Mexico and I love all the people of Mexico," Toscano-Anderson told the Mexican President. "Thank you for all the support, and Viva Mexico."
Featured art by @warriors/Twitter
Get the Our Esquina Email Newsletter
By submitting your email, you are agreeing to receive additional communications and exclusive content from Our Esquina. You can unsubscribe at any time.