Juan Toscano-Anderson, a proud Mexican champ
Juan Toscano-Anderson becomes second NBA champ of Mexican descent
It's time to change the bio for Juan Toscano-Anderson. We can also add a new entry into the NBA record books and Mexican sports history. Call him "champ." Or should we say, "campeon?"
Although he didn't play in the Warriors' title-clinching Game 6, Toscano-Anderson made more Mexican history Thursday night in Boston.
The son of a Mexican-American mother and African American dad became the second NBA champion with Mexican ancestry. His Golden State Warriors edged out Al Holford's Boston Celtics.
Holford must settle for becoming the first native of the Dominican Republic to appear in the NBA Finals. Three-time All-Star and two-time NBA champion Mark Aguirre, a Black Mexican American whose grandfather was born in Mexico, became the first Mexican American NBA champion in 1989.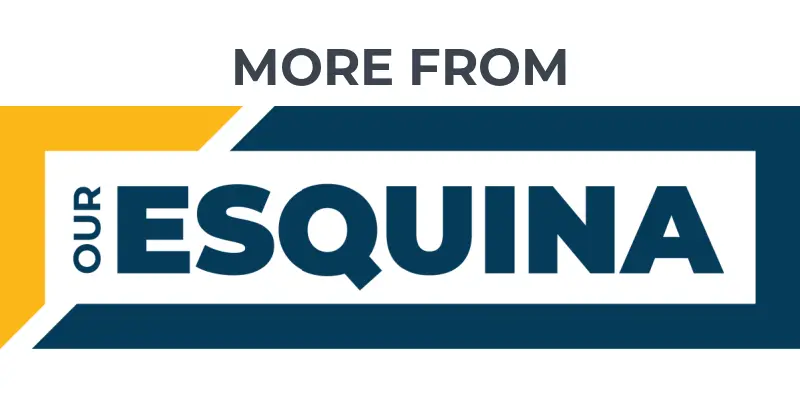 Aguirre, the first overall pick in the 1981 draft by the Dallas Mavericks, helped the Detroit Pistons win the 1989 and 1990 titles.
Unlike Aguirre, though, Toscano-Anderson actually played in the Mexican basketball league. Toscano-Anderson mentioned Mexico's Liga Nacional de Baloncesto Profesional  during a viral video on Instagram while celebrating the title with his teammates late Thursday night.
Juan Toscano-Anderson adds to title collection
He won a pair of LNBP championships in Mexico in 2017 and 2019 before ever reaching the NBA. Many have doubted the Oakland native, but he has persevered.
"Champ," he yelled while holding a cigar. "Big champ. NBA champ. Big East champ. LNBP champ. What they going to say now? Tell somebody to go change my Wikipedia. Go update my Wikipedia."
Sure enough, Juan Toscano-Anderson has already had his Wikipedia entry changed. It now reflects that he's an NBA champion. It currently erroneously reads that he's the first NBA champion of Mexican descent. 
That error is not his mistake, though. He never mentioned being the first champion of Mexican descent. He merely mentioned all of his championships. 
Call him 'world champ'
Juan Toscano-Anderson, who wears No. 95 in honor of his childhood address, even dropped some Spanish during his IG Live session.
"Hey, hermano, I told them to go change my Wikipedia," he said. "Go change it. Big East champ. LNBP champ, 95th and 8th St. champ."
The 27-year-old from Oakland played in four of the six games in the NBA Finals. He averaged two minutes a game over those appearances, but he contributed during the regular season and is now in the NBA record books.
"They can call me whatever they want to," he said. "Make sure you call me a world champ."
Juan Toscano-Anderson, a proud Mexican and world champ.
Get the Our Esquina Email Newsletter
By submitting your email, you are agreeing to receive additional communications and exclusive content from Our Esquina. You can unsubscribe at any time.