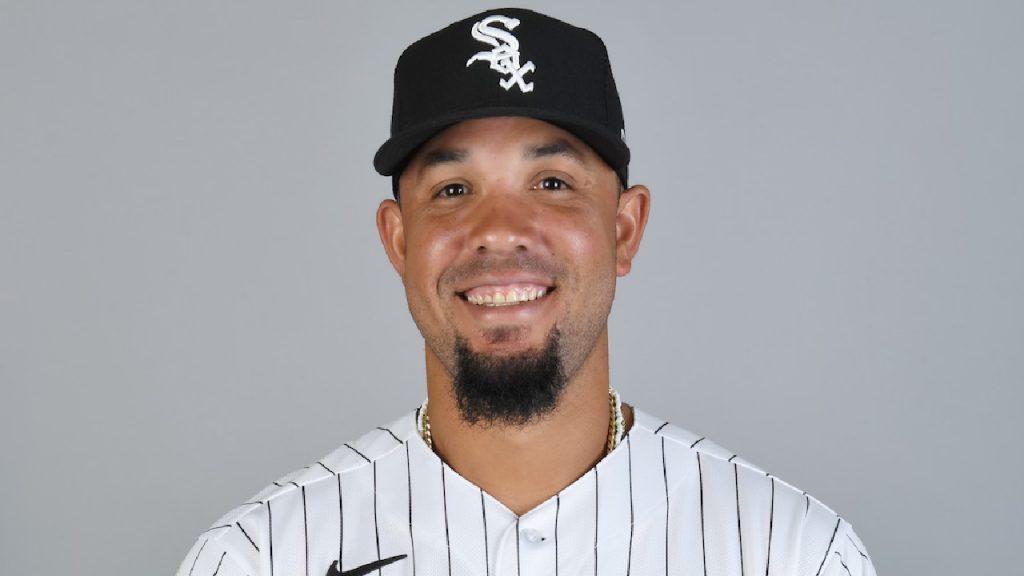 Grateful José Abreu Shares Glory After AL MVP Award
After José Abreu won the most hallowed individual award in baseball, he credited those around him for the achievement.
When Chicago White Sox first baseman José Abreu learned that he had won the American League Most Valuable Player award, he raised his arms in celebration and then immediately began weeping.
He then dropped his head on a table and hid his tears for a minute while shaking off questions and congratulatory pats on the back.
"His tears of joy flowed immediately after the MVP announcement," said Abreu's agent Diego Bentz, who was in the room with him during the announcement. "That is who he is. A great guy who is also an amazing baseball player.
"People like him are always winners."
For many, this is a moment to celebrate. For "Pito," as he has been affectionately called since he was a little boy in Cuba, it was a time to reflect.
Mother and grandmother on Abreu's mind
When asked what this award meant to him, Abreu turned and pointed at a photo of his grandmother. Sobbing, after several seconds, he finally answered, "she was my life."
It's clear that for Abreu, family is everything. This is evidenced by those who embraced him as he cried. It is also evidenced by his response to the same question later that evening on a conference call.
"My mother," Abreu said of his mother Daysi Correa. "She is the number one prize that I have in life."
Bentz wasn't surprised by Abreu's demeanor or gratitude after the slugger received 21 of the 30 first-place votes from members of the Baseball Writers' Association of America. The Indians' José Ramirez finished second, followed by the Yankees' DJ LeMahieu.
"Anytime someone meets José, they always come away feeling like they've known him their entire life," Bentz told Our Esquina. "José is a genuine and caring person with everyone.
"He loves playing the game of baseball, loves being a member of the White Sox family, and loves the city of Chicago."
Abreu becomes third Cuban to win MVP
In being named MVP, Abreu became only the third Cuban-born player in MLB history to win the award. The last Cuban player to be named MVP was Jose Canseco in 1988. Zoilo Versalles won the MVP in 1965 with the Minnesota Twins.
Though this award recognizes a player's individual efforts, for the slugger from Cienfuegos, Cuba, he was adamant he didn't accomplish this on his own.
"I'm grateful for my first manager Robin Ventura and Rick Renteria," Abreu later said in a conference call. "I'm also grateful for my teammates."
Entering the 2020 season, the White Sox and Abreu agreed to a three-year, $50 million extension. At the time many questioned the team's decision to extend the 33-year-old slugger.
Asked if this motivated him to put up the type of season he did, Abreu didn't take the bait. Despite leading the league with 76 hits, 60 RBI, and a .617 slugging percentage, Abreu said, "Having the support of those that I love was enough for me to ignore all of that talk."
For his entire career, Abreu has focused his attention on doing things "the right way" and keeping it simple. "I always try to do things correctly, even when nobody is looking," Abreu said. "Everything else, I leave it up to life."
This season, for the first time since 2008 and for the first time in his MLB career, the White Sox and Abreu made it to the postseason. For some, being on a playoff-bound team is enough to motivate them to perform at a greater level.
Not for Abreu.
"It was nice to make the postseason, but we have to keep moving forward," he said.
In these responses, Abreu mirrored precisely what every great player we have ever witnessed carries within them. It's an innate ability to drive the focus away from them and on toward what is ahead.
"All of this happens for a reason," Abreu repeated when asked about his performance this season. "God is in charge."
Get the Our Esquina Email Newsletter
By submitting your email, you are agreeing to receive additional communications and exclusive content from Our Esquina. You can unsubscribe at any time.