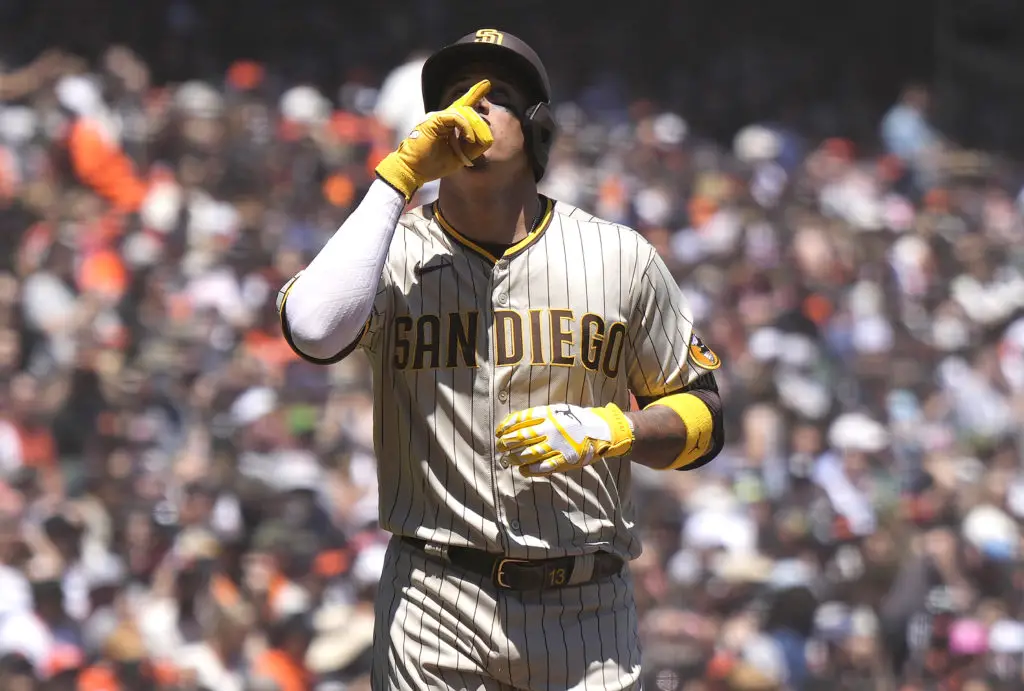 Too early MVP, Cy Young predictions
Pablo Lopez could be first foreign born Latino Cy Young winner since 2010
The 2022 MLB season is around the quarter mark, so there's no better time to make Cy Young and MVP award predictions.
Will Shohei Ohtani defend his 2021 AL MVP award? Can Robbie Ray win a second consecutive AL Cy Young award? So far, in the American League, neither player is playing well enough to be considered.
Will Bryce Harper get his third NL MVP award, tying 10 other players in MLB history for the second most MVP awards ever? Can Max Scherzer become one of only five players ever to win four or more Cy Young awards? So far in the National League, neither of those two stars is likely to be considered.
Which players have put up the best performance so far this season? Let's take a look.
AL MVP Favorite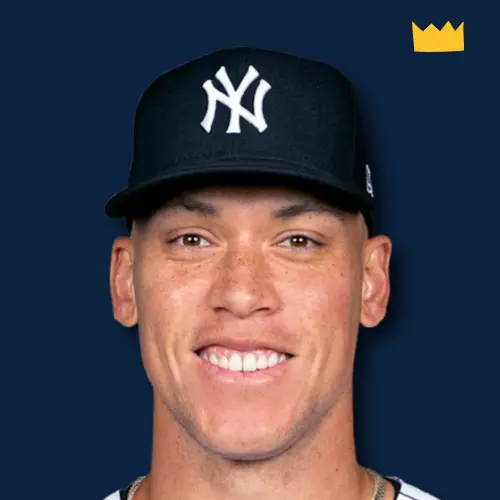 Prior to the season, many expected the New York Yankees to extend Aaron Judge. Negotiations lasted until mere hours before the first pitch on Opening Day, and no agreement was reached.
A frustrated Brain Cashman, the Yankees' general manager, went as far as to reveal the 30-year-old slugger turned down a 7-year deal worth $213.5 million ($30.5 million AAV). For many, this was a fair offer. For Judge, it was a challenge.
Through 42 games this season, Judge leads MLB with 17 home runs, a .715 slugging percentage, and 108 total bases. At this pace, he would finish the year with 65 home runs, the most in MLB since Barry Bonds hit 73 in 2001.
If this level of production continues, Judge will win the American League MVP award. More importantly, he'll solidify himself as a top three player in baseball, all the while being paid like it.
AL MVP Runners-up
Trailing Aaron Judge in our "way too early predictions" are two perennial MVP candidates. The first is Mike Trout, who already has three MVP trophies to his name.
After missing most of the 2021 MLB season with a right calf strain, Trout has been on a mission this season. Some were already writing off the 9-time All Star and 8-time Silver Slugger award winner. They said the type of injury he suffered had to take a toll on him.
The naysayers were wrong. This season, Trout trails only Judge in fWAR (3.0 vs. 2.9). He has an MLB-best 1.133 OPS and is tied with Yordan Álvarez for the second most home runs (12) in all of baseball.
---
The second runner-up is Cleveland Guardians infielder José Ramírez. Through 38 games this season, Ramírez leads MLB with 41 RBIs and the American League with three triples.
For his career, the 3-time All Star and 3-time Silver Slugger from Baní, Dominican Republic, has — you guessed it! — three top-3 finishes for the AL MVP award.
This offseason, he solidified himself as a fan favorite by taking a team-friendly contract extension from the Guardians.
"I want to be happy, not just a lot of money," he told Univision reporter Mike Rodríguez. "And I feel happy [in Cleveland]."
AL Cy Young Finalists
Houston Astros ace Justin Verlander went 624 days between starts. And with they way he's pitching, it's like he hasn't skipped a beat.
In his fifth season in Houston, the 2-time Cy Young award winner is well on his way for a third. Through eight starts this season, Verlander leads MLB with six wins, a 1.22 ERA, and a 0.716 WHIP.
If Verlander can secure his third Cy Young, he will be the oldest pitcher to win the award since Roger Clemens — also with the Astros — did it in 2004.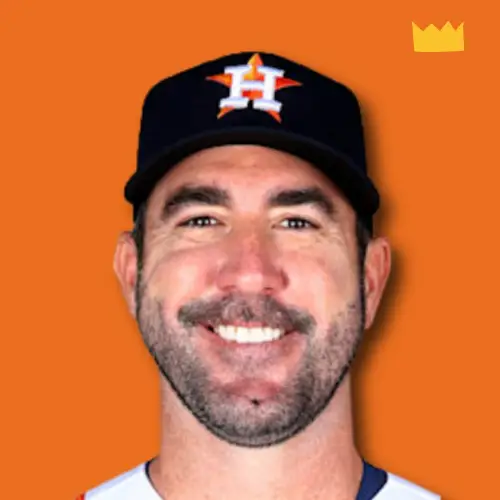 ---
Challenging Verlander for the AL Cy Young award this season are Toronto Blue Jays ace Kevin Gausman and Detroit Tigers lefty Tarik Skubal.
We begin with Gausman, who established himself as a truly elite pitcher last season with the San Francisco Giants. His performance that season earned him his first All Star appearance and a top 10 finish for the NL Cy Young Aard.
This season, the 31-year-old veteran leads MLB in Fielding Independent Pitching (FIP) and has the lowest walk rate. This has allowed him maintain his dominance with the Toronto Blue Jays, who play in an arguably tougher division than his previous team.
---
The second runner-up for the AL Cy Young award is the 25-year-old Tarik Skubal. So far this season, Skubal has pieced together his best season yet.
He trails only Gausman for the highest pitcher fWAR and the lowest FIP in MLB.. His 2.22 ERA is also the fifth lowest in the AL.
NL MVP Finalists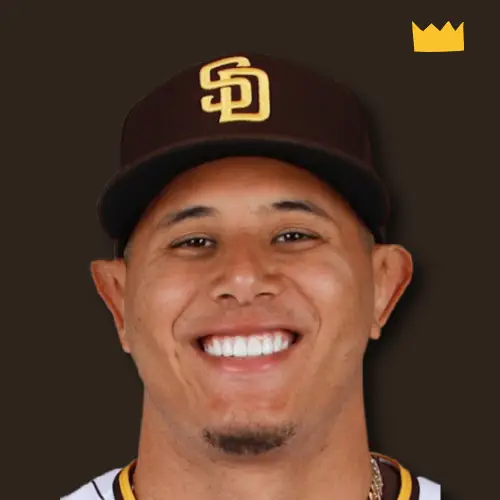 Already in his 11th MLB season, Manny Machado is putting up his best performance yet.
Through 42 games, the 29-year-old Dominican-American leads the world with a .365 batting average, a .440 on-base percentage, and 58 hits. He leads the National League with a .604 slugging percentage and a 1.043 OPS.
This has allowed the San Diego Padres to remain competitive in a difficult NL West. As of this writing, the Pads trail the Los Angeles Dodgers by just 0.5 games in the division.
If Machado can continue playing like an MVP, when Fernando Tatís Jr. returns, San Diego will be a force to be reckoned with.
---
Trailing just behind Machado is Mookie Betts. Last season, the 2018 AL MVP award winner looked like he was on the decline. Across the board, all of his stats were below average.
This season, Los Angeles Dodgers can breathe a collective sigh of relief as the 29-year-old appears to be back to his old self. Betts trails only Machado with a 2.3 fWAR in the NL. He is also back to doing what he does best: scoring runs.
This season, Betts leads MLB with 44 runs scored and is now tied with Trout and Álvarez with 12 home runs.
---
Duking it out for the second runner-up are two St. Louis Cardinals teammates: Nolan Arenado and Tommy Edman.
Both players have a 2.1 fWAR, but they each got there in different ways. Arenado has done it with power and precision hitting while Edman is doing it with patience and plate discipline. Here's how each player fares in some of the more important stats:
| | | | | | | | |
| --- | --- | --- | --- | --- | --- | --- | --- |
| | HR | BB% | K% | AVG | OBP | SLG | OPS |
| Arenado | 9 | 8.8% | 15.3% | .294 | .353 | .556 | .909 |
| Edman | 4 | 10.7% | 14.7% | .279 | .369 | .435 | .804 |
Edge: Arenado
NL Cy Young Finalists
Miami Marlins pitcher Pablo López is on the cusp of history. If he keeps this pace, he is likely to become the first foreign born Latino to win a Cy Young award since "King" Felix Hernández won it in 2010.
He would be the only the third foreign born Latino ever to win the Cy Young award in the NL, the first since Pedro Martínez won it in 1997 as a member of the Montreal Expos.
The 26-year-old from Cabimas, Venezuela, has earned his spot as our "way too early" NL Cy Young award winner by posting a 4-1 record with an NL-best 1.57 ERA.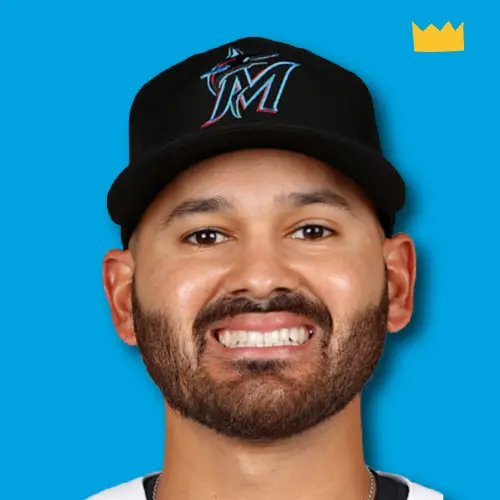 ---
Carlos Rodón has come a long way since being designated for assignment at the end of the 2020 season. Since then, he was re-signed by the Chicago White Sox in 2021, where he went on to have the best season of his career.
Now, he finds himself with the San Francisco Giants, where he has only gotten better. Currently, the 29-year-old leads the NL with a 2.12 FIP, a 12.5 strikeout rate, and a 1.5 fWAR. He falls to López only because of record and ERA.
It is entirely possible that López and Rodón switch places when we revisit our award predictions during the All Star break.
---
We round out our predictions with San Deigo Padres pitcher Joe Musgrove. Through eight starts this season, Musgrove is a perfect 5-0 and boasts a stellar 1.90 ERA, which trails only Pablo López.
Though he trails Rodón and Zack Wheeler and is tied with López for the second-best fWAR in the NL, it's hard to look past his record and ERA. That is why he walks away as our third-favorite to win the NL Cy Young award.
Get the Our Esquina Email Newsletter
By submitting your email, you are agreeing to receive additional communications and exclusive content from Our Esquina. You can unsubscribe at any time.