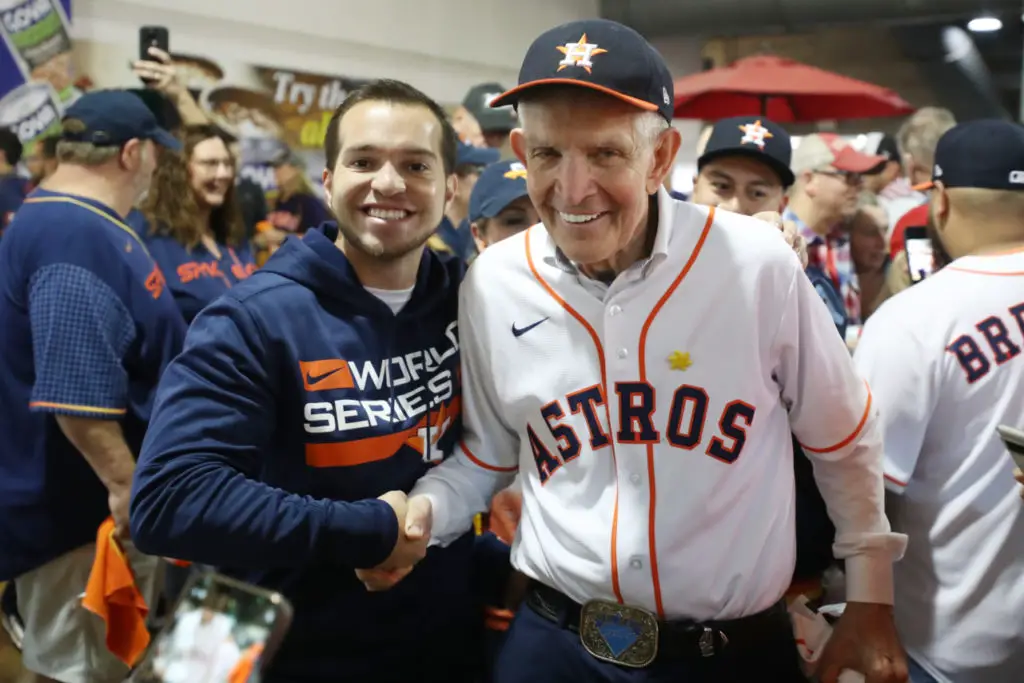 Legend Mattress Mack defends Jose Altuve
Prominent Houston furniture store owner curses out Phillies fan
Jim  McIngvale, the famous Mattress Mack, can more than save you money at Gallery Furniture. The diehard Houston Astros fan can also curse out Philadelphia Phillies fans with the best of them.
In a now viral video, the diehard Astros fan and prominent Houston philanthropist can be seen yelling "F–k you, ass-h—!" after Game 3 of the World Series at Philadelphia's Citizens Bank Park.
McIngvale is one of Houston's most prominent figures. He has received some of the loudest ovations at Minute Maid Park throughout the postseason and the regular season whenever the Astros have shown him on the jumbotron.
Mattress Mack is a Houston sports staple
Mattress Mack has been on the field for most of the Astros' postseason games, home and away. He was at Citizens Bank Park for Game 3 of the World Series between the Astros and Phillies.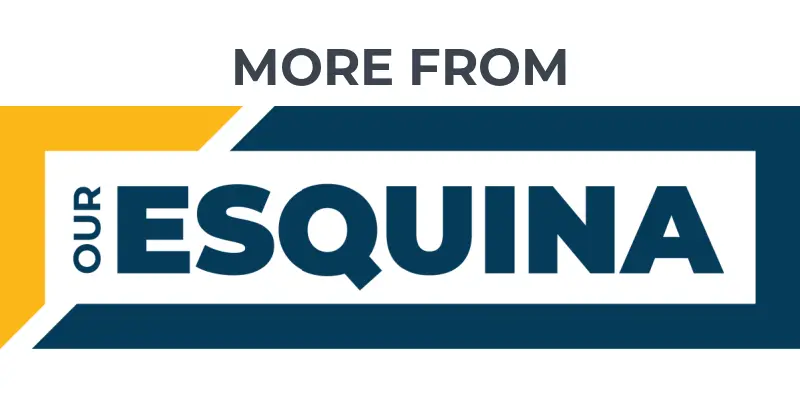 Ranger Suárez leads Phils to 2-1 World Series lead
Jeremy Peña, Nolan Arenado make Gold Glove history
Bryan Abreu appreciates Pedro Martinez's advice
Mattress Mack, 71, helps countless charitable causes throughout Houston and the Gulf Coast. Thousands of Houstonians have found refuge at Gallery Furniture over the last two decades after natural disasters.
He also is famous for his promotions tied to Houston sports teams. This year he ran a promotion tied to the Astros' World Series hopes. Under that promotion, fans who purchased furniture totaling a certain amount were promised their money back if the Astros won the World Series.
McInvale's staff put out a statement Wednesday morning to local TV station KHOU and other outlets.
Defending Jose Altuve
"A Phillies fan was heckling Mack the whole game and followed him out to the concourse at the end of the game," the statement read. "The fan continued to shout negative comments about the Astros including they are a bunch of cheaters. … Jose Altuve will never make the Hall of Fame… we should take off their jerseys to see if they are wearing buzzers. Mack had enough of the negative comments and responded to the heckler."
Many Phillies fans definitely rode the Astros and their fans throughout the Phillies' 7-0 victory in Game 3. The same is expected during Game 4 Wednesday and Game 5 Thursday.
"They yelled 'cheater' at most players, even rookie (Jeremy) Peña and booed every player 'till the bitter end," said a diehard Astros fans who was at Game 3. "It was a tough crowd, more than Yankees.
"They stood up the entire time, which I didn't mind, but Astro folks next to me did mind. Loudest, toughest crowd I've ever witnessed. … Louder, more aggressive than Dodger fans when I was at World Series."
Mattress Mack clearly got tired of the taunts, and he lashed right back at the end.
Get the Our Esquina Email Newsletter
By submitting your email, you are agreeing to receive additional communications and exclusive content from Our Esquina. You can unsubscribe at any time.