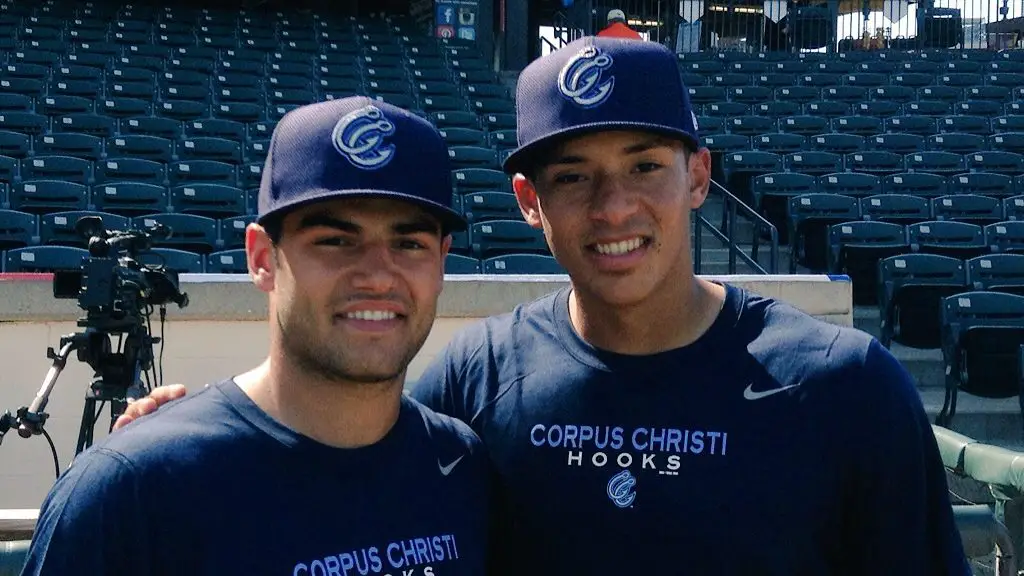 Lance McCullers, Correa: Astros brothers from the start
Compadres on and off the field
WEST PALM BEACH, Fla. – Lance McCullers Jr. still remembers his first conversation with Carlos Correa as teammates. The conversation happened soon after the Houston Astros drafted Correa first overall and McCullers 41st. 
They were staying at the old Holiday Inn in Kissimmee, a short drive from the Astros' old spring training facility. Correa was still 17, and McCullers was just 18. 
"The only person I really knew there was Carlos," Lance McCullers Jr. recalled almost a decade later. "We sat together, and I said, 'Hey, man, you want to drive to the field with me in my car? 
"Ever since that day it's really been just a really special bond between us. We've lived together in the minor leagues. We've come up together, experienced a lot of awesome things together."
Breaking through in 2015
They were both in the majors less than three years later. McCullers made his debut on May 18, 2015, making the jump straight from Class AA Corpus Christi. 
Correa spent about a month at Class AAA Fresno before joining his pal in the majors on June 18, 2015, after brief cameos at Corpus and Fresno. Together, they helped propel the Astros to their most successful run in franchise history. 
They helped the Astros reach the postseason for the first time in a decade in 2015.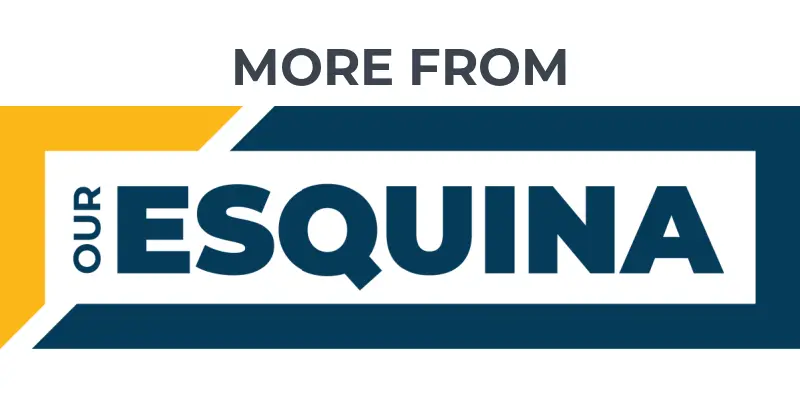 The duo posed for a picture together at Corpus Christi's Whataburger Field in their Hooks uniforms before an exhibition against their future teammates in early April 2015. 
A few days later, McCullers pitched for the Astros at Minute Maid Park in their final exhibition of that spring. It was his first introduction to Houston fans who have grown to love Lance McCullers Jr., the son of former big league closer Lance McCullers Sr.
'Better looking,' Lance McCullers and Correa
"I think we're better looking now," McCullers joked after seeing that picture he remembers well. "Carlos, and I, man, we've come a long way."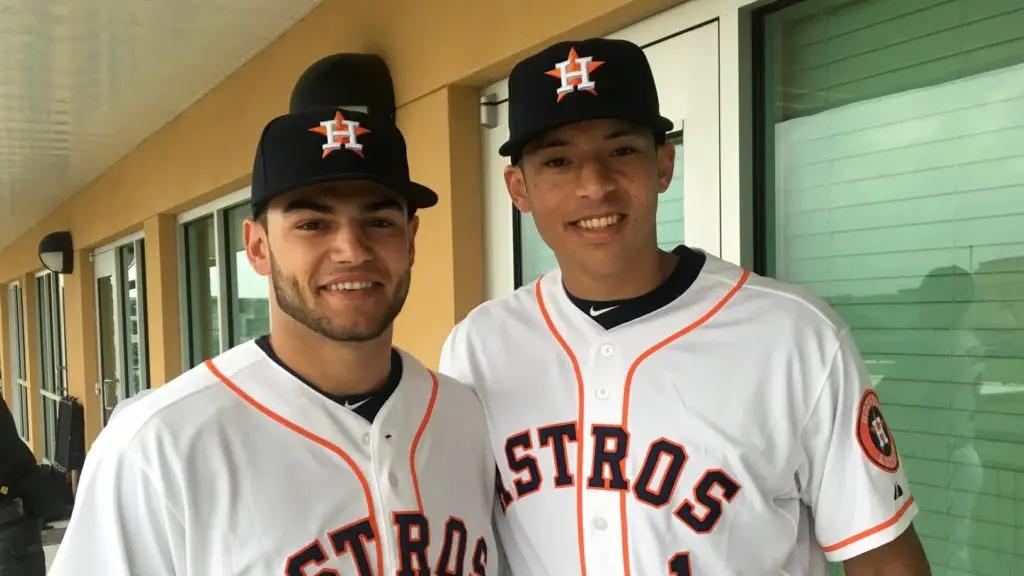 They have definitely come a long way. Correa, 27, has earned two All-Star nods. The star shortstop also was the 2015 Rookie of the Year. Last year, he picked up his first Rawlings Gold Glove and a Platinum Glove. 
McCullers, 28, has earned one All-Star berth and is coming off arguably the best season of his career.
As every baseball fan in Houston knows, they helped the Astros win the 2017 World Series. They're big reasons why the Astros have appeared in three of the last five World Series.
Off the field, they've also grown tremendously since that conversation at the Holiday Inn in Kissimmee. They're both married with children now.  
Compadres, on and off the field
Correa and his wife Daniella welcomed their first child in the offseason. They asked Lance and Kara McCullers to serve as godparents. 
There is arguably no greater sign of respect in Latino culture than to ask a person to serve as your child's godparent. That pedestal has universal value throughout Latino culture, whether you're Puerto Rican like Correa, Mexican American like Daniella or bi-cultural like McCullers, whose mother is a Latina.
"Probably topping them all was him asking my wife and I to be the godparents of their son, their first born," McCullers said. "It's really special, man. Carlos has a really special place in my heart."
Lance McCullers waits like everybody else
For that reason, McCullers didn't bother his compadre with questions about free agency this winter. Yes, he wanted him to return to the Astros. 
In that regard, he's no different than any loyal Astros fan. Lance McCullers, who signed a five-year, $85 million extension last year, is confident their bond will remain whether they wear the same uniform or not.
"We're family now," he said. "I want what's absolutely best for Carlos. If what's best for Carlos is being in this locker room, we'll jump for joy. If he lands somewhere else, I think he's had an amazing impact on this team, this organization, on this city. 
"I think it will last for a long time. If you truly love someone, you always want the best for that person. If the best for him is here, then we'll welcome him with open arms. If it's somewhere else then I'll probably say hi from across the field and hug him in the offseason."
Get the Our Esquina Email Newsletter
By submitting your email, you are agreeing to receive additional communications and exclusive content from Our Esquina. You can unsubscribe at any time.