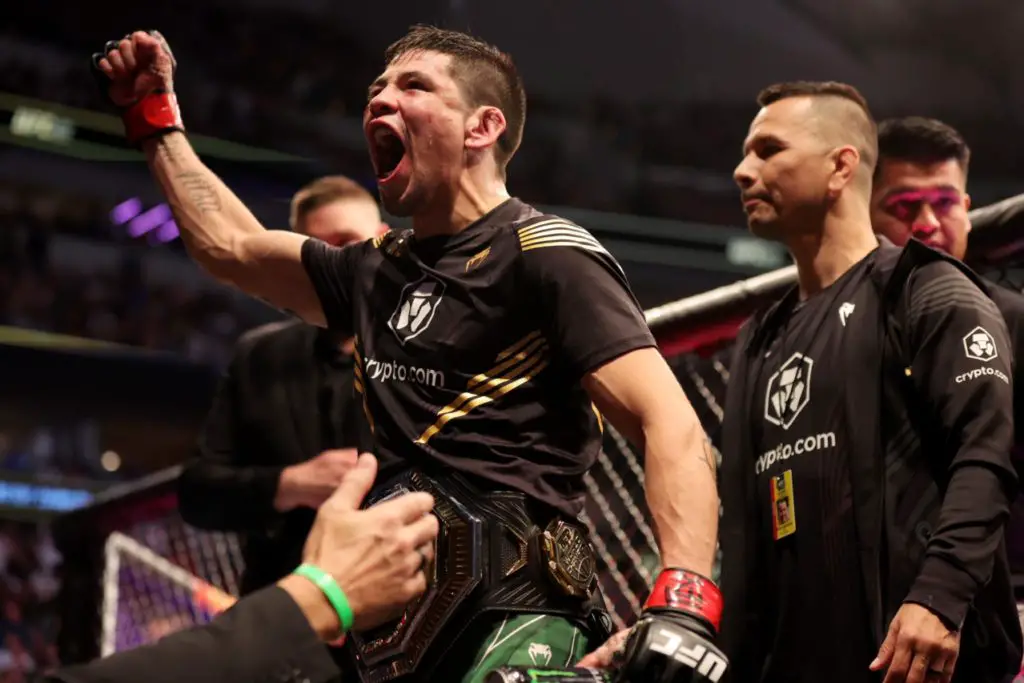 Julio Cesar Chavez loved Brandon Moreno shot
After winning interim belt, Brandon Moreno sets sights on Deiveson Figueiredo rematch
Count Mexico's great champion Julio Cesar Chavez among those who were impressed by the damage Brandon Moreno caused Saturday night with a devastating liver shot.
Chavez, known affectionately as "El Gran Campeon Mexicano," posted a video of Moreno's final assault against New Zealand's Kai Kara France on his Instagram page.
Just as France appeared to have gained control of the momentum of the interim flyweight title fight in the third round, Moreno caught him with a crushing kick to the side. The liver shot practically paralyzed France, who clutched at his right side and tumbled to the mat.
Moreno then pounced. He went to the ground and delivered blow after powerful blow to France's head before the referee stepped in to stop the beating. 
"How many times have I told you the blow to the body is the greatest weapon?" Chavez wrote on his Instagram page. "I think you hit him on the nail with this tremendous kick."
Chavez added a #GanchoalHigado hashtag, meaning hook to the liver. Then in all caps, Chavez wrote "congratulations champion" in Spanish. 
Brandon Moreno humbled by Chavez's praise
Moreno clearly appreciates the praise from the man who is widely considered the greatest Mexican world boxing champion.
"An honor champion. I appreciate the good vibes," Brandon Moreno replied.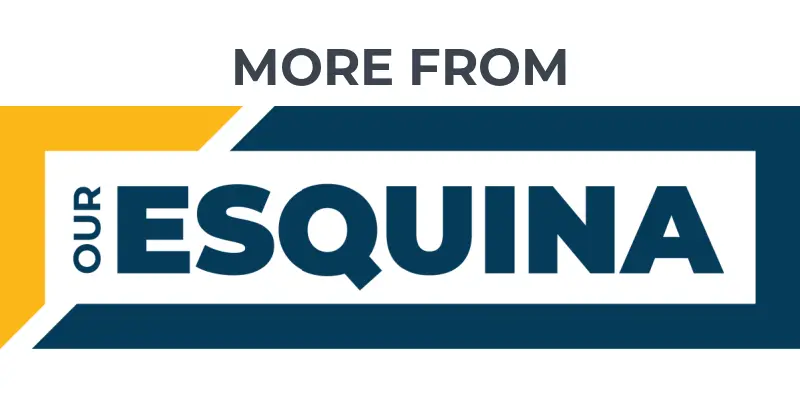 MLB Power Rankings: The Toronto Blue Jays are Soaring
Champ Brandon Moreno Opens Mexico For UFC
The Marketing Jersey is an immigrant's triumph
David Ortiz hits right notes in Hall induction speech
Minnie Miñoso induction felt bittersweet
Brazil's Amanda Nunes' dominant, bloody victory over Julianna Peña was the main event at UFC277. That women's bantamweight title match lived up to the hype as well.
Nunes methodically pummeled the defending champion Peña, who proved her toughness while continuing to fight until she lost via decision. Nonetheless, UFC president Dana White picked the Moreno-France duel as the fight of the night for a reason.
Brandon Moreno, the son of humble piñata makers from Tijuana, Mexico,  made history last year when he beat Brazil's Deiveson Figueiredo to become the Ultimate Fighting Championship's first champion from Mexico.
Moreno (20-2-6) lost his belt in his first defense in a rematch against Figueiredo last Jan. 22 by unanimous decision. The Moreno-Figueiredo trilogy has been so close and thrilling, fans want a fourth installment of that rivalry.
Moreno's victory on Saturday night at Dallas' American Airlines Center appears to have set up a rematch between Moreno and Figueiredo.
Brandon Moreno ready for Moreno-Figueiredo
"I have a lot of respect for Kai Kara France," Moreno told the media in Dallas after the fight. "I had three fights in a row with Deiveson. He started to throw me a lot of trash talk. Then I started to get angry and I started to answer back. 
"But it was very refreshing to be in an interview with Kai when the guy was very respectful with me."
Moreno and Deiveson might have already fought again if Deiveson hadn't suffered a hand injury, prompting Moreno to take the fight with France. 
Deiveson was in Dallas watching closely. He even entered the Octagon after the Moreno's fight, creating an awkward moment as Moreno extended his hand to shake hands against his nemesis.
Brandon Moreno actually saw Deiveson in the hotel lobby two days before the fight. 
"I was ready to take the mic and go, 'Let's go, motherfucker. Let's go for the fourth one,'" Moreno said. "But, man, everything I said was real."
Moreno noted that he thought of his eight-year-old daughter Madison and decided against ranting against Deiveson.
"I don't want her to (see) her dad doing stupid things in television," he said. "I took the spot to (say), 'Man, brother, I forgive you for everything and please forgive me if I did something bad against you. But don't be confused, I want to fight against you.'"
Get the Our Esquina Email Newsletter
By submitting your email, you are agreeing to receive additional communications and exclusive content from Our Esquina. You can unsubscribe at any time.