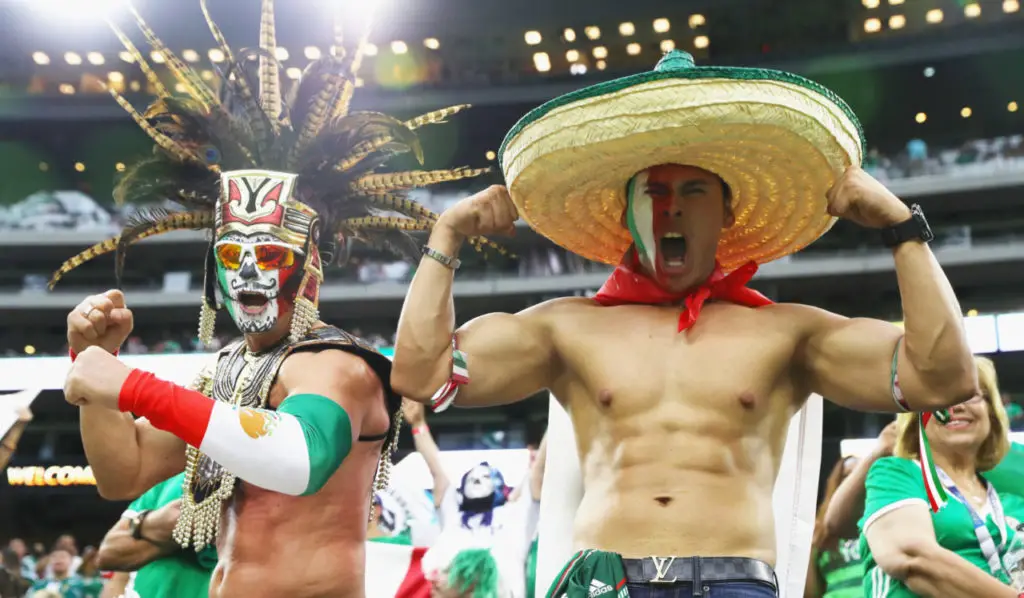 Diversity, Mexico ties help Houston 2026 World Cup bid
Houston among 16 cities picked to host 2026 World Cup games
HOUSTON – The Bayou City's diversity and ties to Mexico proved crucial in landing a spot among the 16 host cities for the 2026 FIFA World Cup in the United States, Canada and Mexico.
The fourth largest city in America was among 11 cities from the United States, three from Mexico and two from Canada picked to host the world's most popular sporting event in four years.
The Houston 2026 World Cup Bid committee emphasized the city's rich diversity, and it paid off.
"I think that is what carried us over the top," Houston Mayor Sylvester Turner said after the announcement Thursday. "We are the most diverse city in the United States. We are a very inclusive, pluralistic community. One quarter of the people who live in our city, for example, come from outside the United States. 
"So when you're talking about a global, international community, a city of immigrants, diversity, inclusivity, that's what this city is all about. That was very important to the FIFA committee. And today they honored and acknowledged that by selecting Houston-Harris County to be one of those cities hosting these games."
Houston will host between five or six World Cup matches at the Houston Texans' NRG Stadium, which has played host to two Super Bowls and dozens of international soccer matches since opening in 2002.
Texas-Mexico corridor for Houston 2026 World Cup bid
Houston joins Dallas and Mexico's Guadalajara, Monterrey and Mexico City to form a perfect Mexico-Texas corridor for the 2026 World Cup. Texas, Mexican and international soccer fans can get between any of those cities in short flights under three hours.
Fans can also drive from Houston to Dallas in less than four hours or from Houston to Monterrey in about eight hours.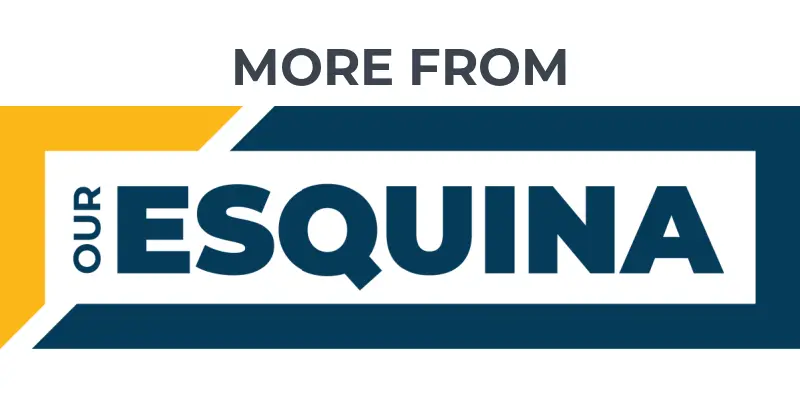 Houston 2026 World Cup committee bid president Chris Canetti said Houston's bid promoted the city's ties to Mexico.
"We felt that Houston as a city has a great relationship with Mexico, probably the best relationship than any of the other cities that we were competing with," Canetti said. "So we wanted to push that relationship and promote that relationship and demonstrate the synergies that could exist between Houston and Mexico and all of the logistical and technical benefits of having these cities so close together and so accessible. 
"Two hours by flight, things by that nature, and to your point short car rides and so on and so forth. When we talk about some of the key selling points, that was definitely on the list."
One of 16
Houston, Dallas, Atlanta, Kansas City, Mexico City and Monterrey form the Central Region of sites. The East Region includes Toronto, Canada, Boston, Philadelphia, Miami and New York-New Jersey.
The West Region sites include the San Francisco Bay Area, Vancouver, British Columbia, Canada, Seattle, Los Angeles' SoFi Stadium and Guadalajara.
A combined 22 cities bid to host games. Three of the four largest cities in America were awarded sites. Chicago, the third largest city in America, didn't submit a bid after playing a crucial role during the 1994 U.S. World Cup.
A record 48 countries will be invited to the 2026 World Cup. Mexico will make history as the first country to hold three World Cups after hosting the 1970 and 1986 tournaments. 
"It's great for the city of Houston," said Houston City Councilman Dave Martin. "But more importantly if you compare it to a Super Bowl, the Super Bowl has become a corporate event."
A major soccer town
Martin is arguably the most passionate soccer fan among Houston politicians. He's a longtime soccer dad who even served on a local recreational soccer league's board before getting into city politics.
Martin has spent thousands of days at soccer fields in Houston and throughout the United States for practices or games with his kids over the years. He is also a fixture at Houston Dynamo games.
 "The everyday man or kid can't enjoy the opportunity to go to the Super Bowl," Martin said. "This gives us the opportunity for affordable tickets in our own backyard to see the most prestigious sporting event in the globe, much bigger than a Super Bowl.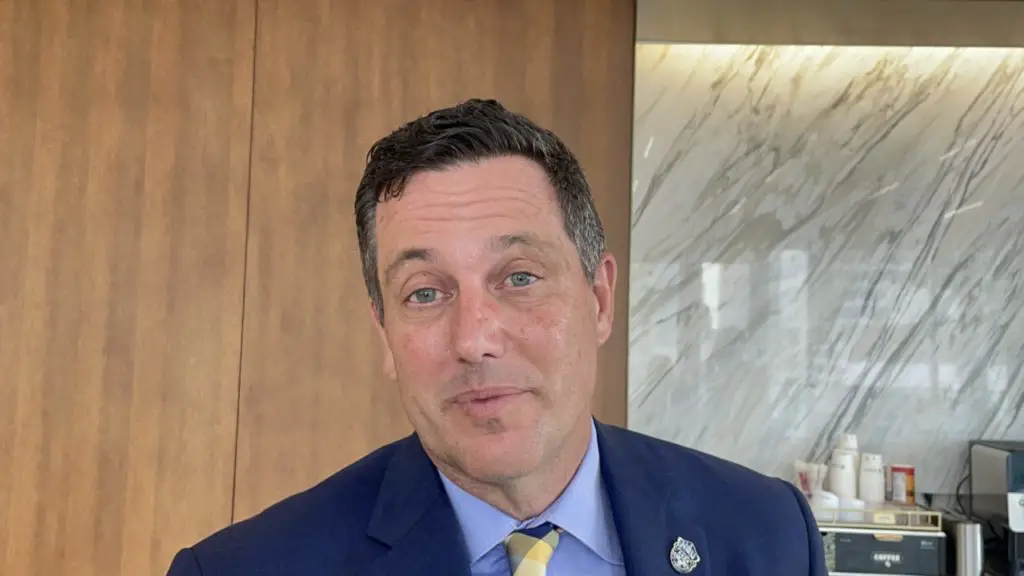 "What I enjoy about it is the affordability for tickets so a dad and a son and a daughter and mom can go to a game and enjoy it."
Houston didn't serve as a host city during the first World Cup in the United States in 1994. The Bayou City and Harris County, however, has grown into one of America's best soccer regions since the Houston Dynamo debuted in 1996.
The Dynamo have won a pair of MLS titles and appeared in four MLS Cup Finals during their brief history in town. Moreover, Canetti was the president of the Dynamo when NRG Stadium played host to the 2010 MLS All-Star Game, which drew the fifth largest crowd for any All-Star Game in American sports.
Strong track record with jewel sporting events
Canetti estimates that NRG Stadium and the Dynamo's PNC Stadium have helped Houston play host to more international soccer matches than any city in America over the last decade. No stats are readily available on that front. He's not wrong by much if he is, though.
Houston also has a strong track record over the last two decades with major sporting events. Multiple World Series, Super Bowls, NCAA Final Fours and Regional Tournaments have been held in Houston since 2004.
Nothing, however, compares to the FIFA World Cup.
"This will rank amongst the top, if not at the top," Turner said. "We've hosted the Super Bowl. We've hosted the NCAA Final Four, we've done all of that. But this is the largest sporting event in the game. At the last World Cup, for example, you had 3.5 billion who watched. 
"That's almost half the world's population. Now you're talking about Houston-Harris County hosting five to six games with the economic factor of over a billion dollars. The hundreds of millions of impressions that will flow from this city, people talking about Houston, Houston, Houston. I appreciate the … World Series. I don't want to take anything away, but this just happens to be the largest sporting event in the world."
Get the Our Esquina Email Newsletter
By submitting your email, you are agreeing to receive additional communications and exclusive content from Our Esquina. You can unsubscribe at any time.