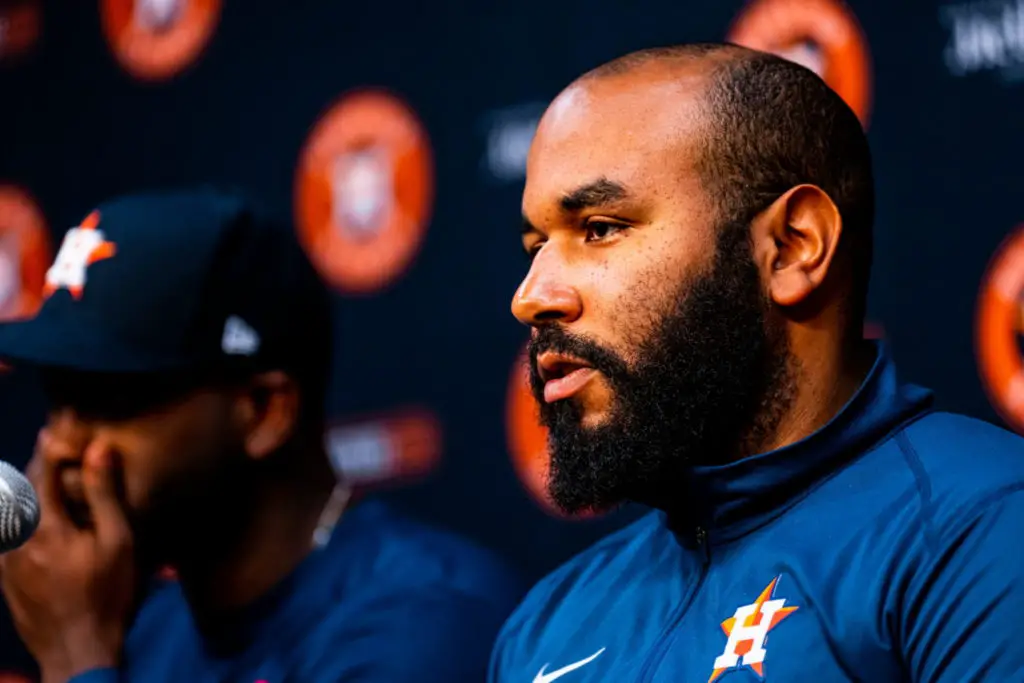 Jenloy Herrera earns Astros' trust
Herrera adds empathy to role as Astros interpreter
HOUSTON – Jenloy Herrera emigrated from the Dominican Republic without much command of the English language. He was only eight years old when his parents brought the family to Chester, Penn.
His parents – Felix Herrera and Bernarda Romano – were similar to the men he helps communicate now as the Astros' interpreter. They were Spanish speakers trying to maneuver through a foreign land with little to no command of the English language. 
Felix and Bernarda leaned on their bright boy to help them navigate through their early years in the United States. He was the one who spoke for them at the store, at the hospital, at school and numerous other places. 
The Penn State graduate didn't plan to become an interpreter. But it's important to note that he has never actually stopped translating for friends and loved ones since he arrived from Santo Domingo two decades ago.
Multiple dialects
Only the Spanish dialects are different these days for Jenloy Herrera, who became the Astros' interpreter this season. 
"It's a big task for him to understand the Mexican, the Puerto Rican, the Cuban and the Dominican," Astros lefthander Framber Valdez said. "But, it's clear that he's worked hard and prepared for that because he's doing it very well. He interprets really well, and he has a great mentality. 
"Imagine, he can translate after listening to me for 10 to 30 seconds from any conversation that I have or (Jose) Urquidy or (Luis) Garcia has. It's something that is great, and our confidence in him shows it."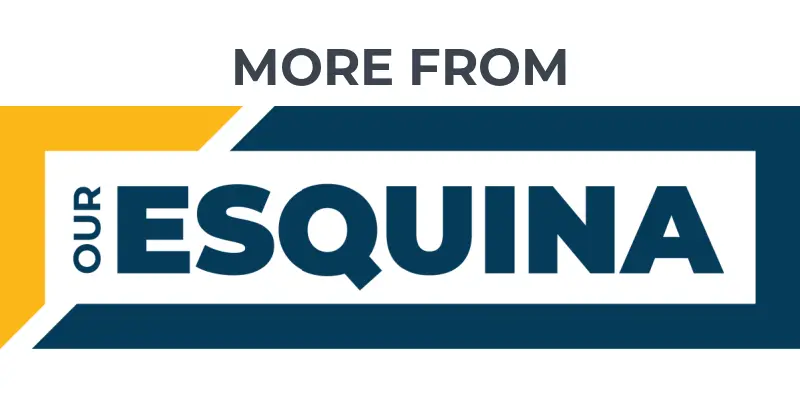 Most of the Astros' starting rotation and several relievers depend on Herrera to communicate with the media. He is also the voice you hear when Cuban slugger Yordan Alvarez addresses the media. Cuban veteran Yuli Gurriel also uses Herrera often.
Dominicans Valdez and Cristian Javier, the Mexican Urquidy, and the Venezuelan Luis Garcia keep Herrera on his toes with their distinct dialects and different cadences. Mexicans tend to speak Spanish in a slower cadence, as if singing almost. Venezuelans speak Spanish in a manner similar to Mexicans, but Dominicans and Puerto Ricans speak it in a more rapid cadence.
Even the equivalent of "what's up" is different among the diverse Latin American groups in the Astros' clubhouse.
"A lot of Dominicans say ¿Qué lo Que? A lot of Cuban players say, 'Qué bolá?' Mexican players say, 'Qué onda guey?'" Herrera says. "So there are a lot of different ways that guys greet each other. Kind of just being able to understand all those and just like in normal parts of speech not translating maybe things literally and being able to get those messages across, it's definitely pretty big there."
From Dominican to Pennsylvania
Herrera's parents arrived in Chester 20 years ago. They moved to Philadelphia before Jenloy's freshman year of high school. Through it all, baseball was always a constant in the Herrera household.
Jenloy learned to love baseball following his dad. He played baseball his entire life until he got into college.
Jenloy enrolled at Penn State with hopes of studying architecture. He didn't enjoy those classes, so he changed his major to criminology. Thanks to passing several Advanced Placement Spanish tests in high school, he planned to minor in Spanish at Penn State.
A professor eventually persuaded him to major in Spanish.
"Originally I didn't think that was something I was going to use," he said of Spanish. "But here we are eight years later, and that's kind of the career I've been using the most since then."
Jenloy Herrera spent the 2016 season as a fellow in the St. Louis Cardinals' highly respected International Operations department. 
He left such a good impression with the Cardinals' minor-leaguers, Miami Marlins ace Sandy Alcantara greeted him with a hug on a visit to Minute Maid Park last month. Alcantara was at Class A with the Cardinals when Herrera worked there six years ago, but the bond remains.
Jenloy Herrera knows from experience
Herrera, 28, spent the last four years teaching Spanish at Philadelphia's Charter Thomas High, but he never stopped translating.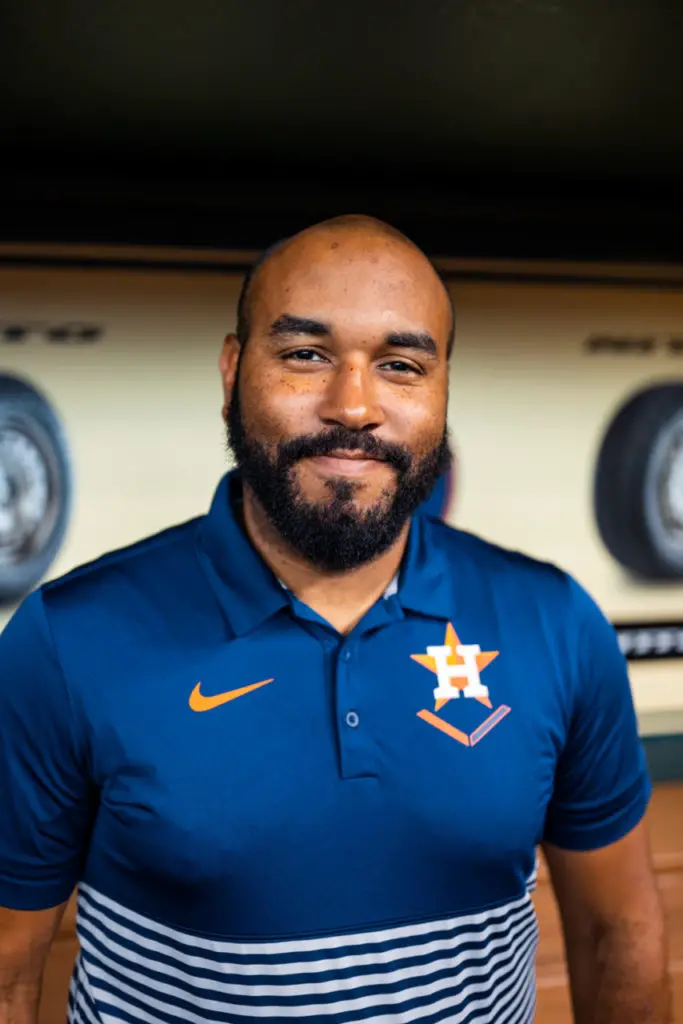 "This is very near and dear to my heart," he said. "I did it for my parents. I did it also for my family members, close friends, and things like that. It's something that's very personal for me because I've done it so much. 
"Like even at the high school I taught at, I would also help a lot of the Spanish-speaking parents there as well in meetings. Whenever they needed help with anything I was usually the point person they would come to."
To be clear, though, Herrera does more than interpret for the Astros. He also helps the baseball operations department.
When he's not translating for media members, he helps with advance scouting for the upcoming series. He translates advanced scouting reports and helps with video work for the players.
Ultimately, though, building trust is the key to his position. Valdez, Alvarez and the other non-English speakers have learned to trust him. They know that he appreciates how difficult it is to learn a new language while adjusting to life in a foreign land. 
He is, after all, a native Spanish speaker who had to learn English as a second language here.
"I think that's one of the things that's made it a little bit easier for me," Herrera said. "A lot of the guys know the struggle that it is to come to a new country not knowing the language, and those are all things that I had to go through when I moved here to the U.S., so that has made it really easy to build relationships with these players." 
Get the Our Esquina Email Newsletter
By submitting your email, you are agreeing to receive additional communications and exclusive content from Our Esquina. You can unsubscribe at any time.