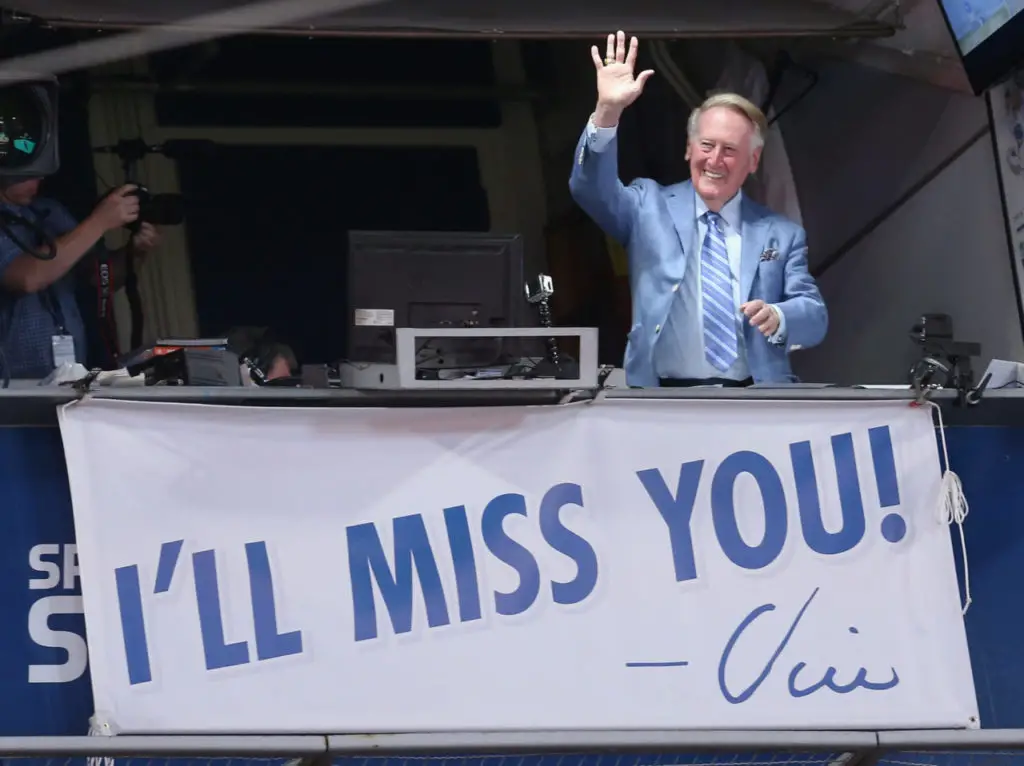 Baseball world mourns Vin Scully
Vin Scully inspired generations of baseball fans, including many future big leaguers like Russ Ortiz
For generations of Angelenos, Vin Scully was the most trusted voice. The legendary Los Angeles Dodgers broadcaster's soothing voice and poetic prose echoed throughout the Los Angeles Coliseum and then Dodger Stadium through transistor radios for six decades.  
For those not at Dodger Stadium, his was the last voice they heard on summer nights as he painted vibrant pictures of our boys of summer, the Dodgers. 
Scully was undisputedly the greatest baseball broadcaster ever. He was man fans wanted to hear call a game. Scully, who died Tuesday night at 94 years old, also was the voice young boys dreamed of one day calling their games. 
"Having Vin Scully say your name during a broadcast, I think, was a dream come true for every ballplayer who listened to him growing up," said former All-Star Russ Ortiz, who grew up in the San Fernando Valley. "It was for me growing up in SoCal. 
"He not only was a great broadcaster, but an amazing storyteller who pulled in all his listeners and created an experience every game. He will be sorely missed."
Vin Scully was versatile
Although he was most associated with the Dodgers, his primary employer, he belonged to the entire baseball world. He was a fixture on NBC's national broadcasts for World Series and All-Star Games. Scully also called playoff football games, including "The Catch" by Dwight Clark against the Dallas Cowboys.
"He was the voice of the Dodgers, and so much more," the Dodgers said in a statement. "He was their conscience, their poet laureate, capturing their beauty and chronicling their glory from Jackie Robinson to Sandy Koufax, Kirk Gibson to Clayton Kershaw.
"Vin Scully was the heartbeat of the Dodgers – and in so many ways, the heartbeat of all of Los Angeles."
Scully was the longest tenured broadcaster in Major League Baseball when he retired in 2016, his 67th season with the Dodgers dating back to his hiring as a 22-year-old No. 3 broadcaster for the Brooklyn Dodgers.
A mentor to the legendary Jaime Jarrin
Along the way, he also helped open doors for Spanish language broadcasters. He mentored generations of broadcasters, including fellow Ford Frick Award winner Jaime Jarrin.
"We've lost a person who had no equal, an irreplaceable maestro, " Jarrin, the Dodgers' Hall of Fame Spanish language broadcaster, said via text message Tuesday night. 
Scully joined the Brooklyn Dodgers' broadcast team in 1950. He was honored by the National Baseball Hall of Fame with the Ford Frick Award in 1982. He was only the sixth recipient of that prestigious award.
In 2016, President Barack Obama awarded Scully the Presidential Medal of Freedom.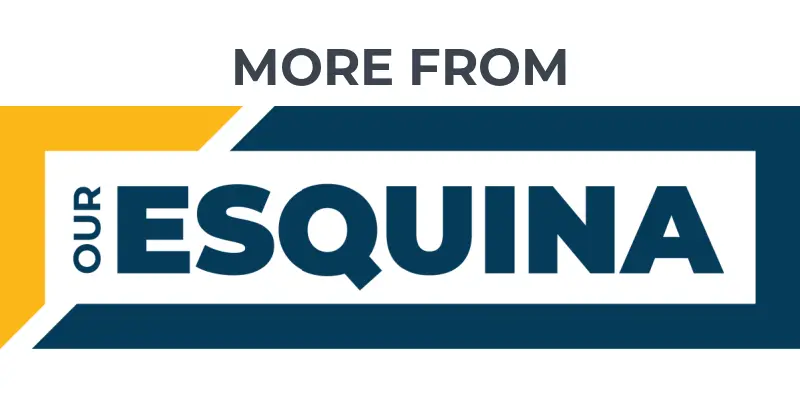 Padres' Big 3 now includes Juan Soto
Martin Maldonado welcomes Christian Vazquez to Astros
Julio Cesar Chavez loved Brandon Moreno shot
"Today we mourn the loss of a legend in our game," MLB commissioner Rob Manfred said. "Vin was an extraordinary man whose gift for broadcasting brought joy to generations of Dodgers fans. In addition, his voice played a memorable role in some of the greatest moments in the history of our sport. 
"I am proud that Vin was synonymous with Baseball because he embodied the very best of our National Pastime. As great as he was as a broadcaster, he was equally great as a person.
Decorated career
Vin Scully was on the mic for some of baseball's greatest feats, including Hank Aaron's record-breaking 715th home run. He also called Kirk Gibson's dramatic walk-off home run in Game 1 of the 1988 World Series.
In their release Tuesday night, the Dodgers quoted Scully's famous call from Sandy Koufax's perfect game on Sept. 9, 1965.
"It is 9:46 p.m. Two and two to Harvey Kuenn, one strike away. Sandy into his windup, here's the pitch. … Swung on and missed, a perfect game!
"On the scoreboard in right field it is 9:46 p.m. in the City of the Angels, Los Angeles, California. And a crowd of 29,139 just sitting in to see the only pitcher in baseball history to hurl four no-hit, no-run games. He has done it four straight years, and now he caps it: On his fourth no-hitter, he made it a perfect game. And Sandy Koufax, whose name will always remind you of strikeouts, did it with a flurry. He struck out the last six consecutive batters. So when he wrote his name in capital letters in the record books, that "K" stands out even more than the O-U-F-A-X."
That was the type of prose that endeared Scully to baseball fans everywhere. Some of those fans grew up to be major leaguers, and they loved it when he was behind the microphone for their games. 
"We listened to Dodgers games all the time, since they were generally blacked out," Russ Ortiz said. "His voice was so unique and distinguishable. Loved it. He did such a great job making the players human and giving backstories to a lot of them.
"I remember he would share some rich history of the game as well. It was a huge deal for my family to hear him say my name for the first time. I think for a SoCal kid it makes you feel like you've really made it when it happens."
Get the Our Esquina Email Newsletter
By submitting your email, you are agreeing to receive additional communications and exclusive content from Our Esquina. You can unsubscribe at any time.