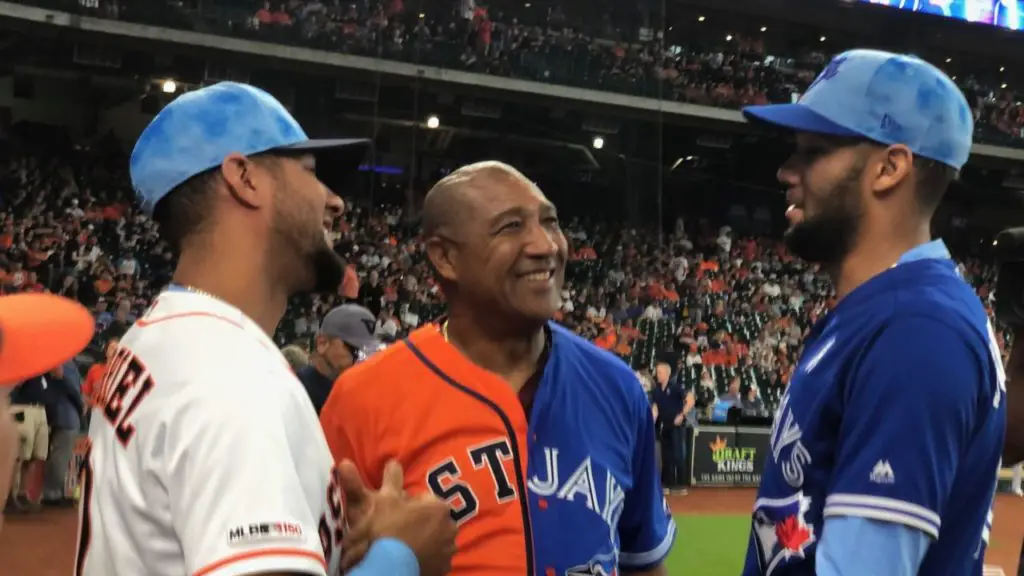 Astros' Yuli Gurriel gives back to next generation
Yuli Gurriel, Aledmy Diaz and Yordan Alvarez mentor Pedro Leon
WEST PALM BEACH, Fla. – Pedro Leon was at his locker stall recently when Yuli Gurriel called him over for a chat. The reigning American League batting champ motioned over to the 23-year-old Cuban.
Then Gurriel tapped at the side of one of the couches in the Astros' spring training clubhouse at The Ballpark of the Palm Beaches.
Leon sat down next to the Cuban legend and listened intently. 
Gurriel is one of the greatest players in Cuban baseball history and the son of one of the Caribbean island's iconic sports figures. 
When a Gurriel speaks, Cuban ballplayers listen, whether it's the legendary Lourdes Gurriel Sr., Yuli or Lourdes Jr. of the Toronto Blue Jays.
Yuli Gurriel, 37, didn't defect from Fidel Castro's Cuba until the latter part of his career. In Houston, he found the championship he failed to capture in Cuba's Serie Nacional, or National Series. 
Yuli Gurriel has helped the Astros win three American League pennants over his first five full seasons in the majors. In 2021 he became only the second native of Cuba to win a batting title.
He joined Minnesota Twins' Tony Oliva, who was  elected to the 2022 class of the Baseball Hall of Fame, as the only Cubans to win AL batting titles.

Yuli Gurriel, nurturing leader.
"You always feel very proud first of all that they're here," Yuli Gurriel said of fellow Cubans. "The whole world knows how difficult it is for Cubans to get to the majors or the United States for that matter. That fills us with pride.
"We try to give advice and help in any way. Truly, when I got here it helped a lot to get that advice."
Gurriel is the veteran leader of the Astros' Cuban contingent that includes slugger Yordan Alvarez, 24, and utility man Aledmys Diaz, 31.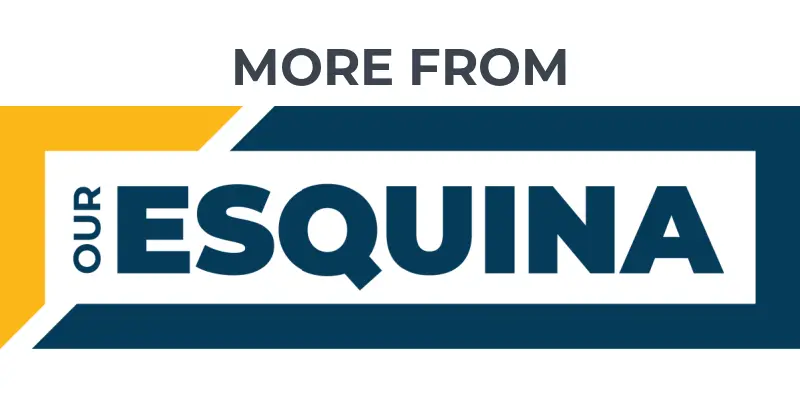 Leon benefits from the same type of mentorship Alvarez received before his 2019 AL Rookie of the Year season. Alvarez credited Diaz in 2019 with texting him often to check on him and give him advice as he waited for his promotion to the majors. 
Growing Cuban contingent
"It's very important to be surrounded by them," Leon said. "Yordan, Aledmys, Yuli, they're always talking to me. What they tell me the most is to stay focused on what I'm doing and try to keep things simple.
"They tell me not to try to do too much. They say to have fun, which is the most important thing, whether here or in games."
Only the White Sox have more Cubans than the Astros in the majors. 
There were no Cubans on the Astros' roster until Gurriel was called up to the majors on Aug. 21, 2016. He reached the majors a month after Diaz earned a National League All-Star nod as a rookie with the St. Louis Cardinals.
The Astros acquired Diaz in 2019. He quietly began paying off dividends behind the scenes with his leadership skills by mentoring Alvarez.
"As a veteran in this league, I think it's important to help the new guys," Diaz said. "Especially Leon, I identify with him coming from Cuban too. We want to show him how you work at this level, the discipline that we should have and the focus. 
"Every day we have to learn something, to talk to the veterans to see what you can learn. I think (Leon) has done a good job. Not just him, the rest of the new players have fit in well with all the veterans, and we're here to help them."
For Diaz, the key is to help the younger players feel comfortable in the big leagues. He tries to show them the work ethic necessary to survive.
Willing proteges
Diaz credits Leon and the rest of the Astros' young players with making it easy to mentor them. He praises them for their discipline and knowing what they want to accomplish in their careers. 
Alvarez is entering his fourth major league season. The 6-foot-5 slugger won't celebrate his 25th birthday until late June, but he's already paying it forward with Leon and his other countrymen in the Astros' farm system.
To be clear, Alvarez, Gurriel and Diaz mentor more than just the Cubans. The Cubans help all the Latinos who may not be as comfortable speaking English.
They pay forward what they received from Venezuelans Jose Altuve and Marwin Gonzalez, and Puerto Rican Carlos Correa.
"I had the luck to be on this team with many Latinos, Altuve, Correa, Marwin, all of them," Gurriel  said. "I felt very good. I felt blessed by that because not everybody is lucky to get here and join a team with so many Latinos that were as united as we were.
"That helped me a lot. That's why when I see a new kid, I help them. And if they're from Cuba I like to help as much as I can even more."
Get the Our Esquina Email Newsletter
By submitting your email, you are agreeing to receive additional communications and exclusive content from Our Esquina. You can unsubscribe at any time.