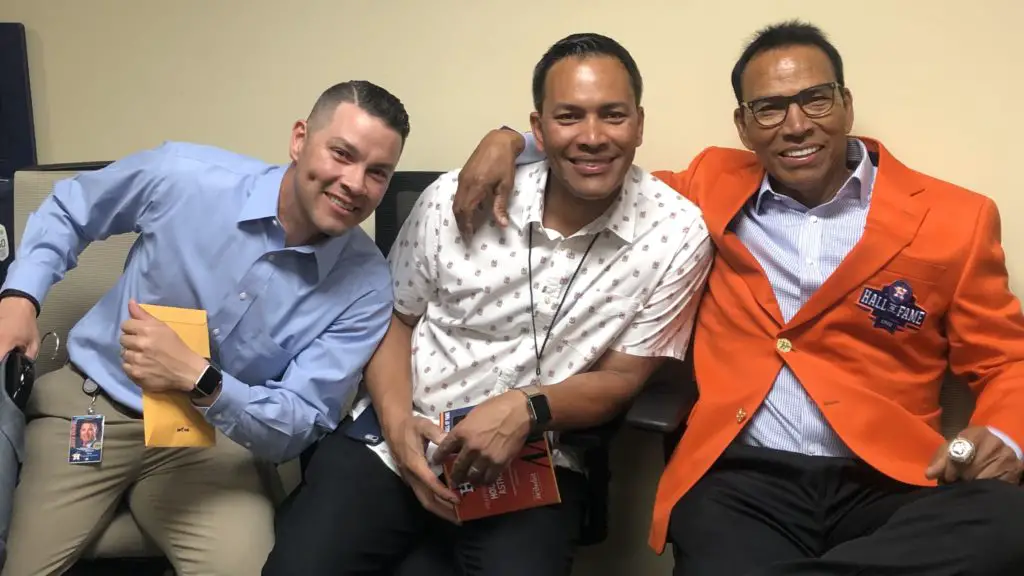 Astros legend Jose Cruz turns 76 years old
Ten things to know about Astros great Jose Cruz
On his 76th birthday, here are 10 things you should know about Houston Astros and Puerto Rican legend Jose Cruz.
10: In 1983, Jose "Cheo" Cruz finished with the most hits in the National League with a career-high 189 hits. 
9: Cheo Cruz was one of three siblings who reached the major leagues. His younger brothers Cirilo "Tommy" and Hector had brief big league careers. Tommy played in parts of seven big league games while gaining brief cups of coffee in the majors.
Tommy Cruz played in three games in 1973 for the St. Louis Cardinals without garnering a plate appearance, but he did score a run. Then in 1977 Tommy Cruz had two plate appearances while appearing in four games with the Chicago White Sox.
Hector Cruz had 39 home runs and 200 RBIs with a career .225 batting average over parts of nine seasons in the majors with the Cardinals, Cubs, Reds and Giants.
Still among Houston Astros' all-time hits leaders
8: Cruz finished his career with a then-Astros record 2,225 career hits. Only Hall of Famers Jeff Bagwell and Craig Biggio have had more hits for the Astros. Eight-time All-Star Jose Altuve appears on pace to catch Cruz eventually.
7: The Puerto Rican icon finished a career-high third in the National League MVP Race in 1980 while helping the Astros reach the playoffs for the first time in franchise history. Astros manager Dusty Baker finished fourth that year. Hall of Famer Mike Schmidt was the unanimous NL MVP selection that year, and fellow Hall of Famer Gary Carter finished second.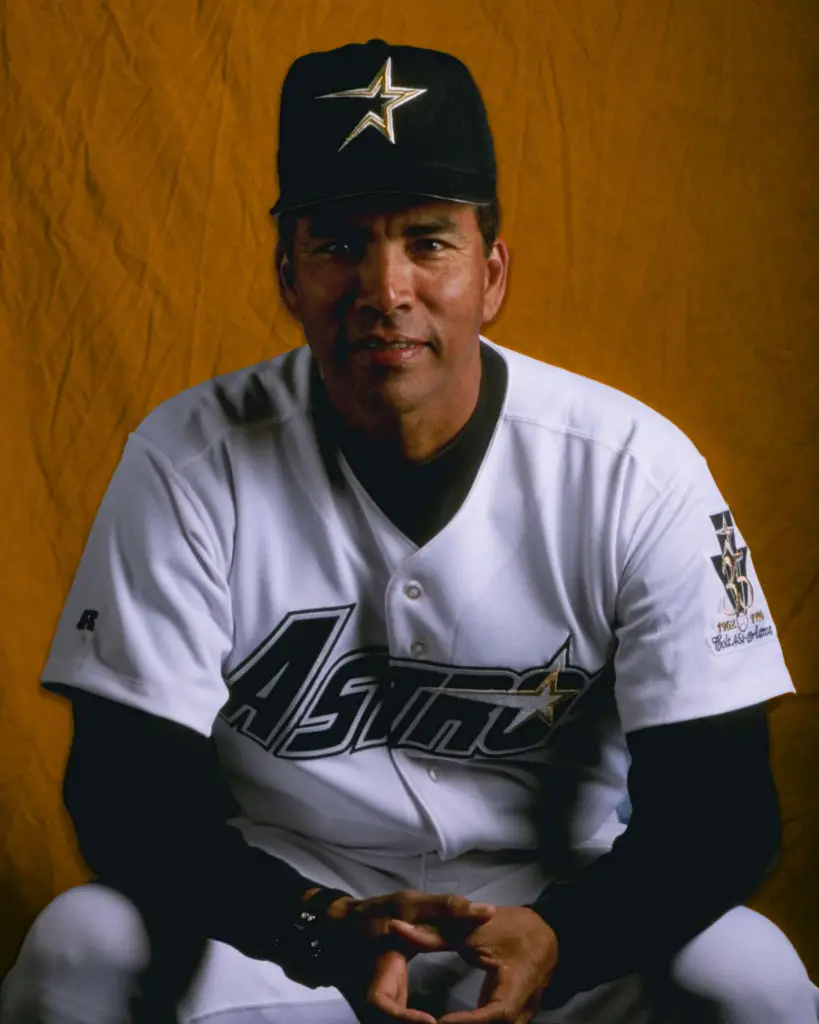 Cruz hit 11 home runs with 91 RBIs while helping the 1980 Astros finish one game ahead of the Dodgers in the NL West. They beat the Dodgers in a one-game playoff to earn the NL West pennant. Cruz stole 36 bases and hit .302 with a .426 slugging percentage in 1980.
6: Cheo's No. 25 jersey was retired by the Astros in 1992. He was also a member of the Astros' inaugural Hall of Fame class in 2019. 
Triple the fun for Cruz
5: With a sweet lefthanded stroke and impressive speed, Cruz had 94 triples over his 19-year career. He set an Astros franchise record with 80 triples over 13 seasons in Houston, and the record still stands. 
4: Jose Cruz was voted the Astros' Most Valuable Player four times, which was a club record at the time. 
3. Jose Cruz finished in the Top 10 in Wins Above Replacement in three different seasons, finishing with a career-high 6.3 bWAR in 1984. He had a 6.2 bWAR in 1983 for the first of two consecutive seasons finishing sixth in WAR in the NL. His 5.3 bWAR in 1978 was the ninth best in the NL.
2: Jose Cruz had two sons play important roles in Rice University's ascent to the top of college baseball. His son Jose Cruz Jr. just finished his first season as coach of the Owls. His son Jose Enriquez Cruz helped Rice with the 2013 College World Series.
Jose Jr. and Jose Enrique both earned their degrees from Rice. Cruz Sr. also has had two grandsons star for Rice University. 
1: The native of Arroyo, Puerto Rico, remains one of the most beloved baseball figures from Puerto Rico. 
Get the Our Esquina Email Newsletter
By submitting your email, you are agreeing to receive additional communications and exclusive content from Our Esquina. You can unsubscribe at any time.