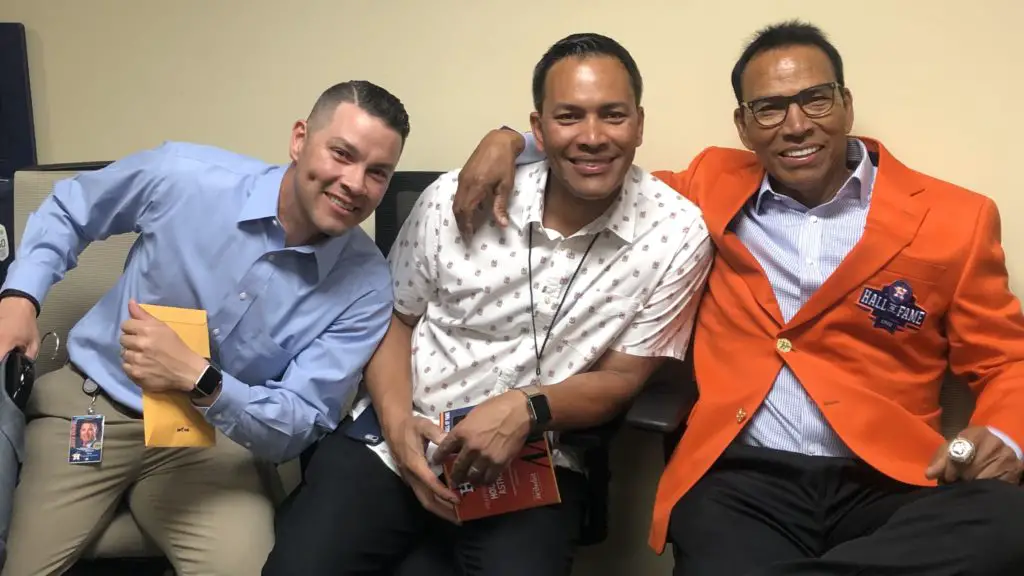 Rice University a family affair for Jose Cruz Jr.
Jose Cruz Jr. is ready to return Rice baseball to prominence
Rice University was the destination the last two times members of Jose Cruz's family took absences from their coaching jobs in the major leagues. In 2003, Jose Cruz Sr. was the first base coach of the Astros when he skipped a few games to attend the College World Series.
Last month, Detroit Tigers assistant hitting coach Jose Cruz Jr. was given permission to leave the team to attend his son Antonio's graduation from Rice. 
Cruz Jr., who is affectionately known as Cheito by his family and longtime friends, will officially leave the Tigers this weekend to become Rice's baseball coach. He's coming home to the school he pushed to prominence.
Rice holds a special place in the heart of the Cruz family.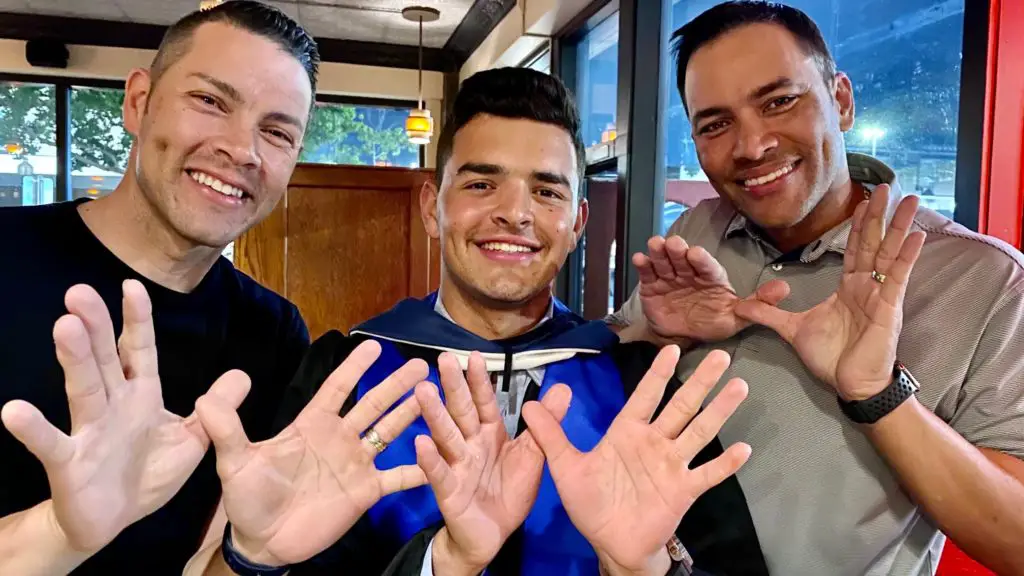 "Jose Cruz Jr. understands as well as anyone the trajectory of Rice baseball over the last three decades," Rice athletics director Joe Karlgaard said. "As a player, he gave us immediate credibility when he chose Rice.
"He saw the program grow into a perennial powerhouse through his brother playing on the 2003 CWS Championship squad, and he has felt our recent struggles as the parent of two players. He is passionate about leading the charge to bring Rice baseball back to the top of college baseball."
Cruz Jr. set tone for Houston stars to pick Rice
Cheito, Lance Berkman and Anthony Rendon showed that talented players could be prepared for the majors at Rice.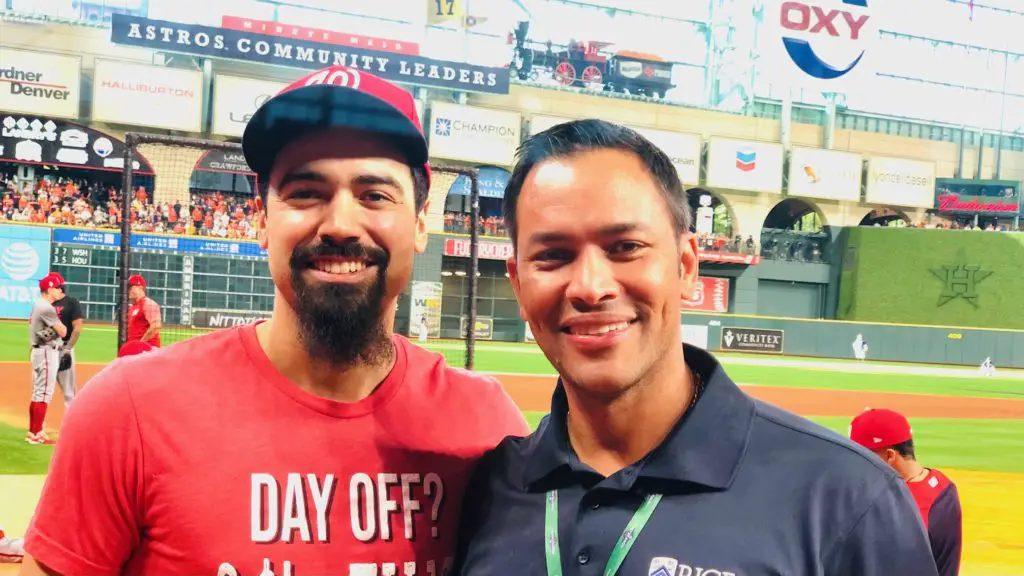 Jose Cruz Sr. and his wife Zoraida raised their boys to value education. The boys were around the Astrodome with their dad throughout their childhoods, but they were equally focused on academics. Zoraida made sure they took care of their school work. 
Jose Cruz Jr., a native of Puerto Rico who was raised in Houston, could have played baseball at any college. He chose Rice because of its academics first and baseball team second. He believed in Wayne Graham's vision and became the first well-known high school superstar to pick Rice.
In many ways, he legitimized Graham's program by picking to attend Rice. Then he rewrote the school's record books.
"It is an honor and a privilege to have the opportunity to come home to Rice, a place that has given me and my family so much over the years," Cruz said. "Wayne Graham sold me on what Rice could become and he was right. It's up to me and my staff to return Rice baseball to the position we worked so hard to build."  
Rest assured, though, that Rice isn't just getting Jose Cruz Jr. The Owls are getting the entire Cruz family. Cruz Sr., whose No. 25 is retired with the Astros, will definitely be around the program to help when needed.
Cruz Sr. said as much on May 24 when I called to see if his son would be interested in the job. 
"I don't know what will happen, but I will help him if he gets it," Jose Cruz Sr. told me on May 24. "You know we love Rice. We love that school. All of us love it. You should have seen how excited Antonio was after Cheito surprised him for his graduation."
In two generations, the Cruz family has secured three Rice degrees and sent four men to the program.

Cruz legacy of Rice grads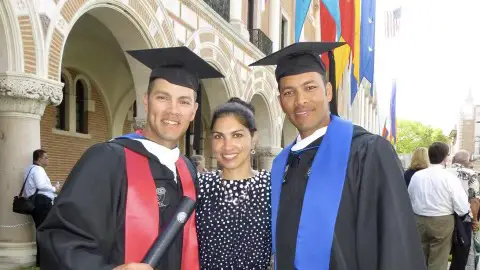 Cheito was first to attend the school in the 90s. Jose Enrique followed, playing a crucial role on the 2003 team that remains the first and only Rice team to win the College World Series. 
Trei, Jose Cruz's oldest son, followed this decade. He was drafted by the Tigers and left before finishing his degree, as his dad and uncle did after they were drafted. Antonio is in the program now. He graduated in three years.
"Rice University is a special and unique place," Jose Enrique told me recently. "It is a place where you come to learn, to grow, and to prepare yourself for what life brings to you after your time there is done. 
"The same can be said with Rice baseball. Since 1995 Rice baseball was synonymous with toughness, scrappy, grinders, ballplayers, competitors, cerebral, tradition and winners. You knew three things were certain when you attended Rice University as a student athlete (1996-2017). No. 1, you were going to be challenged in the classroom. No. 2, you were going to be challenged on the ball field. Coach Graham was going to be on you. No. 3, we were going to win the conference."
I would add a No. 4: A Cruz would be pulling for you at Rice.
"Now my nephew has joined the super exclusive group of Cruz Rice University Graduates," Jose Enrique said. "And he has the Cruz Family record for graduating the fastest out of all of us – three years!  Trei is the only one left."
Now, Jose Cruz Jr. leads the entire Rice baseball family. And that is a great thing for the Owls. 
Get the Our Esquina Email Newsletter
By submitting your email, you are agreeing to receive additional communications and exclusive content from Our Esquina. You can unsubscribe at any time.