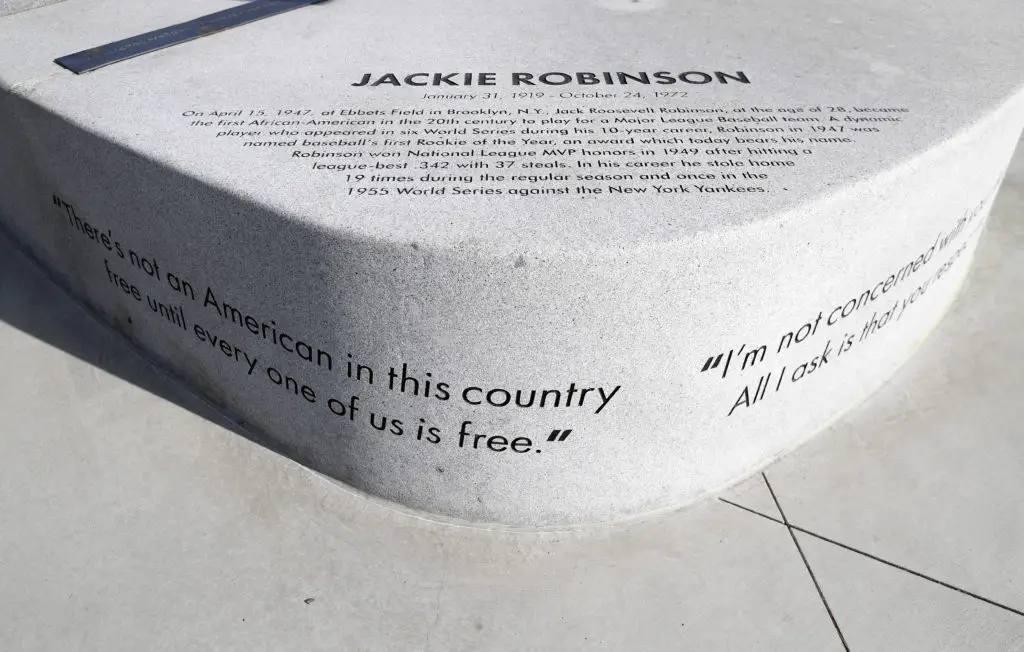 Jackie Robinson paved way for Afro Latino Negro Leaguers too
On the anniversary of Roberto Clemente's debut we recognize Afro Latino players who never got the chance to play in the Major Leagues.
Every year on April 15 the baseball world honors Jackie Robinson, the first Black player to break the color line. Every MLB player wears No. 42 as a symbol of unity, commemorating the anniversary of Robinson's debut.
It is widely seen as the moment African American players were finally getting the opportunity to display their talents on the big stage. Black Americans weren't the only ones finally able to obtain a Major League opportunity thanks to Robinson. Afro Latino players benefited too.
As such, this opened the doors for players like Roberto Clemente, who made his big league debut eight years later, on April 17, 1955.
To honor this occasion we're going to list the top 10 Afro Latino Negro League players who rarely get their due but should be known by everyone. To make our determinations, we used statistics collected from the Negro League Database by Seamheads.
Pelayo Chacón – Havana, Cuba
Nicknamed "La Cortina" because of his defensive prowess, Chacón is mostly known for his time on the Cuban Stars East. Having played for 23 years, he amassed a 25.8 WAR, according to Seamheads. This places him 43rd among all Negro League players and fifth among shortstops.
Lázaro Salazar – Havana, Cuba
Salazar was a two-way player who spent the bulk of his time in the Negro Leagues and the Mexican Leagues. Listed primarily as a center fielder, "El Príncipe de Belén" also knew his way around the mound. For his career, he posted a 3.52 ERA in over 712 innings pitched.
Overall, he is the 38th ranked Negro League player with a 27.4 WAR.
José Muñoz – Havana, Cuba
Muñoz split his 14-year career between the Negro Leagues and the Cuban League. Though he was a pitcher "Joséito" also played some outfield. His combined WAR of 28.1 ranks him as the 35th best player, according to Seamheads.
Carlos Morán – Matanzas, Cuba
A third baseman and outfielder, "El Chino" also split time between the Negro Leagues and the Cuban League. The older brother of fellow Negro Leaguer Francisco Morán, the lefty is listed as 26th best player with a 33 WAR. Among third baseman, he ranks third in the Negro Leagues.
Juan Padrón Acosta – Key West, Florida
Though it's impossible to ascertain Padrón's exact Latin background, it's safe to assume that the man is Latino. Born in Key West, Florida, Padrón was a pitcher in the Negro Leagues and in the Cuban League. His 33.8 WAR ranks him 25th in Negro League history. 
Get the Our Esquina Email Newsletter
By submitting your email, you are agreeing to receive additional communications and exclusive content from Our Esquina. You can unsubscribe at any time.