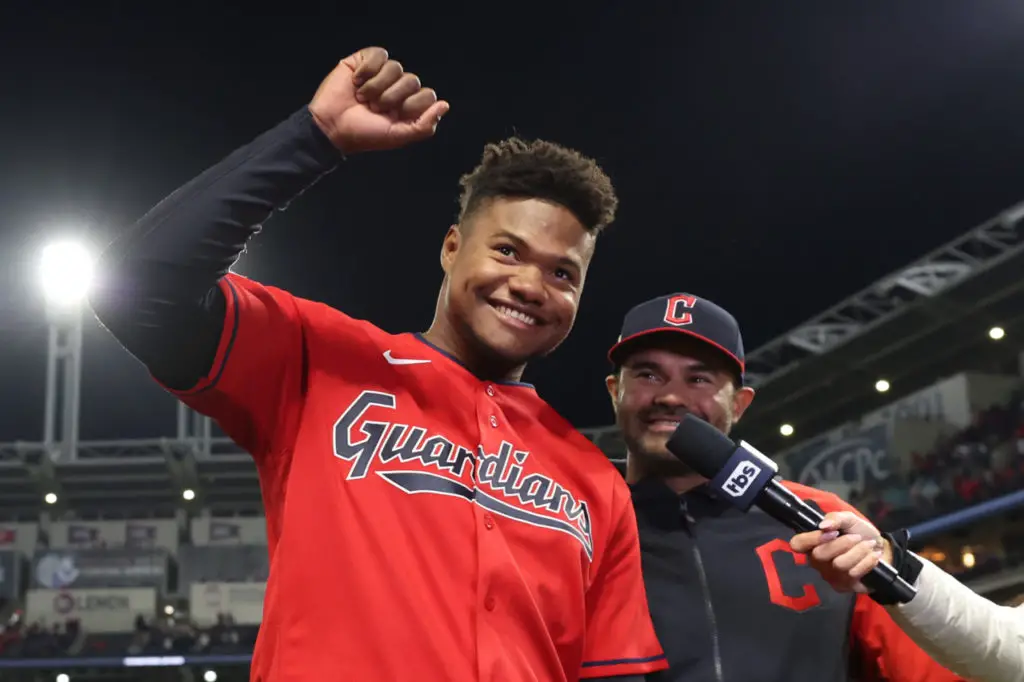 Oscar Gonzalez downs Yankees, joins Big Papi
Oscar Gonzalez puts Guardians within a victory of ALCS
Move over Big Papi. It's time to make room for SpongeBob SquarePants in the postseason history books. Oscar Gonzalez capped a ninth-inning rally with a walk-off, two-run single to put the Cleveland Guardians within a victory of the American League Championship Series.
The Guardians' rookie right fielder with an affinity for SpongeBob SquarePants is proving to be one of the most clutch players this postseason. Gonzalez ranks up there with Yordan Alvarez and Jeremy Peña of the Astros this October.
Gonzalez capped the Guardians' three-run rally in the ninth for the 6-5 comeback over the Yankees in Game 3 of the Division Series. Cleveland will try to seal their spot in the ALCS Sunday night in Game 4 at home against the Yankees.
"I feel like he doesn't realize entirely how talented he is and the talent God has given him," Amed Rosario said of Gonzalez. "So we keep talking about it. It's really nice to see he's getting the results. It's very clear the talent that he has."
Oscar Gonzalez ends Yankees' streak
The Yankees were 167-0 throughout their rich postseason history when entering the ninth inning with a lead of multiple runs. Now they're 167-1 thanks to Gonzalez, a rookie from the Dominican Republic.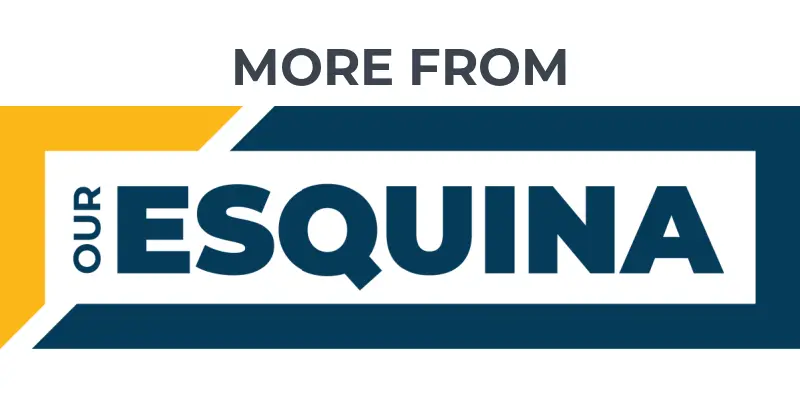 18 was enough for Jeremy Peña, a 'godsend'
Yordan Alvarez earns 'El Grande' nickname
Yankees rookie Oswaldo Cabrera is living the dream
Yordan Alvarez gives parents postseason magic
Cleveland methodically dismantled the Yankees in the ninth to set up Gonzalez. Down 5-3, Myles Straw and Steven Kwan hit consecutive one-out singles in the ninth to mark the end for left-hander Wandy Peralta. Rosario then greeted righthander Clarke Schmidt with an RBI single to left.
Jose Ramirez followed with an infield single to load the bases. One out later, Gonzalez hit his walk-off, two-run single. Gonzalez became only the second player in history to have three go-ahead postseason hits in the ninth or later.
Rare company
The other is Dominican Republic legend David Ortiz, the 2020 inductee in the Baseball Hall of Fame. 
"It's incredible," Gonzalez said. "I didn't know about that stat, and I just thank God for that. What makes it more special is it's from another fellow countryman."
American League single-season home run champion Aaron Judge and the Yankees are on the verge of elimination. Cleveland will try to close out the best-of-five series Sunday night against Yankees ace Gerrit Cole.
The rest of the League Championship Series field is set. Juan Soto and Manny Machado are headed to the National League Championship Series. Bryce Harper and the surging Philadelphia Phillies are ready for them.
Champs eliminated
There will be a new World Series champion. Harper and the Phillies made it look easy Saturday afternoon while eliminating the Atlanta Braves. The 111-win Los Angeles Dodgers put up more of a fight against the San Diego Padres, but they were also eliminated.
The Padres scored five runs in the seventh inning to beat the Dodgers 5-3 before a raucous sellout crowd at Petco Park. The Phillies cruised to an 8-3 victory in Game 4 to eliminate the defending champions.
"I think as an organization, right, we haven't been here for a long time," Harper said. "And to be able to do this and do it with the group of guys that we have, and kind of where we started and now where we're at, I don't think any of us are shocked about where we are.
"We're really excited about the opportunity ahead for us, and we've taken every opportunity and tried to go with that. And we're just all excited as a club and a group that we can go out to the West Coast and play whoever we do."
The Padres await for a duel between two wild-card teams.
Get the Our Esquina Email Newsletter
By submitting your email, you are agreeing to receive additional communications and exclusive content from Our Esquina. You can unsubscribe at any time.