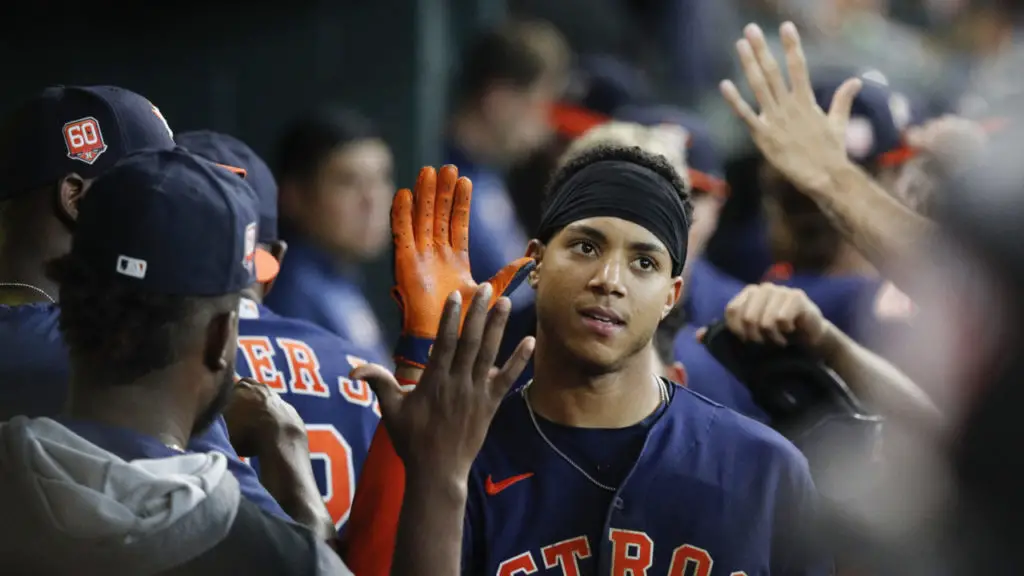 Astros rook Jeremy Peña out of Correa's shadow
Rookie 'La Tormenta' Jeremy Peña made his own name for himself this season
HOUSTON – Jeremy Peña cringed in March when Astros manager Dusty Baker referred to him as El Niño. That nickname, after all, was already taken by superstar Fernando Tatis Jr. 
At that point in camp, the Astros still held out hope that Carlos Correa would re-sign. Regardless, Peña was steadfast that he didn't want Tatis' nickname or to be the next Correa. Peña wanted to make his own name for himself while keeping the nickname he's had since he was a child, La Tormenta (The storm).
While El Niño's reputation soured in San Diego with a positive steroid test, Correa fell short of the playoffs with his new Minnesota Twins teammates. Correa remains a beloved figure in Houston, but the Astros cruised to the best record in the American League with Peña playing a pivotal role.
The Astros head into Game 1 of the Division Series Tuesday afternoon at Minute Maid Park against the Seattle Mariners with La Tormenta at shortstop.
Jeremy Peña kept Astros on top
Some would even say that the Astros hardly missed Correa this season.  The weight of replacing a two-time All-Star and former AL Rookie of the Year didn't seem to affect Peña.  
"It's never been about that," Peña said. "It's been about me making a dream come true. This is something that I've been working for my whole life. Coming into spring training it was just putting in the work and trying to win a position and help the team win."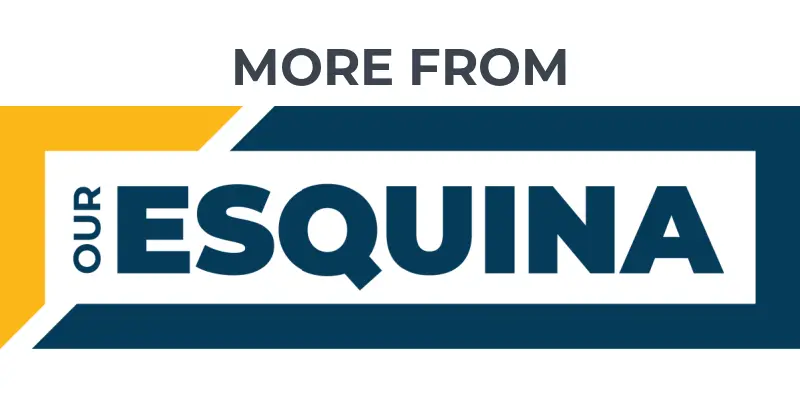 Other Jose Ramirez shows off Midwest power
MLB Playoffs Predictions: Dodgers, Astros rematch
Solis: Aaron Judge restores faith in MLB records
Peña, 25, was one of the AL's top rookies. He had a .253 batting average with 22 home runs, 63 RBIs and 11 stolen bases. He and Correa had the same number of homers, and Correa had only one more RBI than his rookie replacement in Houston this season.
Peña had a 4.8 Wins Above Replacement, and Correa had a 5.4.
"I think he's making his own name," Jose Altuve said of Peña. "As a team we have a little easier with him because he's a guy that shows up every day open to learn. He is probably the most humble guy you can ever play with. 
"For me just the fact that he really wants to get better; he wants to learn. He cares about the game. It's just everything you need from a guy like him to get better and to play the way he's playing right now." 
Among the rookie leaders
Seattle sensation Julio Rodriguez was the only rookie in baseball with more home runs than Peña this season, 28. Among all MLB rookies, Peña was fifth in RBIs and ninth in stolen bases.
Although he didn't take a single at-bat in the majors last year, the Astros' rookie shortstop already owns a championship ring. Peña was on the Astros' taxi squad last postseason. He received an American League championship ring this year.
The native of Santo Domingo, Dominican Republic, cherishes that ring. But the best-of-five Division Series is the postseason experience he craves.
"Last year was a great experience," he said. "I'm always thankful with the organization for giving me the opportunity to be there in the dugout. Got to experience some of it, but the dream is to play in it. Now that I'm here I'm looking forward to it."
Jeremy Peña, La Tormenta, has arrived. At 25, he's no niño. He's his own man ready to live out his childhood dreams.
"I've thought about this moment since I was, what, eight years old?" he said. "So it's a dream come true. … Yeah, I'm looking forward to it."
Get the Our Esquina Email Newsletter
By submitting your email, you are agreeing to receive additional communications and exclusive content from Our Esquina. You can unsubscribe at any time.