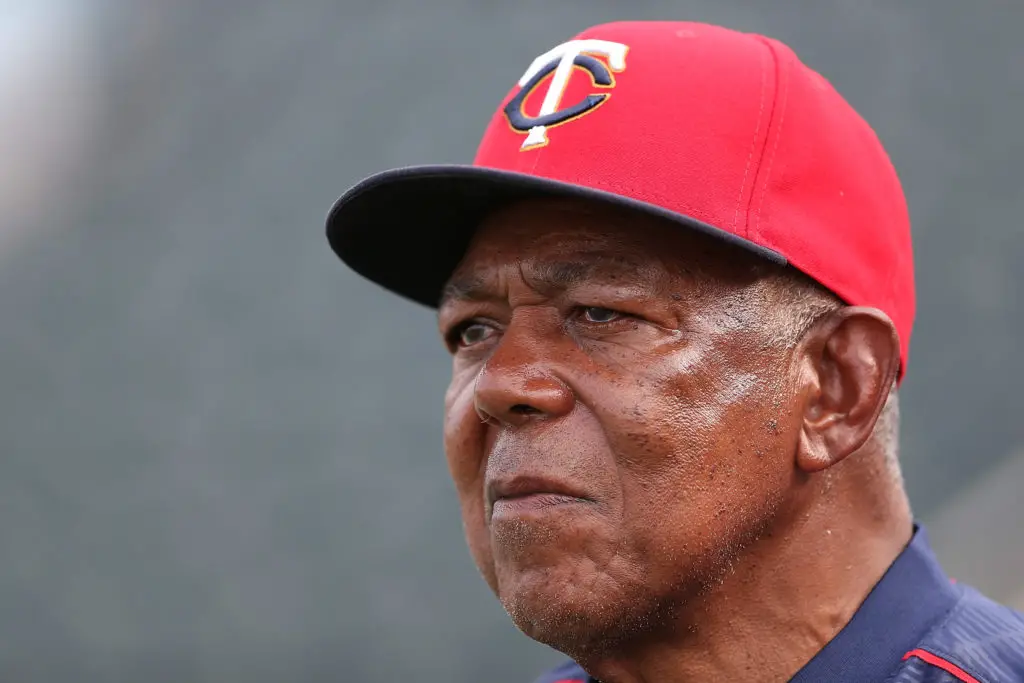 Tony Oliva and Minnie Miñoso finally land in Cooperstown
Minnie Miñoso and Tony Oliva were elected to the Baseball Hall of Fame
As the Baseball Hall of Fame prepared to welcome a special class of Negro Leaguers in 2006, Twins legend Tony Oliva approached his idol Minnie Miñoso.
By then, the late White Sox star was already 81, two years younger than Oliva is now.
"I gave him a hug and told him, 'This is your chance' because there's nothing better than going into the Hall of Fame when you're alive so you can thank folks and say hello to people," Oliva said Sunday night after he and Miñoso were finally voted into the National Baseball Hall of Fame.
Miñoso, the first Black Latino to play in Major League Baseball's National or American leagues, died on March 1, 2015, at 89 years old. Fortunately for Oliva, he was surrounded by family and friends Sunday afternoon when he clinched his spot among baseball's immortals in Cooperstown, N.Y.
More from Our Esquina:
Cuban Stars Make Major Impact in Postseason
Negro Leagues' Elevation Improves Minnie Miñoso's Hall Resume
Rookie of the Year Randy Arozarena has Cuba on mind
The Golden Days Era Committee voted Oliva, Miñoso, Jim Kaat and the late Gil Hodges into the 2021 Hall of Fame class. They were part of a 10-person ballot composed of candidates whose primary baseball contributions were made from 1950-69.
They were joined by the late Bud Fowler and Buck O'Neil, who were elected to the Hall of Fame by the Early Baseball Era Committee. The Baseball Writers' Association of America's Hall of Fame ballot results will be announced next month.
Family rejoiced for Tony Oliva
"There were a lot of people here in the house," Oliva said. "I didn't want to disappoint them one more time. I've been waiting for this moment for 45 years, and this is great. I'm feeling great. I'm feeling super to see all my friends here and my family.
"It's something special. I never dreamed that something like that would happen to me to be in the Hall of Fame."
Oliva is a native of the country village of Pinar Del Rio, Cuba. He was the last Cuban player to leave Cuba with permission from his government before Fidel Castro closed the island to the United States and barred players from leaving to play in the majors.
One of Oliva's younger brothers remained behind and represented Cuba's national baseball team in international competitions. Oliva would travel to watch his brother throughout Latin America. But the eight-time All-Star's family never left Cuba to watch him play in person during his 15-year career with the Twins.
He retired in 1976 and then appeared on the BBWAA's ballot for the first time on the 1981 ballot. Oliva received votes on only 36.2 percent of the ballots in his 15th and final year on the BBWAA ballot in 1996, well short of the 75 percent threshold necessary for induction.
He didn't fare much better from the Hall's veteran committees until finally breaking through on Sunday, long after his parents were gone.
Remembering family he left behind
"In Cuba I played very little," Tony Oliva said. "I only played every Sunday in the country. I'm thinking of my mother and my father and my brothers, some sisters, they never saw me play.
"I wish they had this opportunity to be here. But they're in heaven right now, my father and my mother. For sure, they're very proud that a little country boy from Cuba is in the Hall of Fame today."
Oliva will go in with Kaat, the former teammate who helped him assimilate to the United States and the majors. At a time when Oliva spoke little English, Kaat would take him to eat on the road. He'll also join fellow Twins icon Rod Carew.
Oliva also recalled the first meeting he had with Miñoso soon after he arrived in the United States. He didn't remember whether the year was 1961 or 1962, but the meeting was in Miami.
"Minnie Miñoso helped me a lot because he also talked to us a lot," Oliva said. "He would give us advice on how the system was here in the United States. That helped one a lot."
Minnie Miñoso breaks through
Miñoso was named on 14 of 16 ballots (87.5 percent). Oliva, Hodges and Kaat were each named on 12 of 16 ballots, reaching the 75-percent threshold required for induction.
Miñoso surely benefitted from MLB's decision to consider Negro League stats as major league stats last December. No Black Latino had played in the National League or American League until Miñoso made his debut on April 19, 1949, with the Cleveland Indians.
"Minnie Miñoso for us, especially for (players) from Cuba, was like Jackie Robinson was for the Black American ballplayer because he was like a Jackie Robinson for us," Oliva said. "He was the first one who played. He was a great ballplayer and he helped us as ballplayers, gave us advice."
Miñoso, a Havana native, made his debut in the Negro League at 20 in 1946. He played three seasons with the New York Cubans. The White Sox great earned All-Star berths in the final two seasons before joining the Indians.
Miñoso played in only nine games with the Indians in 1949. He spent the 1950 season in the minors before breaking through in 1951 after the Indians traded him to the White Sox on April 30, 1951.
An 'idol' for Oliva and Cubans
The three-time Gold Glove winner was a nine-time All-Star in MLB and a two-time All-Star in the Negro Leagues.
"I'll tell you Minnie Miñoso, we thought he was the idol for us," Oliva said.
Unfortunately, Minnie Miñoso never got to take his rightful place in Cooperstown. His place in baseball history is secure with the game's icons now, though, said University of Illinois professor Adrian Burgos, who served on the Golden Days Era Committee.
Oliva readily admitted that he wondered if this day would ever come because he had already waited so long.
"Tony and Minnie," Burgos said, "will forever be where they deserved to be, among the immortals in Cooperstown."
Get the Our Esquina Email Newsletter
By submitting your email, you are agreeing to receive additional communications and exclusive content from Our Esquina. You can unsubscribe at any time.