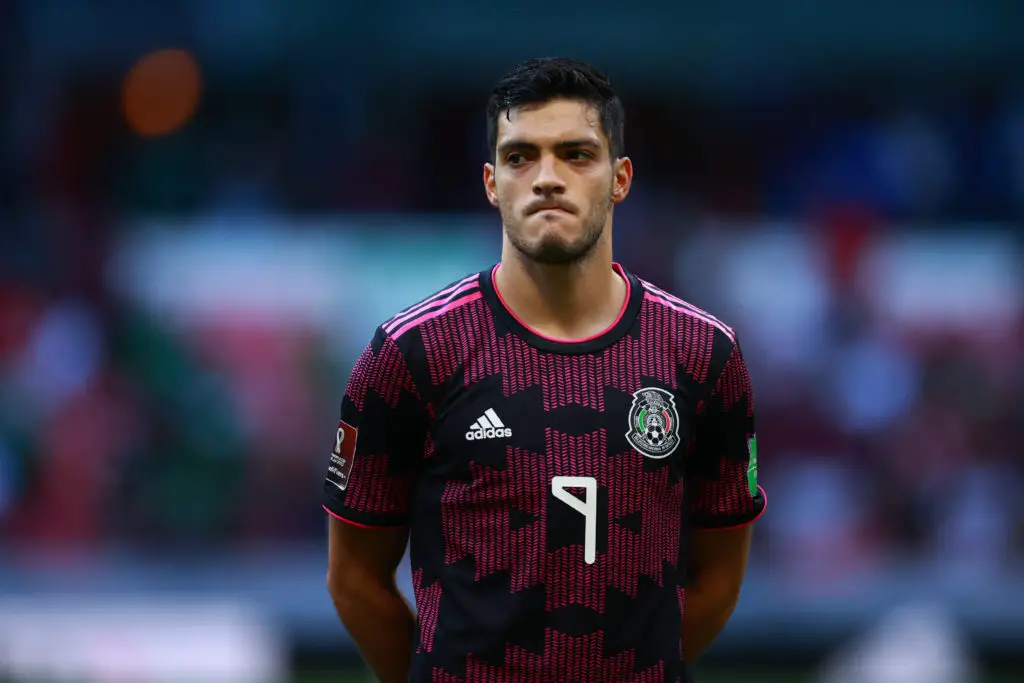 Mexican national soccer team keys against United States
Mexican national soccer team visits rival U.S.
After a summer marked by two disappointing tournament finals, the Mexican men's national soccer team will face its biggest rival in CONCACAF. The match against the U.S. men's national team Friday night in Cincinnati is the most important. Qualifying to the World Cup is the first step in the aspirations of every nation, after all. 
The Mexican men's national soccer team currently leads CONCACAF's octagonal qualifying round with 14 points. Yet, only four points separate the top spot and the last spot in the automatic qualifying round. A win against the United States would give Mexico a much-needed cushion heading into two difficult road games at Canada on Tuesday and Jamaica in January.
However, another win for the Americans would make them the leaders of the Octagonal road. A loss Friday would significantly increase the pressure on Mexico's coach Tata Martino and El Tri as they prepare for Canada.
There are no signs that Tata Martino's job is at risk. The Mexican Futbol Federation seems very comfortable having him in charge even with the two losses in the Nations League and Gold Cup finals.
More El Tri
El Tri aims to show Mexicans are better than 'Puto' chant
FIFA hammers Mexican Soccer for gay slur
Mexican national team tour campaign captures Mexican American essence in U.S.
But the Mexican press will have a field day if El Tri loses regardless of what happens. It's important to remember the Mexican national soccer team was the superior team in the previous two losses. But that's futbol. Sometimes the better team doesn't win. 
With that in mind, here are three things to look for prior to the game. Martino has some choices to make, and those will likely decide the game. 
Mexican national soccer team midfield
Starting a midfield with both Hector Herrera and Andres Guardado would be a mistake.

With all due respect to both Herrera and Guardado, the latter being one of the most historic players to ever wear a national team shirt, they can't both start this game. 
This game will hinge on who can control the midfield and the tempo of the game. The U.S. (and their entire press corps. ) won't let you forget that this is a young group. It's an advantage especially if there is a possibility that the Mexican midfield is led by two slow players over the age of 30.
If you want to see what could happen if Martino trots out this midfield duo, look at the Canada game from earlier in the World Cup qualifiers. Canada had Mexico on the ropes for a majority of the game, with Guardado and Herrera looking outmatched in the center of the field.
I would expect Martino to start with one of them next to Edson Alvarez, with either Sebastian Cordova or Orbelin Pineda playing ahead of them to facilitate play making.  
El Tri's center back questions
How will Martino solve the sudden center back problem? The loss of Cesar Montes due to injury is a bitter pill to swallow. Not only is he one of the best defenders in Liga MX but he had really cemented his role as the right center back in Martino's preferred back four.
His replacement, Nestor Araujo, is suspended for this game due to a bad red card against El Salvador last month. Martino must decide whether he will start both Hector Moreno and Johan Vasquez.
While in theory these would be the best two options, the problem is that they are both left footed. Martino could risk playing one of them on the right and dilute his team's ability to pass from the back as well as risk poor positional lay. It's a tough decision to make. 
Martino has other options in Cruz Azul's Julio "Cata" Dominguez, Atlas' Jesus Angulo and Chivas' Gilberto Sepulveda. Pairing Hector Moreno and "Cata", while a serviceable, veteran duo would have the same problem as a midfield with two over the age of 30 players. They will get run off the pitch.
If you plug in Angulo or Sepulveda on that right, you run the risk of two inexperienced players getting thrown into the fire. You have to put your best players out there. I don't think Martino will do that. I expect to see Moreno and "Cata" as center backs, Jorge Sanchez at right back and Gallardo on the Left. 
Raúl Jiménez and Chucky Lozano are back
The Mexican national soccer team must capitalize on having Raúl Jiménez and Chucky Lozano healthy again. 
A running theme for most of the games this summer was Mexico's inability to break down teams who would park the bus. When they broke them down, they showed an inability to finish those goal opportunities.
Rogelio Funes Mori was supposed to help take away some of the burden from Chucky during the Gold Cup. However, Chucky's horrible head injury in the first game exposed Mexico's lack of depth at the attacking positions. That was highlighted because most of the depth players were winning Bronze at the Tokyo Olympics.
It increased the scrutiny on Funes Mori. He hasn't found the net as often as he and Martino probably hoped. There is certainly less pressure to do so now that Raúl Jiménez is back from his own horrible head injury.
He and Chucky Lozano are the two best Mexican players. Heck, they're two of the best players in CONCACAF. If you don't believe me, watch the last 10 minutes of the last Mexico-Canada game. 
They were playing on a different level. They were seeing things on the field that only a select few players can. Having them back will allow for maximization of goal scoring opportunities and help free "Tecatito" Corona from double teams on the right side. 
Mexican national soccer team misses pieces
While the team is missing Alexis Vega (birth of his child) and Diego Lainez(recovering from injury), the fact that there are only two games to be played this FIFA window minimizes the chances of fatigue in the front three. 
It'll be exciting to see them play once more because. For a while there it seemed like we weren't going to ever see the trio play together. 
This game will dictate a lot of narratives until the next time these two teams play, in March at Azteca Stadium. By then though, it is likely both teams will have secured berths to the World Cup (barring disaster). 

Although I do think the game ends in a draw, it would be very exciting to see the team win in Cincinnati, especially after reading the efforts that the US Soccer Federation goes through to minimize the amount of Mexican fanswho can make it to the game.
Featured photo by Hector Vivas/Getty Image
Get the Our Esquina Email Newsletter
By submitting your email, you are agreeing to receive additional communications and exclusive content from Our Esquina. You can unsubscribe at any time.