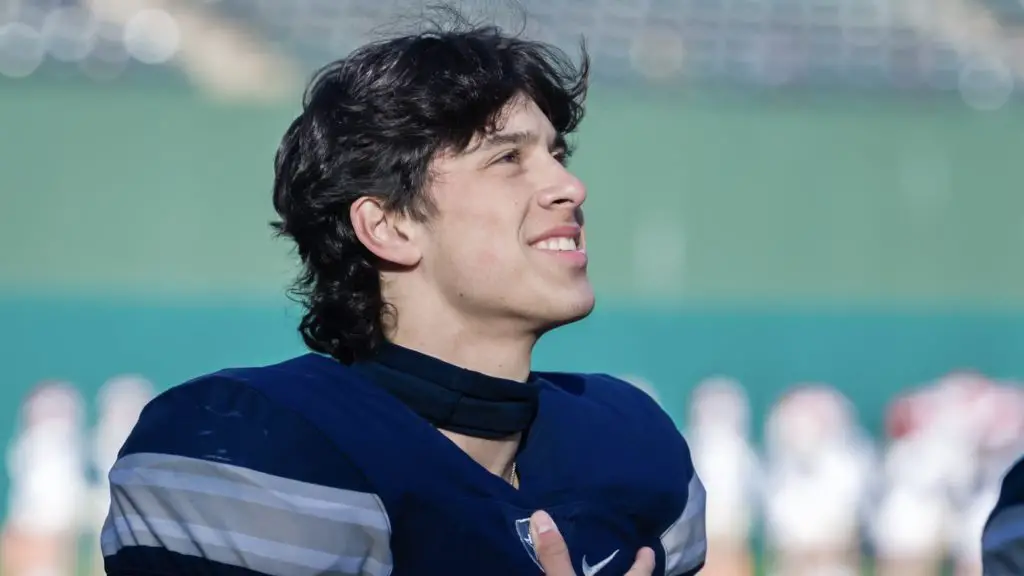 Garret Rangel takes talent, leadership to Oklahoma State
Texas gunslinger Garret Rangel is latest top Latino quarterback prospect
Garret Rangel was three years old the first time he heard one of the mottos that have guided his life and athletic rise. The star quarterback prospect from Frisco, Texas, was playing recreational soccer when his father Gerald first told him that preparation equals success.
Gerald, a former infantry soldier in the Army's famed 82nd Airborne Division, typed that saying into a sheet of paper and placed it into a binder. By the time Garret was in fourth grade, the binder was full of sayings about character and leadership. 
That binder was a big part of Rangel's development as a person and athlete. It was as constant as the footballs his dad first put in his crib when he was a baby. He carried it in his backpack with the rest of his school books and folders. So he'll definitely take it with him to Stillwater, Okla., when he joins Oklahoma State's football team.
Those sayings, athletic gifts, family discipline and hard work have defined Garret Rangel's journey to becoming one of the top high school football prospects in Texas. He's one of the jewels of Oklahoma State's 2022 signing class.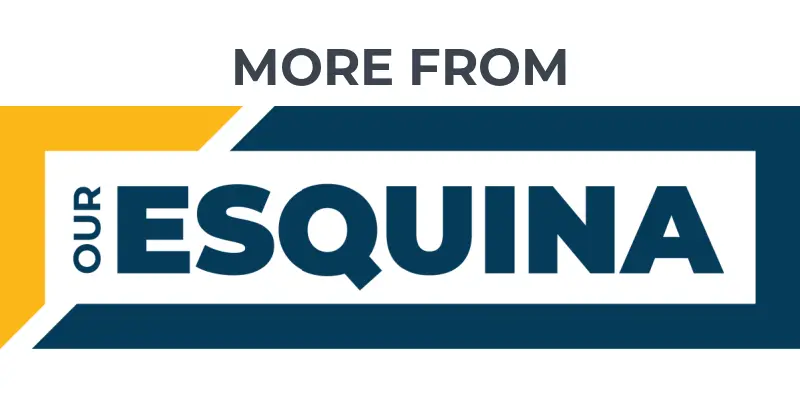 Matt Araiza, Matt Corral lead 2021 All-Latino American Team
2021 College Football: 21 Blessings
Texas A&M's Seth Small, Ohio State's Chris Olave set school records
'Heart of a lion'
"We have a heart of a lion," Gerald and Christy Rangel told Garret so much early on, the saying became a family motto. Then Christy drilled that spirit into her boy, never letting him win at anything he didn't earn. 
She crushed him in Monopoly and other board games often. She dominated him in ping pong with shots off spin moves and all the athleticism she could muster until her 6-foot-2, 175-pound Division I prospect finally became too good and athletic to lose to his mom.
It's not hyperbole to say Rangel has a warrior's spirit. He is, after all, the son and grandson of warriors. Gerald was an infantry soldier before a long, distinguished career with the Department of Homeland Security in the U.S. Customs and Border protection after working with the Federal Protective service.
Garret's paternal grandfather Ponciano was a decorated Army soldier who retired as a Sgt. Major, the highest rank possible for an enlisted soldier.
"My father is a retired Army Sgt. Major from San Antonio, came from nothing, made himself, made the career that he did, was very successful," Gerald said. 
When you see Garret, you see a kid who stands straight and offers a firm handshake. He looks you in the eyes when you address him. He exudes confidence. 
Discipline key for Garret Rangel
"We talk about character," Gerald says. "We talk about accountability and we talk about respect, all those subject matter topics that we feel are important in the Rangel household. 
"You speak to somebody, look them in the eye, firm hand shake, no mumbling, this type of thing, enunciate, clarify your points. You can disagree, but respectfully disagree."
Gerald and Christy Rangel aren't surprised that their son has grown into a respected quarterback. They first saw his leadership skills when he was in fourth grade playing little league football. A teammate was devastated after executing a play poorly. 
As the boy struggled to regain his composure, the Rangels could see Garret rush to him, put an arm over the boy and console him.  
Rangel's leadership traits blossomed in high school.
"We have never had a player more influential to this program," Lone Star coach Jeff Rayburn said Wednesday. "He is the ultimate leader."
Latest Latino QB prospect
Garret has obviously put in the work on the field and in the gym to become an elite quarterback. He is rated as the 51st best prospect by 247Sports in the talent-rich Lone Star State.
Latino quarterbacks featured prominently in college football in 2021. Rangel has the potential to follow their lead.
Ole Miss' Matt Corral, a Mexican American, received early Heisman Trophy consideration this season. Texas A&M's Zach Calzada, a grandson of Cuban refugees, led the Aggies to the upset of the year over No. 1 Alabama in October. 
Now Garrett Rangel, who grew up idolizing the Dallas Cowboys' Mexican American quarterback Tony Romo, is ready to inspire other Latinos who dream of playing college football.
Rangel, who is bi-cultural with a Mexican American dad and Anglo mother, has a Mexican flag patch on his letterman's jacket. 
Willing role model
"It's really awesome," Garret says. "But at the end of this day it's extra motivation for these kids. I have cousins in San Antonio who always look up to me. They're always wearing my number.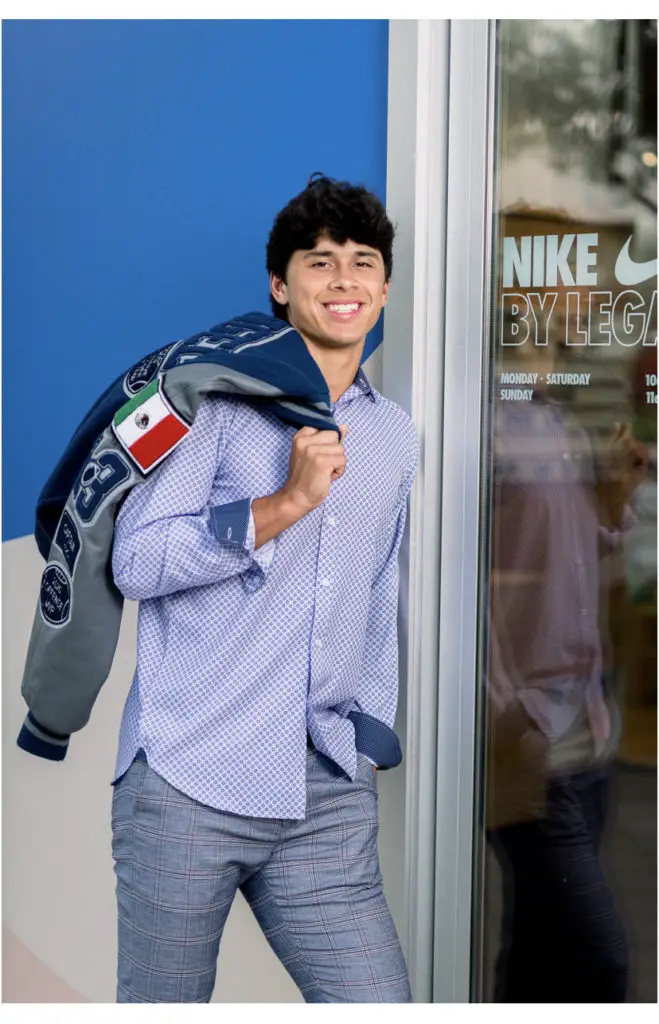 "Some of them don't have as much as we do. They want to pursue their dreams of playing in the NFL or going D1. I think if they see someone who's just like them who can do it, and who can pursue their dreams and end up making it one day, I think that's really beneficial just for everybody around. I think it's just extra motivation."
Rangel is the highest ranked Latino high school prospect in Texas, and he has company. At least 25 Latinos are signing letters of intent in this class to play football. 
Lewisville, Texas, running back Damien Martinez, the 79th ranked prospect in Texas, will sign with Oregon State. Southside (San Antonio) High quarterback Richard Torres, the 127th ranked player in Texas, is signing with Nebraska.  
Following parents' lead
Rangel is blessed with a double dose of competitiveness. His mom is one of three sisters who were raised to compete for everything by their father, Anthony Hoover. 
"Honestly I'm over the top competitive," Christy Rangel says. "I've always been that way. I treated him the way my dad treated me. He has three daughters. I never beat him at anything, and I'm still living with that."
Garret is at the point now where he can easily defeat his parents in board games and ping pong. He has his parents' and grandparents' fire, after all. They set the bar, and he's eager to clear it.
"I just know I get my determination to be really successful from my parents," he said. "I've seen all their stories about all the hard work they've gone through. Now that they're pretty big time bosses at their jobs. I want to be just as successful as them, if not more."
Get the Our Esquina Email Newsletter
By submitting your email, you are agreeing to receive additional communications and exclusive content from Our Esquina. You can unsubscribe at any time.