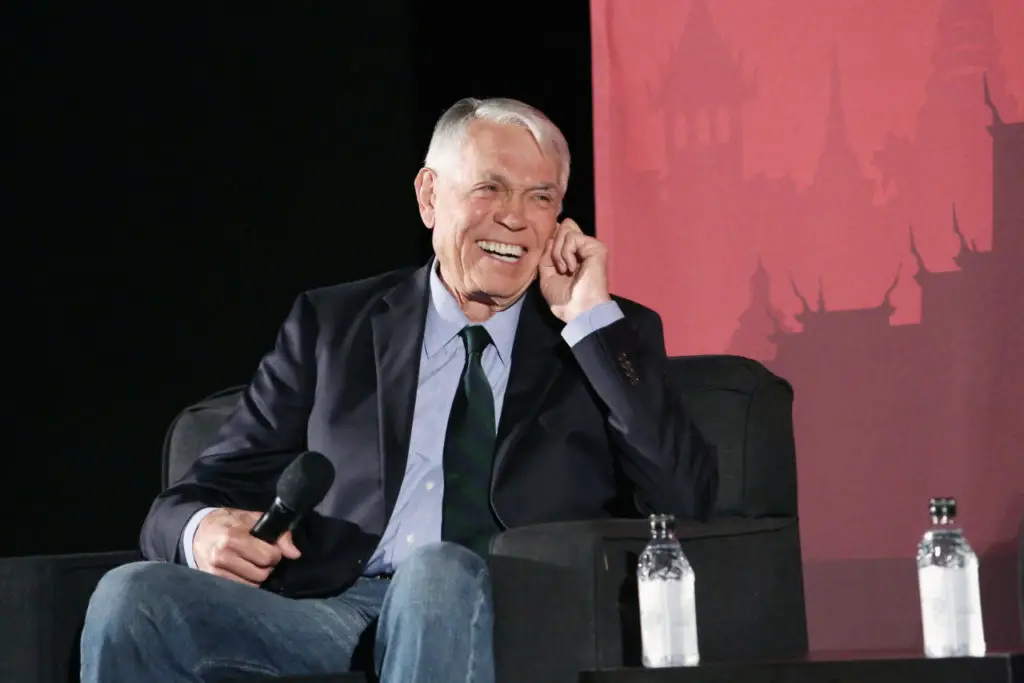 'The Toughest Chicano' Joe Kapp has died
Joe Kapp also made a name for himself in Hollywood
Joe Kapp, one of the greatest Latino athletes of the 20th Century, has died. The former NFL and Canadian Football League quarterback was 85 when he died Monday.
Kapp, who led Cal to its last Rose Bowl berth in 1959, was one of the fiercest quarterbacks of his generation. Sports Illustrated even declared him "The Toughest Chicano" on the cover of the magazine's July 20, 1970, edition.
Kapp rates with Ted Williams and Reggie Jackson among the greatest bi-cultural Latino athletes in American history. He and Hall of Famer Tom Flores were among the first Latino quarterbacks in NFL history.
Kapp was inducted into the Canadian Football Hall of Fame in 1984. Two decades later, he was inducted into the College Football Hall of Fame and the Bay Area Hall of Fame.
Trailblazing Joe Kapp
At the same time Flores was making NFL history as coach of the Raiders, Kapp coached his alma mater Cal from 1982-1986.
Kapp was born in Santa Fe, New Mexico, on March 19, 1938. He was the son of a Mexican American mother Florence Garcia. His father was of German descent. The family moved to California when he was a boy.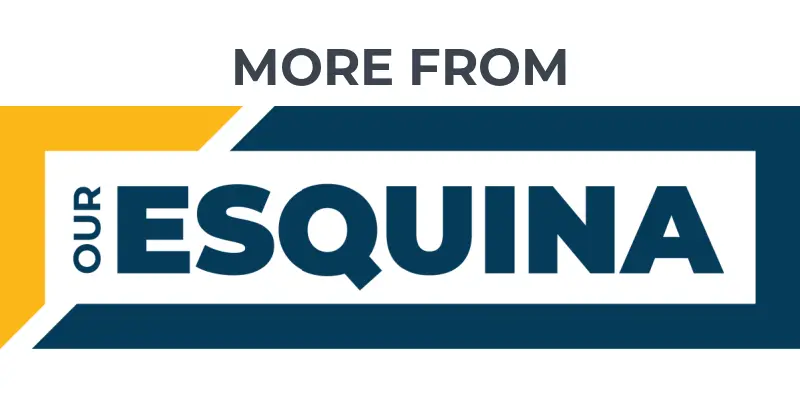 Rays remain atop Power Rankings
Javier Castellano guides Mage to Kentucky Derby win
Sergio Rouco joins El Salvador basketball crusade
While in Salinas, Calif., he showcased his machismo and fighting spirit after he was called a "dirty Mexican."
"When we moved to Salinas in the California lettuce belt, we lived in a housing project with pickers, Okies, Arkies, blacks and whites and browns and purples," Joe Kapp wrote in Sports Illustrated. "In the fifth grade a bigger kid called me 'a dirty Mexican,' and at first I didn't challenge him. But when I got home I brooded on what he had said. My sense of justice was outraged.
"My mother, Florence Garcia Kapp, is Mexican-American, but my father is of German descent; therefore, at worst, I could only be half of what that kid had called me. So I went back and found him and really whaled him. I didn't win the fight, but I got in some licks. That was machismo, not backing down, acting like a man."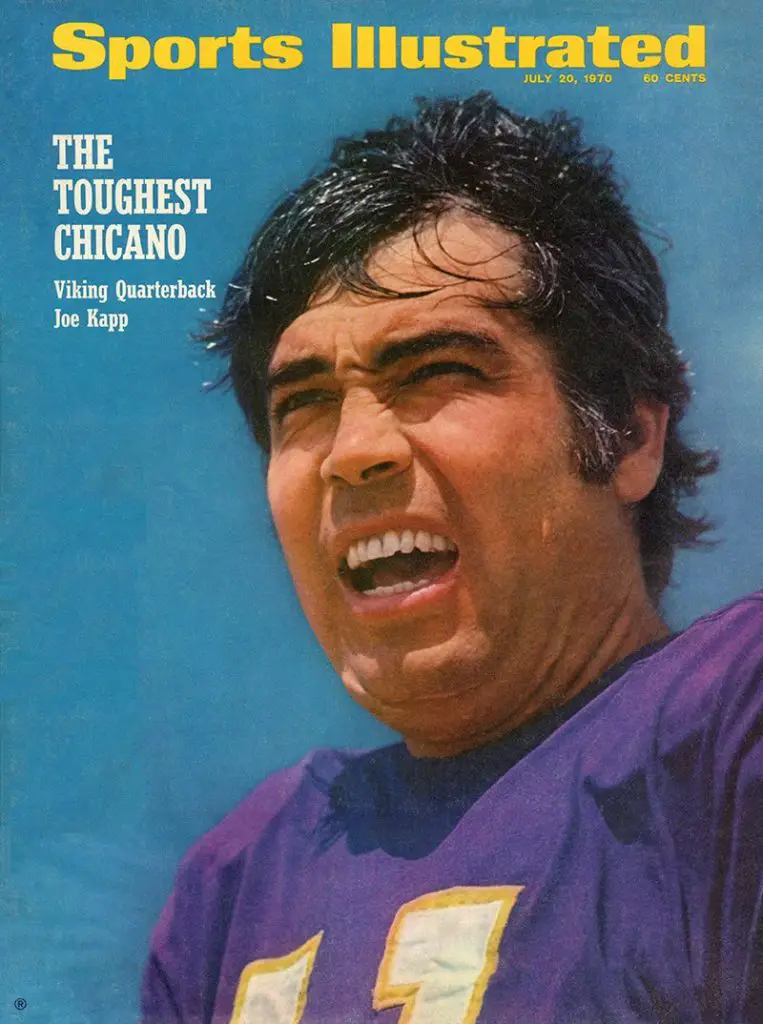 The 6-foot-2 Kapp was a two-sport star at Cal. He helped the Golden Bears win three Pacific Coast Conference titles, two in basketball and one in football.
After leading Cal to the 1958 Pacific Coast Conference football title and 1959 Rose Bowl against Iowa, Kapp was picked in the 18th round of the NFL draft by the Washington Redskins. Kapp never even got a call from the Redskins, though, so he headed north.
He played two seasons with the Calgary Stampeders, 1959-1960. Kapp then starred with the BC Lions from 1961 through 1967. He led the Lions to the 1964 Grey Cup title after falling short in the championship game in 1963.
Kapp joined the Minnesota Vikings in 1967, guiding them to the 1970 Super Bowl. With rugged good looks, he transitioned easily to Hollywood after his playing career. The Longest Yard (1974) and The Six Million Dollar Man (1974) were among his acting credits.
Kapp remains in the NFL record books
He left his biggest mark in football, though. Kapp is one of only eight quarterbacks who have thrown seven touchdowns in a single NFL game. He tied the record on Sept. 28, 1969, with seven touchdowns against the Baltimore Colts.
At that point, he became just the fourth quarterback in NFL history with seven touchdown passes in a game. He followed Hall of Famer Sid Luckman, Adrian Burk, and Hall of Famers George Blanda and Y.A. Tittle.
No NFL quarterback had seven passing touchdowns in a game again until Hall of Famer Peyton Manning did it almost 44 years later on Sept. 5, 2013. Nick Foles tied the record on Nov. 3, 2013. Drew Brees also threw seven touchdown passes in a game in 2015.
Kapp is the only quarterback to play in the Rose Bowl, Super Bowl and Grey Cup. He is also believed to be the only Chicano to appear in all three of those games.
Always a fighter
Kapp was a fighter his entire life.
"I think I violated the code of machismo only once: in the seventh grade, when two guys took my basketball and rolled it down the hill," he wrote for Sports Illustrated in 1970. "I should have whaled them, too, but one of them was Bob Sartwell, the best athlete in Salinas, six feet tall and 180 pounds, and I chickened out. I've never backed down since."
Even at 73 years old, Kapp could dish a devastating right hand. And a left too.
Kapp was at a Canadian Football League alumni function in 2011 when he tried to make peace with former rival Angelo Mosca. He attempted to give Mosca a flower as a goodwill gesture. Mosca responded by hitting Kapp with his cane. "The Toughest Chicano" responded with a hard right and a left.
He was the toughest Chicano, after all.
Get the Our Esquina Email Newsletter
By submitting your email, you are agreeing to receive additional communications and exclusive content from Our Esquina. You can unsubscribe at any time.